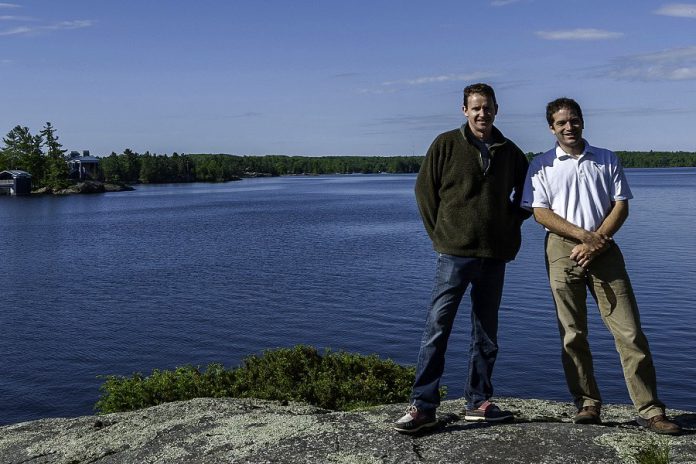 There's a new partnership on Stoney Lake — one that promises to enhance the lake's sights and sounds.
With the support of Viamede Resort, Kawartha Land Trust and the Peterborough Symphony Orchestra (PSO) have come together to bring you a unique concert experience called "Fresh Airs on Stoney".

The outdoor concert will pair the natural ambience of Stoney Lake with classical chamber music exquisitely performed by the PSO, reminiscent of the popular "Festival of the Sound", an annual classical music festival that occurs from July to August in Parry Sound.

PSO musicians will be presenting Beethoven's Septet in E-flat major, Opus 20, one of Beethoven's earliest and most popular works and one that's remained a perennial favourite with musicians and audiences ever since. Ironically, its popularity angered Beethoven at the time because he claimed he "did not know how to compose" when he wrote the Septet and because audiences were not as fond of his later and more daring works.
Deanna Guttman, Development Coordinator at Kawartha Land Trust, hopes the beautiful backdrop for the performance will inspire Stoney Lake residents to consider how they'll protect the land they love.
"For the last year, we've been laying the groundwork for a connected wildlife corridor around the lake," Deanna explains. "This concert will be a great way for us to share the work we've done and meet new people who may be interested in getting involved."
The PSO is also excited about the partnership and see the cause as a natural fit for the orchestra.
"We look forward to sharing our love of music and nature with everyone at Fresh Airs," says Tori Owen, General Manager of the PSO. "Our excitement about performing is equal to the satisfaction we get at working with our new friends at Kawartha Land Trust and Viamede Resort."
The concert is open to the public and will be followed by a cocktail reception. PSO's Music Director Michael Newnham will offer his take on Beethoven's Septet with a "Meet the Maestro" pre-concert chat. Admission is by donation only ($20 is recommended) and attendees can also enter a free draw to win symphony tickets, works of art and more.
Proceeds from the concert will go toward protecting the land around Stoney Lake and supporting the region's finest orchestra.
"What better way to enjoy a summer day than by the lake?" Tori asks.