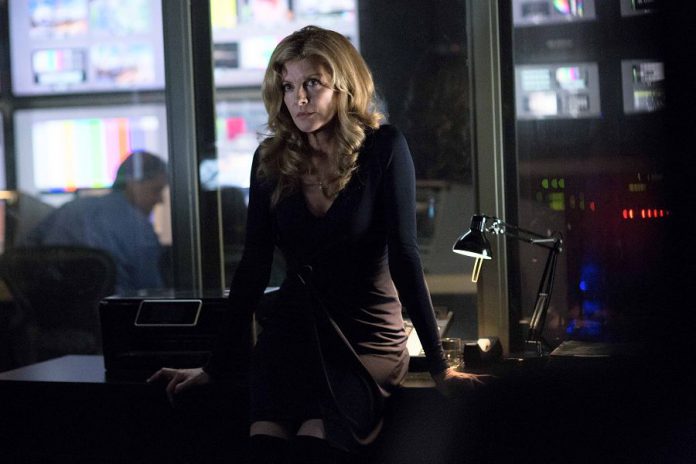 As I look at my favourite films of the past year, I seem to have assembled a list of stories that are intrinsically linked. Linked in their exploration of our relationship to the media and how we use it; in their depictions of performers acknowledging the deceptive and often cruel nature of their craft; and linked in their pursuit of a social truth that accurately represents the world that we live in.
2014 saw a decided and necessary shift in the conversation of gender equality. Mercifully dead are the acquiescent days of the nineties and naughties where equality had been considered achieved and the sparks for debate had been all but extinguished. The recent gendered criticism hurled at Angelina Jolie's Unbroken indicate that things are far from improving.
Here are 10 works that examined gender, sex, and, most prominently, life imitating art.
---
10. Nightcrawler
The emphasis of first-time director and long-time screenwriter Dan Gilroy's queasy Nightcrawler may have been Jake Gyllenhaal as a nauseatingly unscrupulous crime photographer, but he was effortlessly outclassed by Gilroy's real-life wife, Rene Russo.
Russo plays Nina, the fearsome veteran producer at a crumbling tabloid news channel whose mutual exploitation of barely legal first-response crime photography is the vapid soul of the film. Nina knows that in Los Angeles there is no guarantee of any sort of career longevity and one must play dirty to succeed. Russo gives it her all and wipes the floor with the rest of the cast that's half her age.
A misanthropic yet compelling experience.
Nightcrawler

---
9. Snowpiercer
In a year where science fiction was dominated by far too many loud and colourful comic book films, Snowpiercer was a belated and extremely welcome antidote for the genre.
Trapped in editing room release hell for nearly two years (usually a hallmark of an utter disaster), Bong Joon-ho's hugely ambitious film was a shockingly coherent and massively entertaining post-apocalyptic yarn about a gigantic industrial freight train that contains the last vestiges of the human race. The train endlessly circles the now uninhabitable frozen wastes of the earth driven by a perpetual motion device. The train is divided by class, with the toiling poor trapped in squalor at the tail, and the decadent elite ruling from the gilded head. Curtis (Chris Evans) leads a rebellion against Mason (Tilda Swinton, in full-on Margaret Thatcher caricature drag). There are many surprises along the way.
Snowpiercer confirms Joon-ho as one of the preeminent genre filmmaker's today and South Korea as a film epicentre that continues to flourish.
Snowpiercer

---
8. Films starring Scarlett Johanson
For such a maligned actor, ScarJo assembled a remarkable body of work over the last year or so.
From her effervescent presence replacing Samantha Mortons's original recordings of the shimmering Her, to the silent succubus of Jonathan Glazer's Under The Skin, Johanson pink-printed herself as the perfect vessel for forward-thinking pop science fiction in 2014.
Her exceptionally stylish turn as the digital-age incarnation of French auteur Luc Besson's heroine du mode is merely the icing on the cake. Lucy is the Cinema du Look era vixen made into a USB stick that we didn't know we needed.
Under the Skin

Lucy

---
7. Citizenfour
Was Edward Snowden the supremely uncharismatic 21st century prophet that we'd been waiting for all this time? Apparently so. The NSA whistleblower gave alleged confirmations to what any disinformation head or social media user with half a brain already suspected/expected: the government is monitoring what you say/text/think. I'm sure what they would recover from from my hard drive would be a lot of Golden Girls re-runs and trolling Gwyneth Paltrow message boards.
So the next time you Instagram your cat or a seemingly pedestrian salad, just know that that the whole world can and will use it against you. It may feel like fear-mongering, but there isn't really any other way of portraying it.
Laura Poitras' Citizenfour is so frighteningly effective that I was hesitant to even include it on this list. Best Documentary winner for sure.
Citizenfour

---
6. Nymphomaniac
The commercial focus may have been on Shia Laboef's laboured red carpet meltdowns and installation dramas, but the star of the show has, and always will be, the inimitable Charlotte Gainsbourg.
Easily one of the most charismatic and unfairly unsung leading ladies, her continued participation throughout the duration of Lars Von Trier's Depression Trilogy (Antichrist, Melancholia, Nymphomanic) almost lampoons the perpetual criticisms of misogyny hurled against him. One of the most revered alternative beauty queens and emblems of all-things fashionably cool remains to be his muse. The harrowing sea-shanty of her character Jo may infringe upon the edges of our relatable sexual experiences, but this is the ballad of a character who lays her life down before us and says "Who are you to judge? Have you had sex?"
Have you? Then sit back and listen to how surprisingly average folk talk about it. The angle may have been initially about pornography, but this is reality in the realm of sensationalism and censorship and it won't make your eyeballs quit their sockets the same way that Antichrist did.
Nymphomaniac

---
5. The Normal Heart
It's a supreme shame that made-for-TV movies are ineligible to be nominated for Academy Awards. Dallas Buyer's Club and Philadelphia cleaned up, but they are the Hollywood olive branches to a fatal puzzle which has no solution.
Tony Kushner's Angels In America and Larry Kramer's The Normal Heart are the unfortunately accurate representation to the HIV/AIDS crisis. The Normal Heart may be full of a heterosexual actor (Marc Ruffalo) screaming in rage as a gay man, but the rest of the production is full of heart-breaking flourishes: Sylvester singing a bunch of beautiful boys into naive annihilation; Matt Bomer's nerve-wracking weight-loss, but most importantly, a revelatory Julia Roberts — no longer cute and much more interesting because of it — presenting her inconclusive findings to an indifferent medical committee in a bit of incredulous rage.
It is a frustrating and uncompromising film that spits acid in the face of contemporary complacency.
The Normal Heart

---
4. Birdman
Falling stars and the deteriorating mental health that surrounds them is not a new concept whatsoever to the backstage drama. But from All About Eve to Showgirls, it is always the central female protagonist who unravels. In Inarritu's mesmerizing Birdman we have Michael Keaton delivering a career-defining performance as Riggan, a washed-up actor known best for his decades-old portrayal of an iconic superhero who is now struggling to mount a return-to-form Broadway production.
This is art imitating life in an aggressive way. Plagued by frothing egos and apocalyptic avian hallucinations, Riggan's world inside the theatre is dense and claustrophobic, but one that you won't want to leave. Every word of the breathless script is delivered with pin-point precision from a shrewdly chosen ensemble cast in what is edited to appear as one continues take.
This will sweep the Best Actor categories and will deservedly be on every year-end list, but I still liked it better when it was called Black Swan.
Birdman

---
3. Films starring Julianne Moore
Julianne Moore has been creating great work for nearly 30 years, but her profile continues to grow, with 2014 being a banner year for the beloved actor.
Her acclaimed performance as a linguistics professor who begins to forget words in Still Alice may finally grant her that elusive Academy Award. It is quite possible that she could achieve another double nomination with her masterful portrayal of Havana Segrand in David Cronenberg's deeply polarizing Maps to the Stars. Moore was awarded the Best Actress Prize at Cannes earlier this year for her brief but commanding Segrand, an equally repulsive and sympathetic character who is succumbing to the fame machine and letting it eat her alive while she is haunted by the incestuous spectre of her mother.
You can also catch Moore in the long-awaited Criterion Collection re-release of Todd Hayne's legendary 1995 film Safe which the Village Voice famously called "the best film of the '90s."
Still Alice

Maps to the Stars

---
2. The Comeback
Thanks to home video and largely to the double-edged entity of the internet, television franchises are occasionally granted a second shot at primetime acclaim.
The world collectively lost its mind at the bizarre announcement heralding the resurrection of David Lynch's hugely influential Twin Peaks. Colour me extremely skeptical. I have difficulty envisioning any new ground for the show to break, especially considering the narrative revolved almost entirely around one central mystery that has been solved. This was the benchmark for quality television in the early '90s. However, HBO would take the formula and better it in a number of ways.
My allegiances lie with Lisa Kudrow's The Comeback and its equally unlikely return. Cancelled after just one gloriously astringent season in 2005, The Comeback chronicled D-list sitcom star Valerie Cherish's (Kudrow, remarkable) desperate crawl back to the limelight via, what else, the soul-sucking lens of reality television. In 2014, we catch up with Valerie and her continuing struggle for screen time and another face-palming chain of grotesquely uncomfortable scenarios.
Meaner than Curb Your Enthusiasm and more poignant than Extras, The Comeback provides viewers with a tragic, razor-sharp and excruciatingly funny probe into the real machinery of Hollywood. Easily the best satire since the heyday of The Simpsons.
The Comeback

---
1. Wild
Wild may be based on a true story, but it challenges conventional gender roles, especially in the typically masculine arena of outdoor exploration.
Deeply felt familial love story; unpatronizing depiction of addiction and redemption; pertinent dissection of sexism in media and beyond — it is all of those things and much more.
You can read my full review of the film here.
Wild