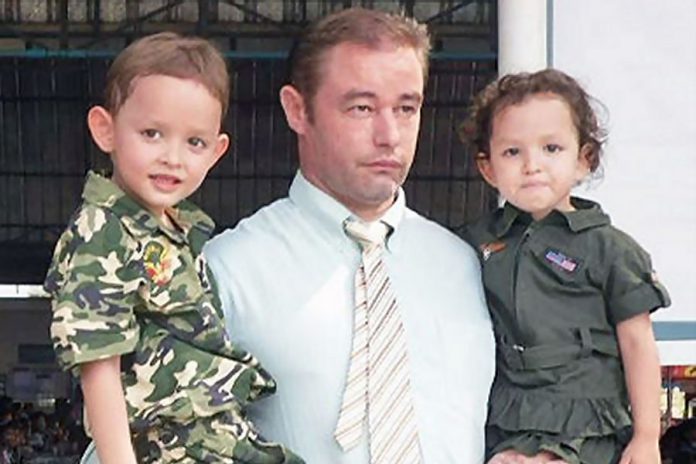 Family and friends of Peterborough native Nathan Carveth, who was tragically killed in a road accident in Thailand three days before Christmas, are holding a fundraising benefit for his wife and children on Saturday, February 7th at Mark's Finer Diner in Peterborough.
On December 22, 2014, Nathan was on his scooter when he was run off the road by a drunk driver and was killed. He was 40 years old.
The PCVS graduate had been living in Bangkok in Thailand for the past eight years, where he received his B.A. from Ramkhamhaeng University and his B.Ed. from Ifugae University and worked as an English as a Second Language (ESL) teacher. While in Thailand, he met his wife Wanwisa Siripayuk and they had two children, five-year-old Brady and three-year-old Narissa.
Thailand is infamous for having one of the highest road death tolls in the world, with as many as 26,000 people killed in road accidents every year — particularly on scooters and motorbikes which are a common mode of transportation. Between December 30, 2014, and January 5, 2015, 341 people died from road accidents and 3,117 people were injured. Almost half of all accidents were caused by drunk drivers.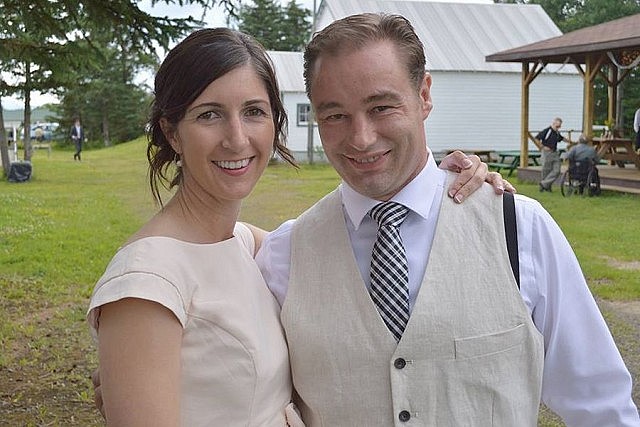 Nathan's sudden death came as a shock to those in Peterborough who knew him, including his parents Rick and Bethel, his younger brother Greg, his sister Cori, and his many friends.
"It still feels unreal," says Dave Howard, a close friend of Nathan for 20 years who is helping to organize the benefit. "Nathan was the life of the party. He always had lots of energy."
Dave's own two kids are the same age as Nathan's, and this helped prompt him to help raise money for Nathan's wife and children.
"I'd want someone to step up to help my kids," he says, adding that Nathan would have done the same if the situation were reversed.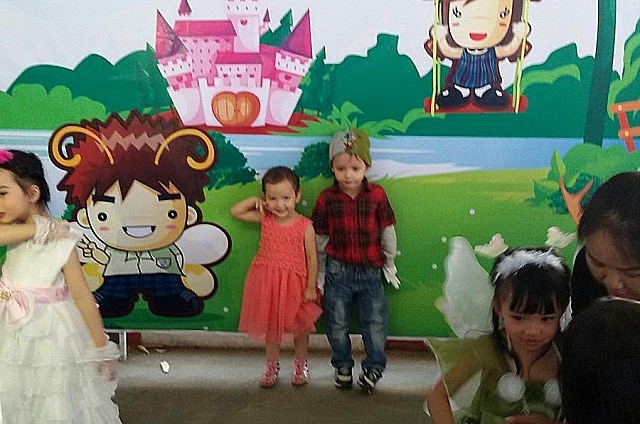 For the time being, Nathan's wife and children remain in Thailand. As children of a Canadian father, Brady and Narissa are automatically Canadian citizens and could emigrate to Canada at any time. However, Nathan's wife requires a visa to travel to Canada and the request is currently making its way through the system. It's uncertain when the family can come to Canada for a visit or move here permanently.
Dave and Nathan's many other friends are helping organize the benefit for Nathan's children. They're already holding a raffle, with the first prize being a set of season tickets donated by the Peterborough Lakers and the second prize a pair of tickets to a Toronto Raptors game. The raffle draw will be held at the benefit, where there'll also be live music, a silent auction, and a 50/50 draw.

All funds raised through the benefit will go towards a fund for the education of Nathan's children or to help the family with expenses.
If you wish to purchase raffle tickets or help out at the event, you can contact Dave at 705-748-4267 or howardhomeimprovements@hotmail.com or call Jason Stainthorpe at 289-404-8538.
You can make donations to Brady and Narissa's education fund by cheque (cheques must be made out to both Cori Carveth and Louise Gilbertson), online, at through any TD bank to account number 34342 004 6465531.