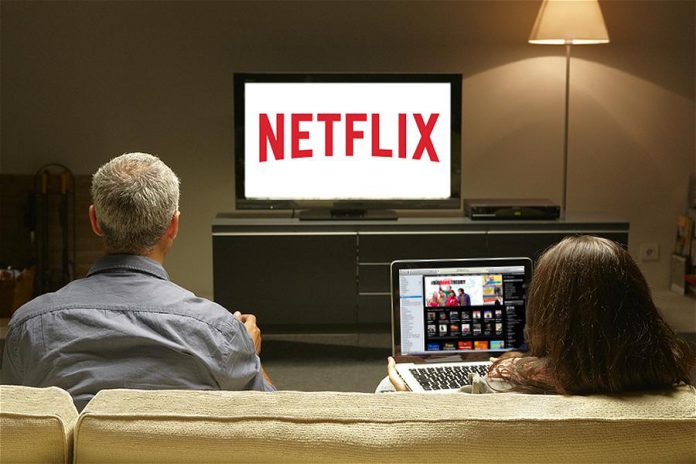 Watching multiple episodes of a television show in succession isn't anything new. Back in the 1990s, people would buy or rent full-season DVD sets and spend a weekend (or longer) watching them.
Today, thanks to the rise of online video streaming services, binge-watching has become a wide-spread social phenomenon. It's almost a badge of honour to admit on social media that you're binge-watching a television series. Even the Oxford Dictionary designated "binge-watch" as its word of the year in 2013.
But a new study suggests that binge-watching might not be a harmless activity for some people.
All the lonely people
Researchers from the University of Texas at Austin have concluded that the more lonely and depressed you are, the more likely you are to binge-watch — and if you're a binge-watcher, you're also more likely to lack self-control.
The researchers surveyed 316 people aged 18 to 29 on how often they watched television, how often they had feelings of loneliness and depression, and how often they binge-watched television. They found that the more lonely and depressed the study participants were, the more likely they were to binge-watch and to use this activity to avoid negative feelings.
"Even though some people argue that binge-watching is a harmless addiction, findings from our study suggest that binge-watching should no longer be viewed this way," says lead researcher Yoon Hi Sung. "Physical fatigue and problems such as obesity and other health problems are related to binge-watching and they are a cause for concern. When binge-watching becomes rampant, viewers may start to neglect their work and their relationships with others."
Is binge-watching really the same as other damaging behaviours like binge-eating and binge-drinking?
Not according to Netflix. In 2014, the company conducted a survey that found that 61% of its users binge-watch regularly, watching an average of two to three episodes of a TV series in a single session. Netflix users consider binge-watching as engaging and immersive: 73% consider binge-watching to be a positive experience, 76% say it's a welcome refuge from daily stress, and 79% say binge-watching makes the actual show better.
Of course, we might want to take the results of this survey with a grain of salt. After all, the survey was done by Netflix — the top binge-watching enabler on the planet.
A creative revolution in story telling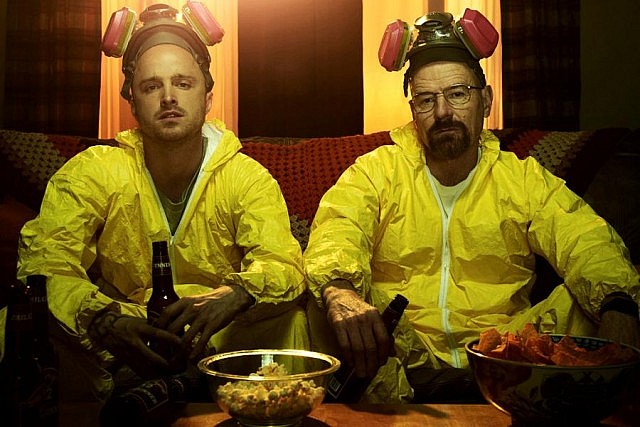 As well as transforming the way we consume television, binge-watching is also helping to transform the quality of television — for the better. We're experiencing a creative revolution in story telling.
According to Breaking Bad creator Vince Gilligan, binge-watching contributed to the success of that television show. The all-you-can-view nature of video streaming services like Netflix allowed fans to catch up on the show and become viewers of later seasons.
"My gut tells me that it's very possible we wouldn't have made it to 62 episodes without the creation of these technologies and this cultural creation of binge-watching," Gilligan says. "Under the old paradigm — using the old technology of simply having first runs and then reruns on networks — I don't know that we would've reached the critical mass that we reached."
The old paradigm of commercial broadcast television has always relied on revenue from advertising. It was all about getting the greatest number of viewers to watch as many advertisements as possible. Unfortunately, this resulted in the lowest common denominator when it came to the quality of the stories being told.
"In broadcast TV in the United States, we started inserting more and more and more advertising segments," explains digital media innovator Robert Tercek. "So we started to write shows in this peculiar staccato fashion, where you'd never linger in one scene very long. You never really get to spend a lot of time with characters. You have to move the plot forward very quickly so that there's a cliff-hanger in three or four minutes, so that we can insert yet another commercial."
With the rise of cable services like HBO, which presented ad-free content for a subscription fee, television started moving away from the half-hour sitcom and the hour-long procedural drama. HBO presented long-form content with series like The Sopranos and The Wire, which meant that characters and plot could be developed over an entire season rather than just one or a few episodes.
"You can have a story arc that extends over a whole season," says Tercek. "So suddenly you can start to get into minute detail of a particular relationship that's very important. You can have an incident play out in one show that's not paid off until four episodes later, but it's setting the foundation for something that might have great consequences later in the show. This is a big change in the way we tell stories."
The dominance of Netflix
Netflix began its support of binge-watching when Marc Randolph and Reed Hastings founded the company in 1997 as a pay-per-rental DVD service. The idea of mail-order DVDs came to Hastings because he was tired of paying late fees for video rentals. In 2007, Netflix introduced video on demand over the Internet, and began expanding to international markets in 2010.
By 2014, Netflix had more 50 million subscribers globally, including 36 million in the United States. Netflix is available on almost every device that can stream video, from smartphones and tablets to game consoles to set-top boxes and television sets. The service has also become the biggest single consumer of downstream Internet bandwidth at around 30%.
By making entire seasons of past television series available for viewing at once, including series from other countries that we'd never otherwise see, Netflix is the undisputed king of content tailor made for binge-watching.
Netflix is also turning the traditional television content strategy on its head by developing high-quality original content like House of Cards and Orange is the New Black and releasing entire seasons at once. Netflix has won several Primetime Emmy Awards — the first streaming video service to do so — including "Outstanding Casting for a Drama Series" for House of Cards in 2013 and "Outstanding Guest Actress in a Comedy Series" for Orange Is the New Black in 2014.
Is binge-watching really harmful?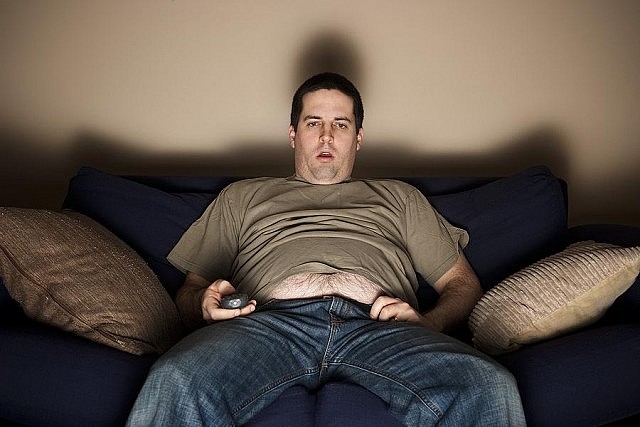 We actually don't know whether binge-watching is bad for us. Since it's a relatively new behaviour, little research has been done on binge-watching.
It's important to understand that the recent study, which found depressed and lonely people are more likely to binge-watch, doesn't mean that binge-watching makes people more lonely and more depressed.
It seems obvious that, if you can't control your binge-watching, then it could become a problem in the same way that some people become addicted to playing video games. You could become tired and out of shape from a lack of physical activity. You could start avoiding work, relationships, and other responsibilities of daily life so you can feed your binge-watching addiction.
But for most of the rest of us, binge-watching will probably remain mostly harmless, with the only casualty being our spare time.
A TV Renaissance
A TV Renaissance is a one-hour documentary from CBC that explores the rise of TV as the most influential medium of the 20th century and how it's helped to shape our national identity. The film will reveal how hit TV shows are created and explore the challenges that lie ahead as the TV business goes head-to-head with online competitors like Netflix.
You can watch the entire documentary online (available to Canadian residents only).