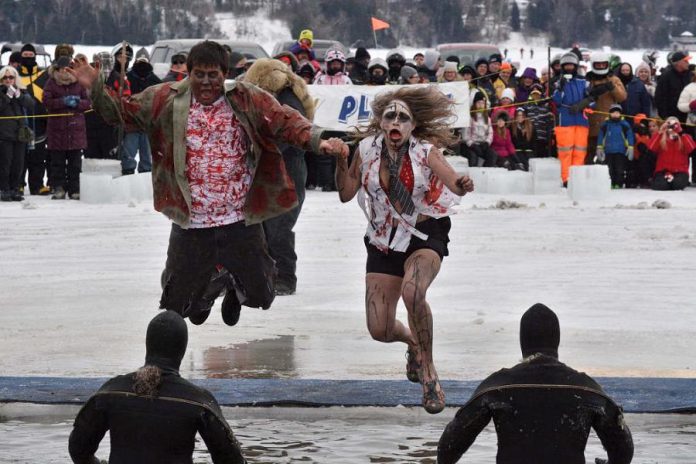 The Rotary Club of Bridenorth-Ennismore-Lakefield (BEL Rotary) held its annual Polar Plunge at Chemong Lake at Rotary Park in Ennismore on Sunday, February 1st.
The event was held in conjunction with PolarFest. The theme of this year's plunge was "Zombies and Survivors".
The BEL Rotary Polar Plunge draws over 1,500 people every year to cheer on those brave souls who choose to plunge into the frigid waters of Chemong Lake to raise funds for charity.
The event raised $30,000 for several charities. In over 30 years, BEL Rotary has raised more than half a million dollars for charities and local organizations.
Here are a few photos (and a video) from the event shared on social media.