The SPARK Photo Festival launches its third season on Wednesday, April 1st with the unveiling of 90 photos by Lucy Maud Montgomery, author of the 1908 novel Anne of Green Gables.
A prolific writer best known for the series of books featuring the orphan Anne — as well as other novels and hundreds of short stories and poems — Montgomery was also an avid amateur photographer.
Every year, SPARK showcases heritage photos and this year's showcase is "Lucy Maud Montgomery: A Life in Pictures".
SPARK has curated the exhibit using a selection of photographs from the Lucy Maud Montgomery Collection of the University of Guelph. This is the first comprehensive exhibit of photos by (and of) Montgomery.
Montgomery bought her first camera using her first paycheque as a young school teacher in rural Prince Edward Island in the 1890s. About that time, Kodak began mass producing easy-to-use cameras for the general public and advertising them in women's magazines.
"She was an early adopter of the new technology," says SPARK founding director Robert Boudreau. "She had definitely seen the glamourous 'Kodak Girl' ads. You can see one on her bedroom wall in one of the photos in our exhibit."

SPARK's exhibit spans Montgomery's entire life from 1874 to 1942. It intersperses portraits of her (as a fashionable young Victorian woman, a wife, a mother and a famous author) with her own black-and-white, sometimes colourized, snapshots. The photos she took are mostly cherished mementoes of the family, friends, and places she adored.
For devoted readers of Montgomery's work, they offer a window into her personal world. For photography and camera buffs, they provide a sense of the evolution of amateur photography.
"Lucy Maud Montgomery: A Life in Pictures" is free and open to the public every day during April, from 1 to 5 p.m. at the historic YMCA building at George and Murray streets in downtown Peterborough.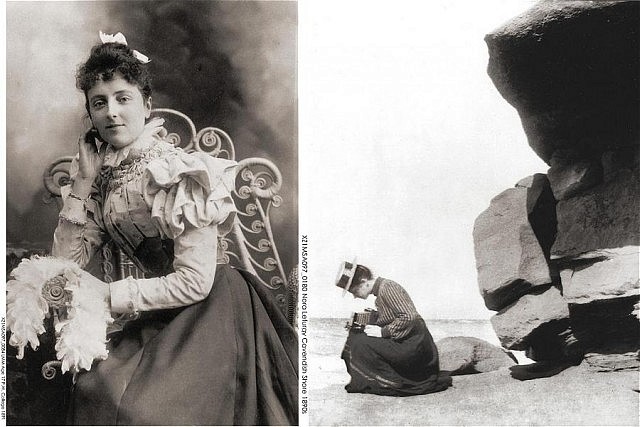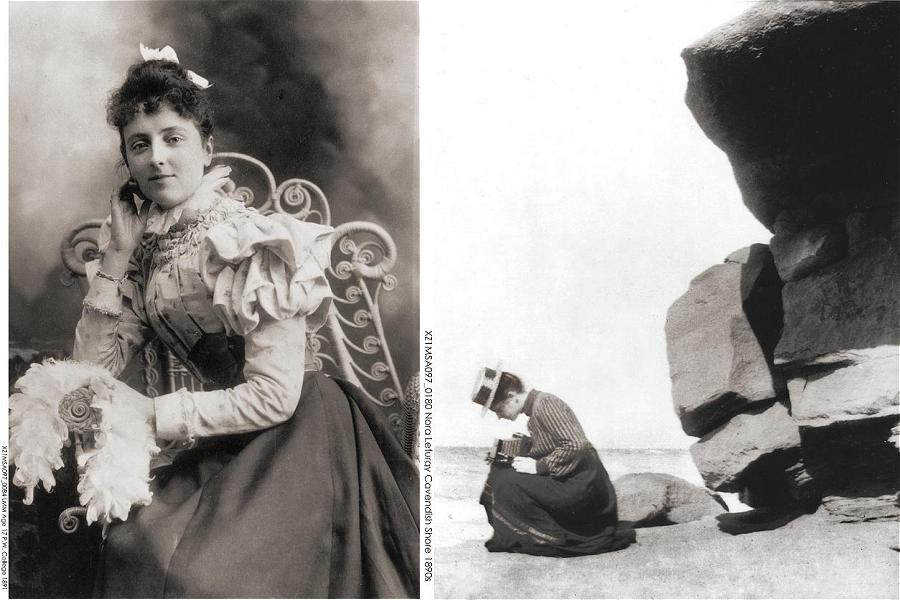 The heritage photo exhibit is only one of several highlights of the third annual SPARK Photo Festival, a month-long festival celebrating the work of local photographers at venues all over Peterborough, as well as Lakefield and Bridgenorth. This year's festival features more than 50 exhibits on the walls of a wide range of local businesses and institutions.
To find out who's showing where, visit the SPARK website at www.sparkfestival.com.
You can also browse our listings of SPARK events.
Free SPARK Photo Festival catalogues and maps are available in local libraries and at venues displaying the SPARK logo.