A film distribution company launched by two former Peterborough residents is bringing the critically acclaimed independent Canadian film Pretend We're Kissing to Peterborough's Market Hall on Monday, May 11th.
Chad Maker and Kirk Comrie — both graduates of Thomas A. Stewart Secondary School — launched A71 Entertainment in 2013, with the objective of bringing high-quality festival films to local audiences.
Since its launch, Chad and Kirk's company has released nine acclaimed Canadian films. This year, A71 Entertainment was nominated for 10 Canadian Screen Awards, second only to entertainment behemoth eOne Entertainment.
"We know there's a ton of amazing talent — storytellers, directors and actors — in Canada, and a lot of these films go under the radar," says Chad. "So our goal is to help get them seen."
"We always loved Canadian movies like Hard Core Logo and Highway 61," Kirk adds. "Now there's a whole generation of new amazing filmmakers in this country."
One of the new generation of filmmakers is Toronto native Matt Sadowski. In 2010, he was named as one of The National Post's top 10 filmmakers to watch. Perhaps best known for his acting role as Bridge Carson in the 2005 American television series Power Rangers S.P.D., Matt is the director and writer of Pretend We're Kissing.
The film tells the story of Benny and Jordan, two average people who have a whirlwind weekend romance. Dov Tiefenbach (Harold and Kumar, Sympathy for Delicious) plays Benny, a nebbish character who struggles to make a real romantic connection. Tommie-Amber Pirie (Michael: Tuesday and Thursdays) is Jordan, a girl hell bent on proving magical love can exist. Autumn, played by rising star Zoë Kravitz (Divergent, Mad Max: Fury Road), is an unemployed and bi-sexual hippy who is also a self-diagnosed agoraphobic.
Shot on a micro budget in Toronto, Pretend We're Kissing is an unconventional romantic comedy — or, as the film's marketing has it, a "non romcom" — that illustrates both relationships and the city of Toronto in a realistic and refreshing way. It's a charming, funny, and sweet look at the awkward struggle of finding love in the big city.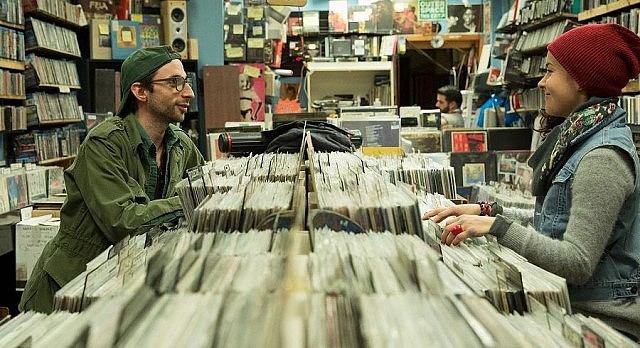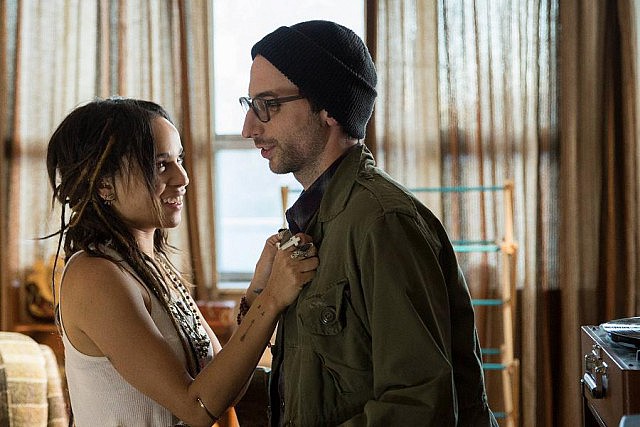 The film was selected for The Whistler Film Fest and LA Comedy Fest and was the winner of "Most Awkward Sex Scene" from the Canadian Film Fest.
The Globe and Mail calls it "adorably bittersweet" and says "the likable indie flick will connect with both hip cynics and those with rosier hopes." The National Post says "the tale of love-gone-somewhat-awry has a quaint universal appeal" and The Toronto Star writes that the film has "enough kooky appeal and wit to make [it] a romantic comedy that's also a cautionary tale."
Pretend We're Kissing screens at 7:30 p.m. at the Market Hall on Monday, May 11th, and will be followed by a question-and-answer session featuring Matt Sadowski and producer Peter Harvey.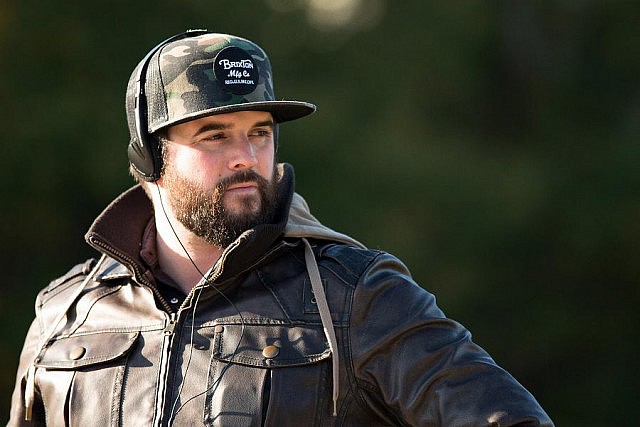 Tickets are $10, are available at the Market Hall Box Office (140 Charlotte St., Peterborough), by phone at 705-749-1146, or online at www.markethall.org. Tickets are also available at Moondance Music (425 George St., Peterborough, 705-742-9425) from 10 a.m. – 5:30 p.m. Monday to Saturday (cash only).
---
Pretend We're Kissing Trailer
All photos by Erin Simkim, courtesy of A71 Entertainment