If you like riff-heavy rock, you'll want to head to Del Crary Park in downtown Peterborough on Saturday night to see Canadian music icon Randy Bachman perform at the opening of Peterborough Musicfest's 29th season.
Few artists have made a bigger impact on popular music than Bachman. As lead guitarist, songwriter, and a founding member of the 1960s and 1970s rock bands The Guess Who and Bachman-Turner Overdrive, Bachman helped create such rock classics as "American Woman", "These Eyes", "No Sugar Tonight/New Mother Nature", "You Ain't Seen Nothing Yet", "Takin' Care of Business", "Looking Out for #1", and "Let It Ride".
Familiar to many these days as the host of CBC Radio's weekly music program Vinyl Tap, Bachman was born in Winnipeg in Manitoba in 1943. By all accounts, he was a musical prodigy. Not only did he won a singing contest at the age of three, but he studied violin from the age of five to 12. While he couldn't read music, he had what he describes as a "phonographic memory" — he could play anything if he heard it once.
When Bachman was 15, he saw Elvis Presley perform on television and was inspired to learn guitar. A year later, he met fingerstyle jazz virtuouso Lenny Breau, who taught Bachman how to play fingerstyle and introduced him to the guitar style of Chet Atkins.
During the same year, Bachman bought a ticket to see legendary guitarist Les Paul in concert, but was too young to get in. Instead, he helped Paul load and unload for the show and, in return, received an impromptu guitar lesson from the master.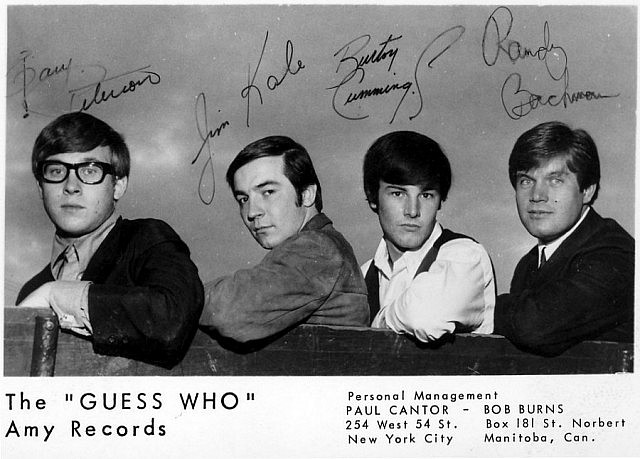 At 17, Bachman co-founded Al and The Silvertones in Winnipeg with Chad Allan. The band later changed its name to The Guess Who and their 1965 cover of Johnny Kidd's "Shakin' All Over" was a #1 hit in Canada (it also charted in the U.S.).
The next year, Burton Cummings replaced Chad Allan as the primary vocalist. Bachman co-wrote many of the band's hits with Cummings, culminating with their biggest success with 1970's "American Woman". The song was a #1 hit in the the U.S. — a first for a band from Canada.
Shortly after, Bachman left The Guess Who and went on to produce a series of records and hit songs with Bachman-Turner Overdrive in the '70s.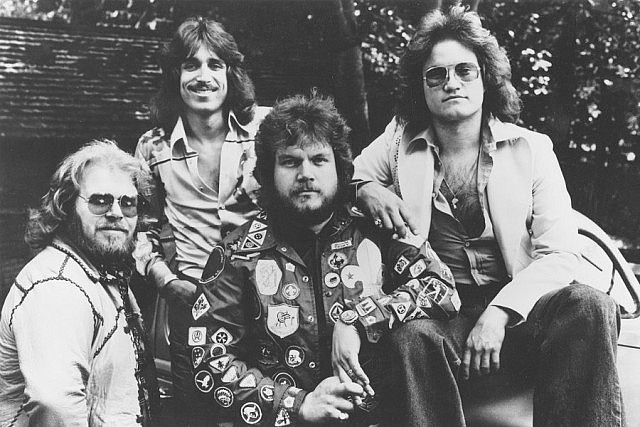 Bachman has sold over 40 million records and earned over 120 gold and platinum album/singles awards around the world for performing and producing. His songwriting has garnered him the coveted #1 spot on radio playlists in over 20 countries. He is an 11-time JUNO award winner and remains the only Canadian to have been inducted twice into the Canadian Music Hall of Fame. In 2014, he was inducted into the U.S. Musicians Hall of Fame.
Last year, Bachman decided to return to his power-trio roots. He reviewed his catalogue of unreleased songs and recorded Heavy Blues, inspired by the riff-heavy British blues acts of the '60s like Cream and The Who.
Released in the spring of this year under the band name "Bachman", Heavy Blues features Bachman on guitar and vocals supported by the all-female powerhouse rhythm section of Anna Ruddick on bass and Dale Anne Brendan on drums.
The record features solos from Neil Young, Peter Frampton, Joe Bonamassa, Robert Randolph, Scott Holiday, and Luke Doucet. It even features a previously recorded contribution from the late Jeff Healey, who passed away in 2008 at the age of 41.
---
"Heavy Blues" – Bachman
---
Bachman credits his latest musical inspiration to fellow Canadian musical icon Neil Young.
At the U.S. Musicians Hall of Fame ceremony in Nashville last year — where Bachman was inducted and Young performed — Bachman recounts what Young told him.
"Do yourself a favour and don't do the same old crap and say it's new," Young said. "Get a new band, get a new producer, write some new songs, get a different guitar so you play differently, do something new, and scare yourself."
The songs from Heavy Blues are something different, but they should satisfy Bachman's loyal fans while resonating with younger audiences who enjoy the stripped-down sound of small rock bands like the Black Keys and the White Stripes. At Del Crary Park on Saturday night, you can expect to hear tunes from the new album along with some old favourites.