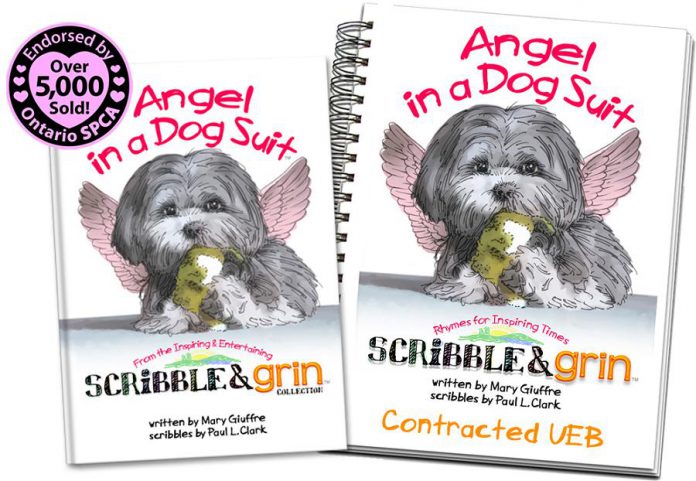 Angel in a Dog Suit is a true story, endorsed by the Ontario SPCA and Humane Society. This happily-ever-after rhyming dog tale takes us on a heart-warming yet bumpy journey through the life of one tiny dog Ruby, from puppy mill survivor to her love-filled forever home with the authors.
Filled with life-like illustrations, this charming children's book is part of the Ontario Crime Stoppers anti-bullying and youth-at-risk programs and the Ontario SPCA's humane education programs. They are currently writing curriculum around the book, which will be introduced to Ontario elementary schools in September 2015.
Angel in a Dog Suit is available in print at Chapters Peterborough (873 Lansdowne St. W., Peterborough, 705-740-2272), Bear Essentials (12 King St. E., Millbrook, 705-932-2850), Spark – Smart Toys for Cool Kids (4 King St. W., Cobourg, 289-252-0808), Peaceful Arts (64 Shuter St., Port Hope, 905-885-8014), as well as other retailers in Ontario and British Columbia. Signed copies are also available from the authors' website.
A digital replica of the hardcover is available for the iPad through iTunes, and versions are also available for Kindle and Kobo (visit the authors' website for details). There's even a Braille version available (email info@inspirtainment.com for more information).
---
Illustrations from Angel in a Dog Suit (inspirtainment ink, February 2015)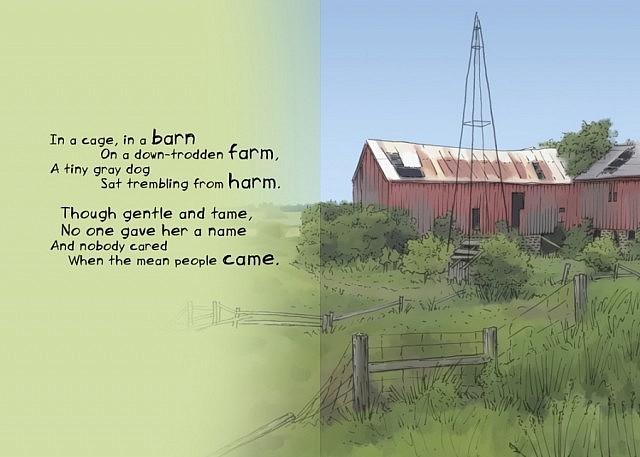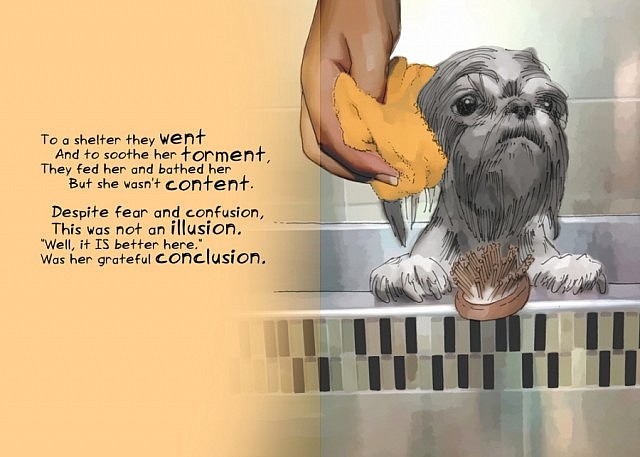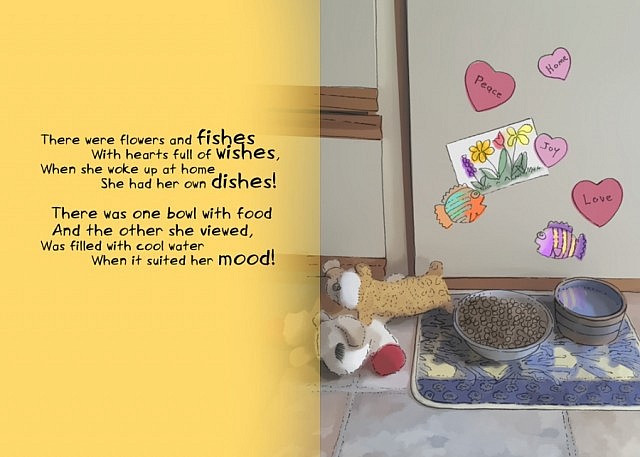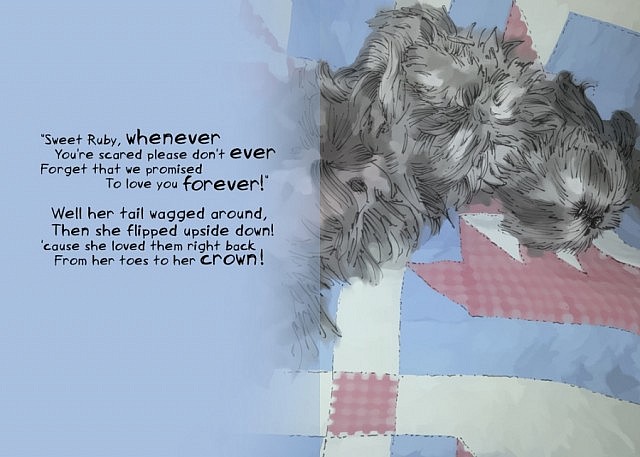 ---
About the authors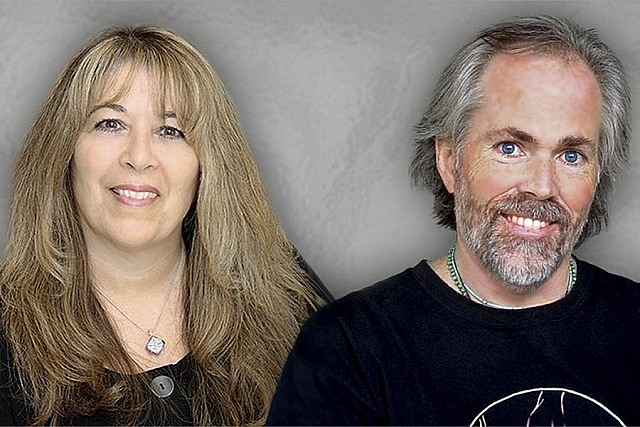 Internationally recognized television and film professionals for over 30 years, Mary Giuffre and Paul L. Clark stepped out of mainstream media to work from the heart.
Mary's intrigue with TV began in childhood, watching endless hours of programming, an interest she turned into an award-winning career in family-friendly television. Passionate about inspiring people to live heart-centered lives, Mary is now an independent producer, director, editor, writer, and children's author.
From animation and special FX, to graphic design and fine art, Paul is an artist in every sense of the word. His award-winning career has led him to writing, creating and designing children's content, including the Scribble & Grin Collection.
Creative partners who've been married for over 25 years, Mary and Paul live with their little dogs Matilda and Roxie by Rice Lake. Their first book, Scribble & Grin: 53 Rhymes for Inspiring Times recently won an International Indie Excellence Award for Children's Inspiration and Motivation.