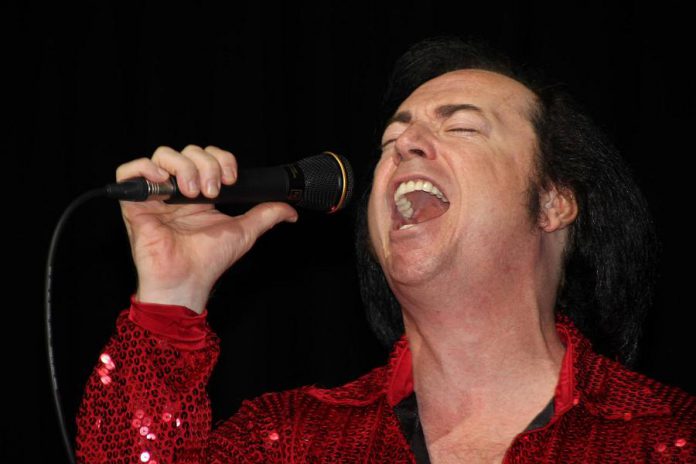 The music of singer-songwriter legend Neil Diamond is infectious. I still remember the scene in the 1996 movie Beautiful Girls, where Timothy Hutton plays the piano while leading the bar in a drunken rendition of the song "Sweet Caroline".
This is one of the many Neil Diamond tunes you can sing along to at Peterborough Musicfest when Nearly Neil performs on Wednesday, August 8th at 8 p.m.
Nearly Neil features singer-guitarist Bobby Bruce as Neil Diamond along with his Solitary Band, featuring Dave Corman on lead guitar and backing vocals, Sandra Dominelli on backing vocals, Craig Zurba on keys and backing vocals, Marlow Holder on bass and backing vocals, and Kyle Radomsky on drums.
Bobby is recognized as one of the best Neil Diamond impersonators in the world. Nearly Neil celebrates the music of Diamond's early days, from his rise to fame in the mid '60s to his historic 1980 Jazz Singer album.
Bobby not only sounds uncannily like Neil Diamond, but he also captures the contagious and infectious charisma that occurs between Diamond and the audience during live shows.
Born in Port Coquitlam in British Columbia, Bobby grew up on stage. As a child, he appeared in film and television and then went on to perform in musical theatre and rock revues in his youth.
In 1994, while struggling to make ends meet as an actor in Toronto, Bobby entered a karaoke contest where he sang Glen Campbell's "Rhinestone Cowboy" — but in a Neil Diamond voice.
An Elvis impersonator heard him sing and the rest is history.
Within a year, Bobby had secured a spot with Legends in Concert, based out of Las Vegas, and began a 10-month tour of the United States performing as Neil Diamond in the tribute show.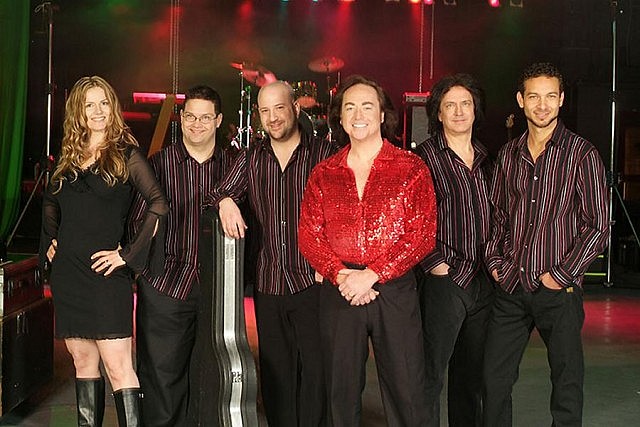 As Bobby explains it, his passion for Neil Diamond grew naturally from his childhood years.
"I came to Neil Diamond music vicariously," Bobby says. "It was my parents' music — the soundtrack to a life grown up in the '70s. 'Beautiful Noise' on the eight-track in the motorhome on my way to Cultus Lake with my family for our summer vacation is a true story I tell from the stage. My parents slow dancing to 'Play Me' in the rumpus room. 'Forever in Blue Jeans' cranked at the family reunions on Vancouver Island."
After touring the U.S., Bobby went on two tours of Australia with Legends of Rock, where the Austrailian press dubbed him "Nearly Neil" — and the name stuck.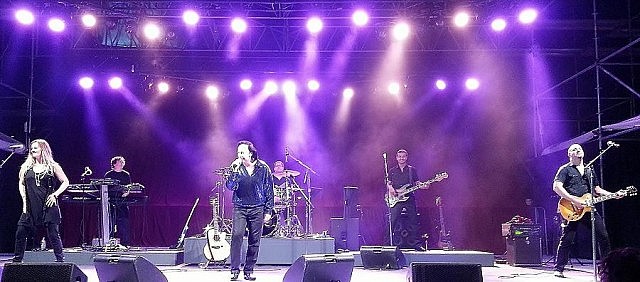 Nearly Neil has since toured extensively, including more than a dozen tours to Malaysia (where Bobby performed for the King and Queen of Malaysia), the Cayman Islands, Borneo, the Netherlands and Belgium, and Australia. He's also performed across North America and Canada, including a concert in Calgary where he played to an audience of 30,000.
"It is with sincere gratitude that I find myself having performed the music of Neil Diamond for 20 years," Bobby says. "Having no plan to see this past the first five years, we have not turned away because of the great joy that performing this music brings to our fans and thereby ourselves."
Nearly Neil will appeal both to the Baby Boomers who grew up listening to the music of Neil Diamond, as well as Gen-X'ers and Millienials who've been exposed to Diamond's music through movies and television.
Along with crowd favourites like "Sweet Caroline", you can expect to hear "Solitary Man", "Kentucky Woman", "Cherry, Cherry", and "I'm a Believer" — the Diamond-penned song that became a hit for The Monkees — when Nearly Neil performs at Peterborough Musicfest on Wednesday night.
---
Nearly Neil Promo
"Sweet Caroline" performed by Nearly Neil
"Solitary Man" performed by Nearly Neil
"Desiree" performed by Nearly Neil
Nearly Neil from a 2008 concert in Sydney, Australia
All photos courtesy of Nearly Neil