Revolving exhibition of gallery artists at Christensen Fine Art
Peer and Lori Christensen have good eyes for appealing artwork ranging from classical landscapes to pieces with some flair and contemporary risk-taking. During the summer, they've been rotating through a series of works featuring the diverse talents of their select group of gallery artists.
Peer himself expertly demonstrates his more than 20 years of experience in meticulously well-executed classical oil paintings. His favourite subjects include natural, urban, and industrial landscapes that he paints using a layered technique that creates beautiful luminosity.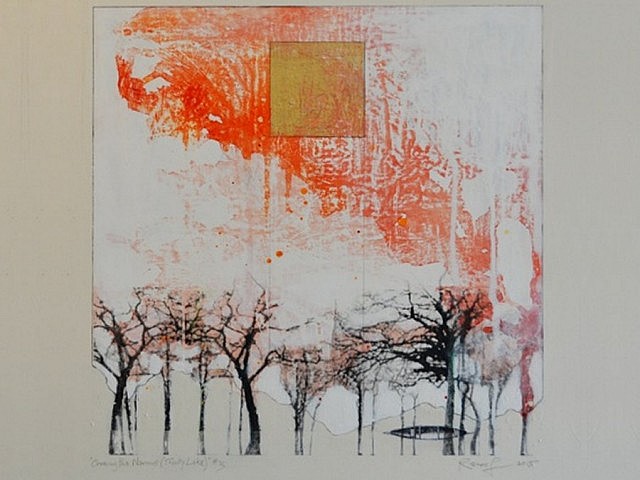 The current overview of the gallery talent pool includes Ian Bodnaryk, Melanie Browne, Joellen Brydon, Paul Chester, Peer Christensen, Sarah Gibeault, Marilyn Goslin, Spencer Harrison, Rebecca Last, Emma Hesse, Anne Renouf, Susan Scott, and Arnold Zageris.
This revolving set of works continues throughout August.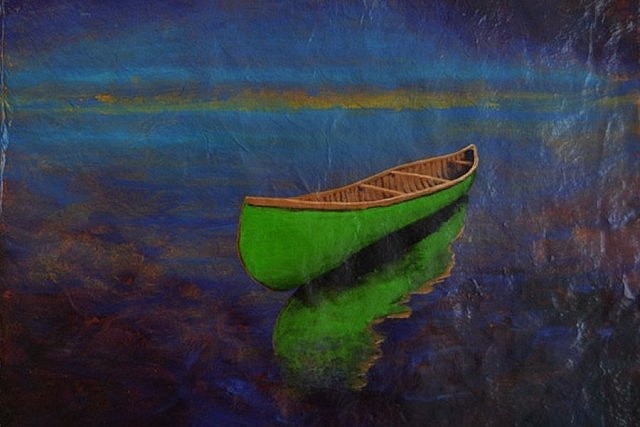 Christensen Fine Art (432 George St N, Peterborough) is open Monday to Friday 10 a.m. to 5:30 p.m. and Saturday 10 a.m. to 4 p.m. For more information, visit www.christensenfineart.com or call 705-876-9623.
All images courtesy of Christensen Fine Art.
---
Master sculptor Walter Mariga returns to ZimArt for Rice Lake 16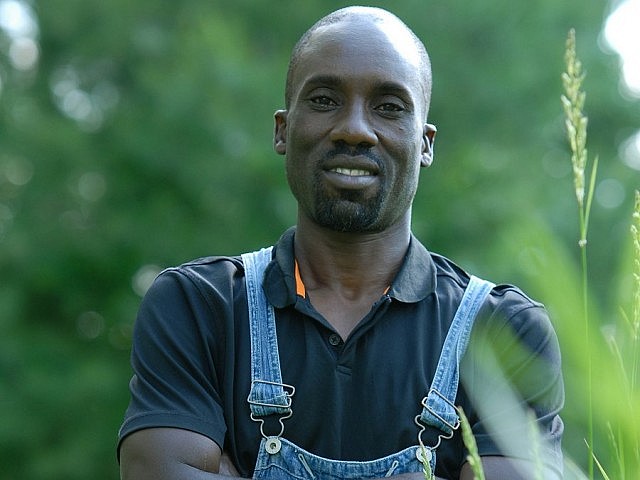 If you are as yet unacquainted with the incredibly beautiful stone sculpture of Zimbabwe, then — shy of flying to the African continent — there's no place better to see it than to travel to ZimArt in nearby Bailieboro. Or it is possible there is no place better anywhere?
In the Shona language, Zimbabwe means "house of stone" and for more than 15 years, curator Fran Fearnley has brought the best works and sculptors of Zimbabwe to her beautiful property flowing down toward the shores of Rice Lake.
Last here in 2005, Walter Mariga is the heir apparent to the first generation of Shona sculptors. Both his mother Anna and his father Joram are accomplished sculptors; his father considered to be the "father" of the current Shona sculpting movement. Walter's work displays a unique mastery of both traditional and contemporary forms with his signature style of leaving part of the stone raw or "alive" with its nascent potential.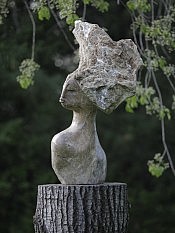 This public exhibition, which includes works from over 50 artists (all works are for sale), is open from 11 a.m. to 6 p.m. daily through until Sunday, September 6th.
With numerous events and demonstrations during this run, stayed tuned to ZimArt on Facebook and Twitter for updates, or contact Fran Fearnley directly to arrange a curator's talk and tour for yourself or your group.
The exhibition will also close with a party on Sunday, September 6th, featuring live music from Nhapitapi and plenty of joyous festivities and refreshments.
ZimArt's Rice Lake Gallery is a 15-minute drive south of Peterborough, at 855 2nd Line in Bailieboro. For more information, call 705-939-6144.
All images courtesy of ZimArt.
---
New Bridge Street Art Gallery brings together rarefied group of artists in Bancroft
Back in May, Bancroft-area artists Anita Murphy, Rocky Green, and David McIntosh brought an exhibition of their work to Gallery in the Attic in Peterborough, coyly entitled "New Work from the Hamptons". The playful title of their show was squarely aimed at the sometimes tourist-driven pretension of the artistic scene in the Bancroft area.
Due to a happy accident in seeking out a new downtown space in Bancroft to work, Murphy now finds herself the proud owner of a new studio and gallery space. In doing so, she has brought together seven artists with some of the highest caliber work the famous artistic region has to offer.
"The Hamptons" trio of Murphy, Green, and McIntosh are joined by Linda Lang, Nancy McKinnon, Ann Garwood Roney, and Arnie Roosman.
While there is probably nothing more subjective than what people appreciate about art some gallery spaces suffer for their broad inclusivity. Murphy's experience and successes as a seasoned artist appearing in many studio tours and a host of gallery shows has given her the acumen to bring together a select group of artists to this space. Her successful career painting realism is now blossoming into new artistic terrain where she is already producing some truly remarkable abstract paintings.
Bridge Street Art (23 Bridge St., Bancroft) is open Tuesday to Saturday from 10 a.m. to 5 p.m. For more information, call 613-332-0123 (cell: 613-332-8807), email bridgestreetart@gmail.com, or visit Bridge Street Art on Facebook.
All images courtesy of Anita Murphy at Bridge Street Art.
---
Inaugural artist-in-residence Gwyneth Fischer at Gallery in the Attic
This month at Gallery in the Attic, there is time and space for something a little different. Curator Elizabeth Fennel put out the call for an artist to take command of the premises for the month of August, and the call was answered by rural Ontario-raised and currently Toronto-based artist Gwyneth Fischer.
Fischer is a Fine Arts graduate from the Toronto School of Arts and produces work mapping the confines of isolation and personal investigation through intricate mandalas, performance, and mixed media.
During regular gallery hours, patrons are invited come to see her works and process as it evolves throughout the month. On Tuesdays and Thursdays this month from 1 to 5 p.m., Fischer will lead art making classes for four to eight year-olds (the cost is $30 per class, which includes a snack for the young artists).
Fischer's mandala work in particular is intricate, well designed, and quite interesting in its approach.
Gallery in the Attic (upstairs at 140-1/2 Hunter St. W., Peterborough) is open from 11 a.m. to 5 p.m. from Tuesday to Saturday. For more information, call 705-868-1162 or visit Facebook.
For a look at Gwyneth Fischer's other works, visit www.gwynethfischer.wix.com/artist and www.catfischjewelry.tumblr.com. Stay tuned to the Facebook event page for Fischer's show for happenings in the space throughout the month.
All images courtesy of Gwyneth Fischer.