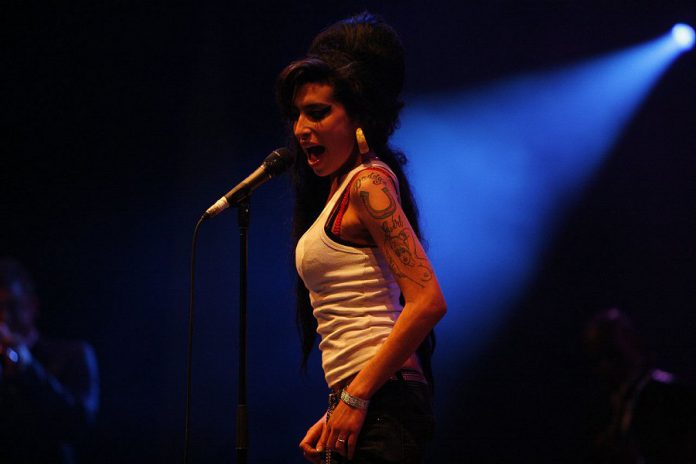 Music documentaries: when they're good can be transcendently powerful experiences (see Gimme Shelter, Searching For Sugarman, No Direction Home), but when a documentary is bad — and unfortunately most are — it can tarnish a piece of gold or even dull the legacy of whatever it alleges to be celebrating.
Sadly, Amy falls into the later category. Given the potently relevant subject matter, it's often inevitably engrossing, but such a powerful symbol of martyrdom in the Information Age deserves much more than cleverly stitched together — albeit excellent — home movies and edited festival performances.
A mistake that so many documentaries make is to assume the viewer's level of familiarity with the subject. The key events of Amy all transpired within the last decade, so presumably anyone remotely interested would remember them playing out in all of their painful, hypocritical splendour.
Strangely, this approach gives very little context for the woman as an artist or anything enduring beyond a tabloid curiosity. Viewed a decade from now, it would seem utterly incoherent.
It's a shame that the film almost deliberately neglects to mention that Back to Black sold more than 20 million copies. A rare feat to be sure, but one that has become increasingly scarce in the dominion of Spotify and iTunes — even Taylor Swift's all-conquering 1989 will be lucky to see those numbers while the iron is still hot.

For the uninitiated, the revolver loaded with 11 silver bullets that was Back to Black is simply one of the best vocal pop records of the last 20 years. Written by Winehouse and produced with the now ubiquitous Mark Ronson (this put him on the map) and Winehouse's longtime collaborator Salaam Remi, Back to Black stands as her definitive calling card.
From the anthemic "Rehab" to the searingly tragic title track (her confidence only briefly wavering on the work "black" in the song's ending refrain), the listener is firmly in her seductive high-gloss world full of smoke and heartbreak for the course of the album's relatively sparse 35 minutes.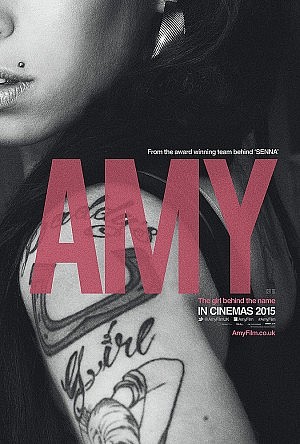 The exhilarating highs and almost uncomfortable lows the record achieves feel almost mythic when listened to now. Every row and glass of late-night whiskey permeate from that honeyed, timeless voice. Surely one day we would be granted some insight into the the psyche of this afflicted lyrical genius …
We can collectively keep holding our breath. This is not the first documentary on Amy Winehouse nor will it be the last.
Director Asif Kapadia's emphasis is not on the artist or her legacy, but the substances and the seemingly Svengali-like men who pushed them on her. There were many contributing persons and factors in Winehouse's untimely demise and her story is a celebrity Titanic, but there are better ways of depicting it. Kapadia's direction feels like little more than a fan's petty vendetta and no number of electronically enhanced flashbulbs can blind us to his lurid scorn.
Periodically, we catch glimpses of the funny and uncompromising girl from Camden in the excellent archival footage that the producers were privy to. A girl who was so deeply in love with her seemingly wayward husband that she sacrifices all sense of self and sobriety for him.
Do documentaries on Kurt Cobain end on a lingering shot of his corpse being pulled from his house as the credits roll? No, they end on a litany of talking heads praising his artistic legacy and misunderstood persona.
The best Amy Winehouse receives is a montage of all the male late-night hosts who once welcomed her fresh voice while ridiculing her appearance.
This disappointing film is hardly the definitive portrait of the fame game meat-grinder or the Portrait of a Lady that it thinks it is. For that, you'd be best to pick up a copy of Back to Black and lose yourself in a neon-lit world of swooning romanticism and surprising optimism.