Red Urban, an award-winning advertising agency in Toronto, recently completed a commercial for carmaker Subaru that was filmed at two farms in the Kawarthas area: Harley Farms in Peterborough County and Shropshire Hills Farm in Northumberland County.
Called "Sheepdog Buddy", the 60-second commercial features an injured border collie who alerts his owner when a flock of sheep escapes through a fence.
The farmer carries the sheepdog into a 2016 Subaru Forester and uses the SUV to herd the sheep — satisfying the injured border collie's need to do his job.
"The Subaru Forester is nimble and dependable in any conditions," says Steve Carli, president of Red Urban. "We wanted to create an ad that reflected the agility of the Forester and drew many similarities to the border collie, with its ability to manage difficult terrain, manoeuvre with ease, and do so in perfect harmony with its owner."
VIDEO: "Sheepdog Buddy" – 2016 Subaru Forester
"We thought the story of an injured border collie who still gets to herd sheep in the Subaru Forester would be a good one," Carli adds.
The agency filmed the commercial at two locations: Shropshire Hills Farm in Grafton (a sheep farm just east of Cobourg) and Harley Farms in Keene (a natural and humane farm south of Peterborough).
Most of the vista shots, sheep flock shots, and opening farmhouse shots were filmed at Harley Farms, while Shropshire Hills provided some of the woolly lambs for close-up shots. If you look closely, you'll see there are actually different breeds of sheep featured in the commercial. Harley Farms exclusively raises Wiltshire Horn sheep while Shropshire Hills Farm raises Texel, Rideau Arcott, Shropshire, and Dorset breeds.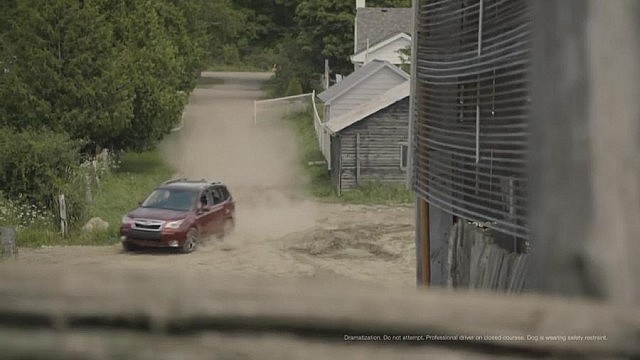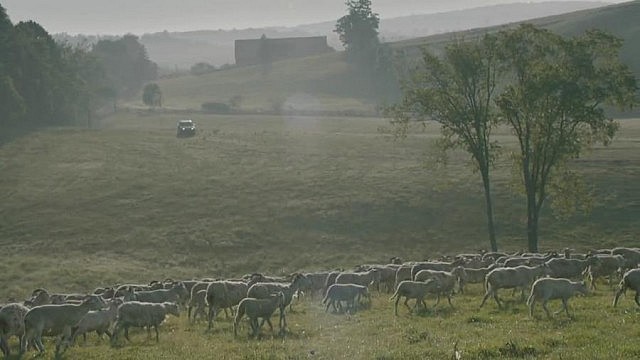 Jamey Coughlin, Agriculture & Rural Business Development Lead at Peterborough Economic Development, estimates that the two days of filming in Keene alone brought at least $20,000 to the local economy.
The star of "Sheepdog Buddy" is a border collie named Sequel, trained by Rick Parker. A two-year working border collie named Flo from Harley Farms also appears in the commercial. Neither dog was actually injured.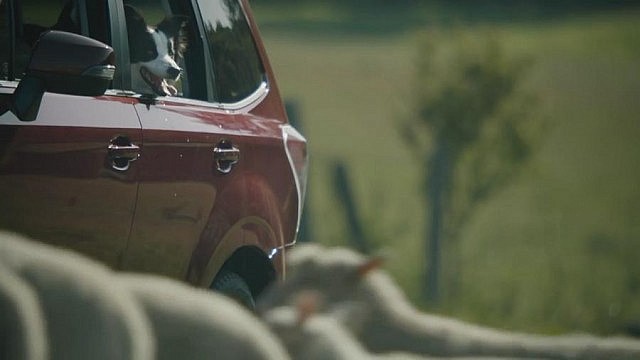 "Sequel never messed up a take," Carli recalls. "He was perfect, and also not surprising was that he really seemed to enjoy herding the sheep from the Forester."
The sheep were also very cooperative during the filming. The only production challenge was not overheating the sheep by running them too much — which meant they received plenty of rest and shade during the day.
"The Harley family was amazingly helpful during the day," says Carli. "They're really great people."
The commercial's catchy soundtrack is a song called "I Am on Your Side", composed for the ad by Nate Kriesworth. RMW Music of Toronto provided the music and sound design.
Earlier this year, Subaru Canada selected Red Urban to lead all brand advertising for Subaru on a national scale, as well for all of its regional dealer associations (with the exception of Quebec). Red Urban's other clients include Porsche, Alexander Keith's, Nestlé Purina, and Renaissance Investments (a division of CIBC).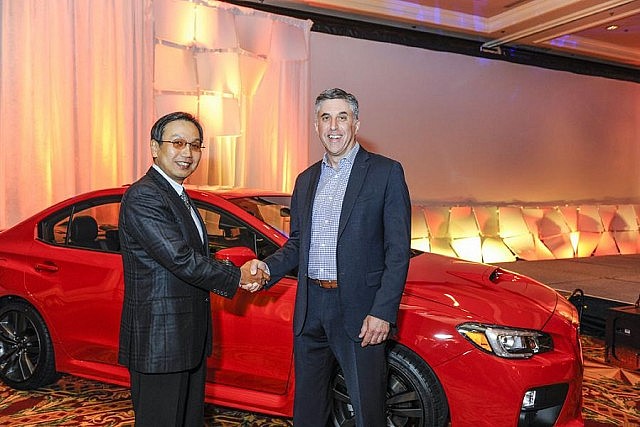 For more information on Red Urban, visit www.redurban.ca. For more information on the Subaru Forester, visit www.subaru.ca.
All photos courtesy of Red Urban / Subaru.