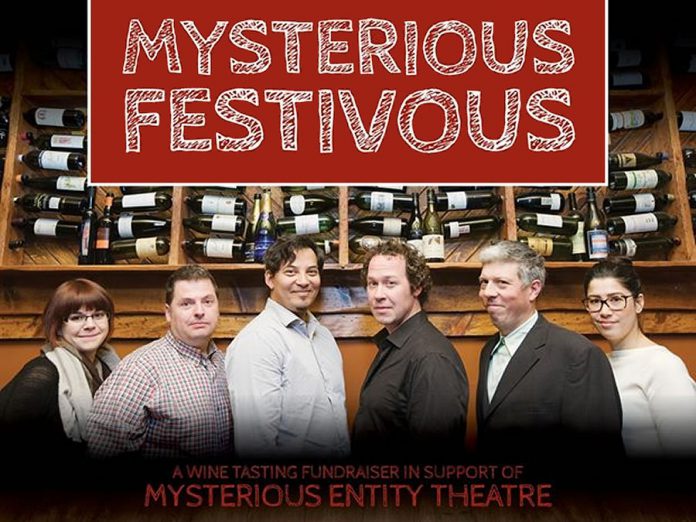 Mysterious Festivous, the annual fundraiser for Mysterious Entity Theatre, takes place on the afternoon of Sunday, November 8th at Brio Gusto in downtown Peterborough.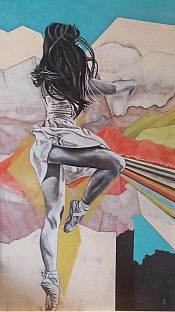 Hosted by sommelier Christopher Wilton and other drink experts, the events features wine and beer tastings, hor d'oeuvres, live entertainment, and a silent and live auction.
Mysterious Festivous is the largest fundraiser for Mysterious Entity Theatre, a company of Peterborough theatre artists founded in 2000 to foster positive social change through the creation and production of theatre.
Led by Artistic Director Em Glasspool, the company produces acclaimed plays like Romeo & Juliet: Superstar Ice Miners of Europa! and hosts theatrical workshops such as the monthly Script Club at The Theatre on King in downtown Peterborough.
This year's Mysterious Festivous includes entertainment by John Whitehead and friends (CDs will be available for purchase) and members of Mysterious Entity Theatre. There'll be a silent auction, as well as a live auction featuring a new painting by renowned local artist Joanne Calderone that she created especially for this event.
Calderone has generously donated "Suspended Grace" to the live auction. The framed acrylic-on-board piece measures two by four feet and is valued at $3,000.
The event takes place on Sunday, November 8th from 2 to 5 p.m. at Brio Gusto Restaurant & Wine Bar (182 Charlotte St., Peterborough). Tickets are $25, which includes two wine or beer tastings and hor d'oeuvres. Additional tastings are $2 each or three for $5.
Tickets are available from any Mysterious Entity Board Member, by email at m.entity@gmail.com, or by phone at 705-933-4510.