MicroAge Technology Solutions has moved from Erskine Avenue to a new renovated location at 267 Stewart Street in downtown Peterborough.
Owner Amy Simpson is thrilled with the company's new central location.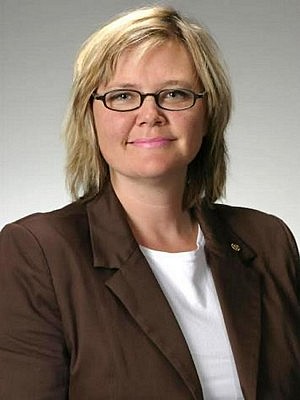 "Since owning MicroAge for last 12 years, I have been searching for a location that fits our style and role as a business technology advisor and partner to our customers in Peterborough and area," she explains.
Operating in Canada since 1981, MicroAge is a national network of more than 40 independently owned companies across Canada that specialize in providing technology solutions for businesses.
Simpson says the Stewart Street building, which was built circa 1876, reflects MicroAge's stability and history in the Peterborough community.
"The fact that we are downtown now is also very exciting," she adds. "We look forward to patronizing all the business establishments in our new neighbourhood."
Simpson, who also recently became a shareholder in The MicroAge Canada Network, is a member of the Peterborough Rotary Club and past president of the Women's Network of Peterborough. She was named Peterborough Business Woman of the Year earlier this year.
For more information on MicroAge, visit www.microage.ca/peterborough.
Photos courtesy of MicroAge Peterborough.