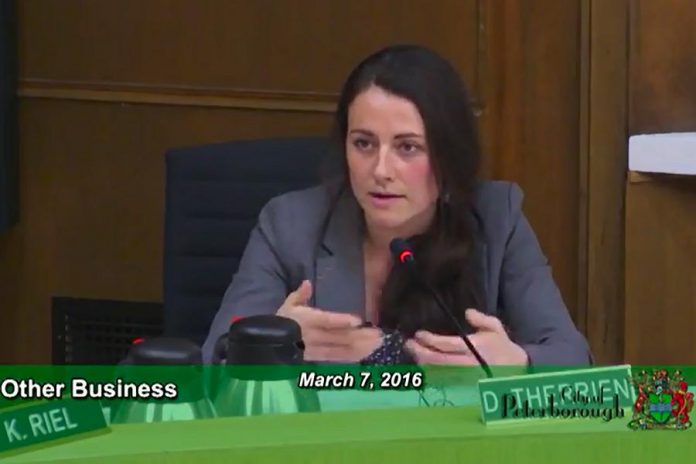 The recent motion regarding councillors' wages is curious on several levels, including timing. Council doesn't usually deal with wage increases for the next council until the last year of the term.
When first elected to City Council in 1997, my husband earned just under $9,000 annually, an amount considerably lower than in comparably sized municipalities. To correct the imbalance — and attract more people interested in serving their city — councillors now earn three times what they did in 1997.
Research proves this pay rate puts our council in the mid-range earnings-wise. One-third of that income is tax-free, translating to about $1,500 in additional cash. There are free iPhones, tablets, computers, printers, and supplies provided to every councillor during their term of office, along with a discretionary fund for additional expenses.

It's not a bad offering when one takes into account two undisputed facts: first, it's a part-time position; the income has always been considered supplemental, not primary. Second, everyone on this council was aware of the remuneration package before making the commitment to stand for election. It appears however, that some didn't delve too deeply into the commitment required to fulfill the duties of the position.
I respectfully submit that failure to do their homework is not the problem of either their colleagues or the electorate.
Yes, the responsibilities are huge and being a constant target for public snipers isn't easy to take. However, the actual work involved hasn't greatly increased since 1997 — perhaps by two or three hours per week. What has increased is the amount of time some councillors spend on playing politics, strategic scheming against a non-existent "club", and glad-handing.
It's a given that attending functions is important for a public servant. But anyone spending 40 hours a week on council-related duties is doing it by choice. For seasoned councillors, the average time devoted to council duties is 20 to 25 hours per week.
Those with 15 months' service are still in a learning curve; devoting more time is a natural part of that process. Extra compensation isn't paid for time spent by choice or learning the ropes — nor should it be.
It's understandable that new councillors find themselves a bit overwhelmed; it takes a good two years to adjust your lifestyle to that of a public servant. But, for every new councillor on the job for all of 15 months, to use the issues of gender balance and diversity as their shield to request a raise is dismaying.
That they received support from two seasoned councillors who've been grousing about being underpaid ever since their first term makes me wonder why they didn't seek input from all of their colleagues before moving forward.
I believe the proposed citizen's committee is a smokescreen.
Contrary to the effusive comments by a seasoned councillor that it removes the politics from council pay, those who've seen this before feel that those supporting the motion intend to use the committee as political cover to push through a raise.
One councillor has already stated that if an increase were recommended, it would be a very modest one. How they would know that before the committee has even been appointed is remarkable.
This isn't about achieving diversity or gender balance in the future: it's about achieving more money in the present. This isn't about having our citizens ensure politics won't play a role: it's about using our citizens to play politics.
While I'm long past being surprised by such tactics, I can't ever seem to say the same for my disappointment.