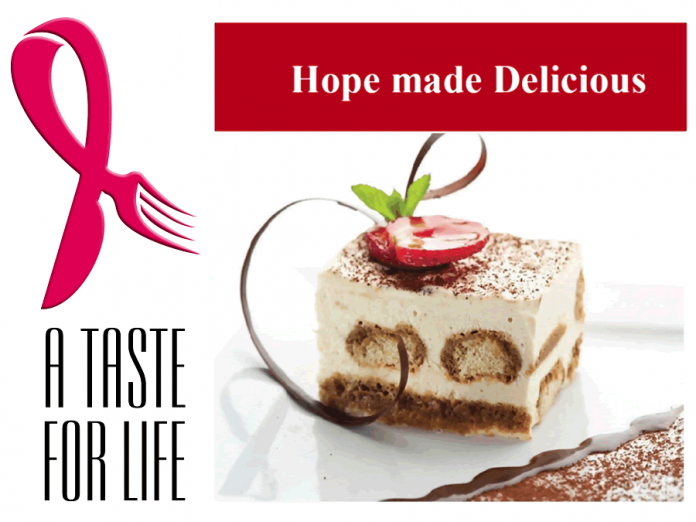 On Wednesday, April 20, 2016, you can enjoy a wonderful dinner at one of 14 restaurants in the Kawarthas while at the same time supporting people in our community affected by HIV/AIDS.
Choose a restaurant participating in "A Taste For Life" (see our map and list below) and enjoy a dinner together with friends, family or colleagues. When you do, the restaurant will donate 25% of your bill to PARN – Your Community AIDS Resource Network.
Originating in Philadelphia, "A Taste for Life" began in Canada in 1999 in support of Ottawa's Bruce House and the Snowy Owl AIDS Foundation and 25 restaurants participated. The event expanded to Toronto in 2000, and subsequently to London and Peterborough. "A Taste for Life" now runs in 23 communities, and has raised more than $200,000 for people in Ontario living with HIV/AIDS.
---
Rick Mercer – A Taste for Life 2016
---
This is PARN's 13th year hosting this event.
PARN is a community-based agency providing support, health promotion, and advocacy for people infected with or affected by HIV. Serving the City of Kawartha Lakes, Haliburton, Northumberland, and Peterborough counties, PARN provides education for people at risk for HIV and awareness of AIDS issues to the broader community.
If you can't make it out for dinner on April 20th, you can still donate to PARN through Canada Helps and play a part in helping make life easier for those affected by HIV/AIDS.
For more information about "A Taste for Life", visit www.atasteforlife.org. To learn more about PARN and the services it provides, visit www.parn.ca.
---
A Taste for Life 2016 – Participating Restaurants

View a larger version of this map.