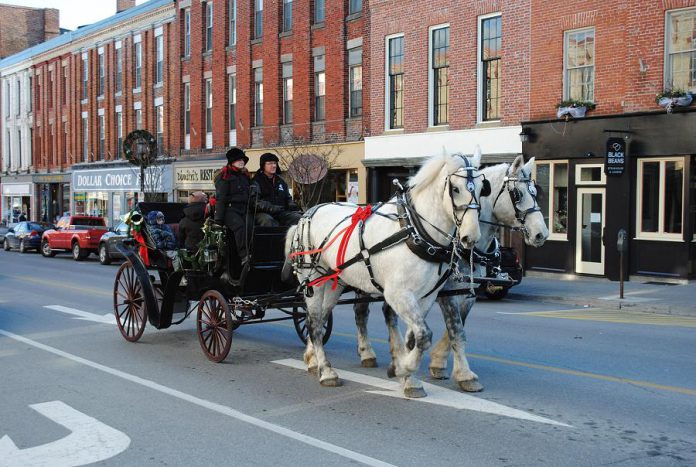 The Kawarthas is home to two of the "quaintest" towns in Ontario — Lindsay and Port Hope — according to Cottage Life magazine.
The lifestyle magazine selected 10 Ontario towns that offer a "perfect balance between old-fashioned charm, quirky culture, and welcoming community."
Here's what the magazine had to say about Lindsay:
Located northwest of Peterborough, Lindsay has one of the widest main streets in Ontario, which was originally built to accommodate the turning radius of a four-horse hitch. The main street is lined with historic Victorian storefronts, many of which were built following a fire in 1859 that destroyed most of the town's commercial district. Check out performances at the Academy Theatre at the foot of the historic district.
And about Port Hope:
On the shores of Lake Ontario and the Ganaraska River, Port Hope combines a historic downtown with extensive waterfront trails and beaches. Be sure not to miss the "Float Your Fanny Down the Ganny" river race in April, a 10-km race down the river in…well, pretty much anything that can float. Heritage is serious business in Port Hope — the town received a heritage award from Ontario's Lieutenant Governor in 2008.
Other Ontario towns on the list include Goderich, Sparta, St. Jacobs, Elora, Dundas, Picton, Perth, and Merrickville.
Cottage Life writer Sara Laux acknowledges the magazine's selection may be "controversial" and, judging from the comments on the article, many Ontario residents have their own favourites.
You can read the full story on the Cottage Life website.