Let the Peterborough Theatre Guild take you back to 1958, to a time before autotune and boy bands, before Beyoncé and Bieber, and when rock n' rollers were true rebels and innovators. Director Jerry Allen brings the life and music of rock icon Buddy Holly to the Showplace Performance Centre stage in Alan Janes' production of Buddy – The Buddy Holly Story.
Despite Buddy Holly being an American artist, this musical has its roots in England where Holly held a massive influence over the British music industry. The concept of the show was first conceived by theatre agent Laurie Mansfield, who pitched the idea to producer Greg Smith and writer Alan Janes in 1988. The trio approached Sir Paul McCartney, who owns the copyrights to all of Holly's recordings and who has always been vocal about his dislike of the 1978 film The Buddy Holly Story for its many inaccuracies. With all the elements in place, Buddy made its debut in London's West End in 1989 where it had a successful run for 12 years. It also had a short run on Broadway and has since become a staple for theatre companies around the world.
Buddy proves to be a very different kind of musical for the Peterborough Theatre Guild. Over the past number of years, the Theatre Guild's annual musicals have included large casts, elaborate sets, and large-scale production numbers filled with elaborate choreography. You'll find none of that in Buddy.
Instead, it's a much cleaner, simpler, and more streamlined production that's compact and to the point. With a relatively small cast and nearly no set to speak of, Buddy allows the music to do the talking … and it does. Buddy is a production for the true music lover, and the strength of these songs reminds the audience just how good music was during the early days of rock n' roll.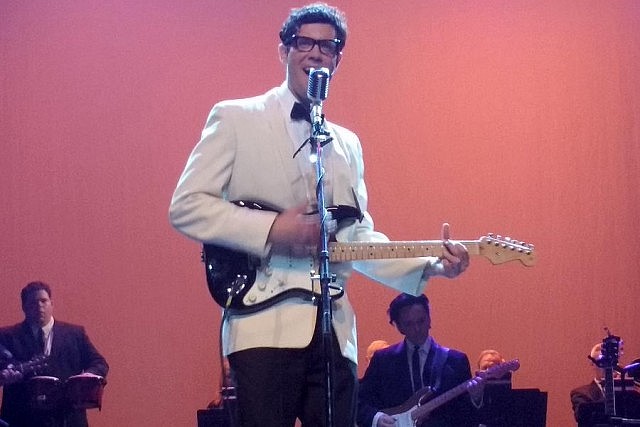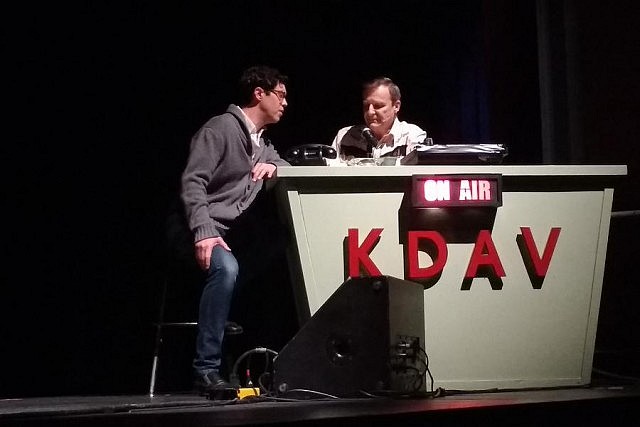 Matt Diamond stars as Buddy Holly in his Peterborough stage debut. Despite having little experience as an actor, Matt gives a likeable performance and creates an often sensitive portrayal of Holly. Matt successfully brings Buddy Holly to life, from his roots in Lubbock Texas, where he battles with music producers who want to box him into being a country singer, to the dance hall of Clear Lake Iowa on "the night the music died".
It's not just that Matt has the look: he successfully performs all of Buddy's hit songs by capturing his sound, his voice, and his attitude. Backed by Mark Hiscox, Liam Parker, and Rob Hedge as Holly's band The Crickets, Matt flawlessly performs a dozen Buddy Holly classics with an authentic love for the man and his music.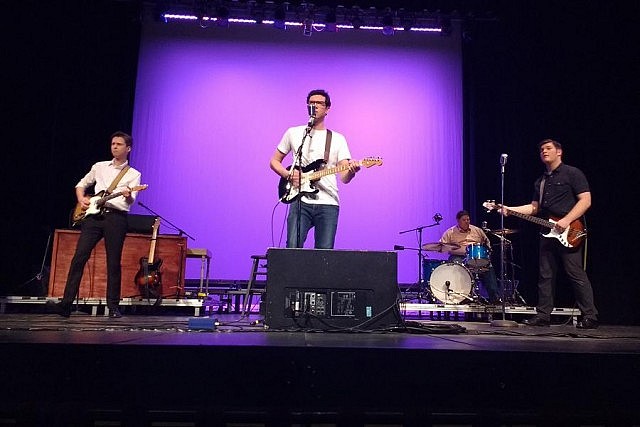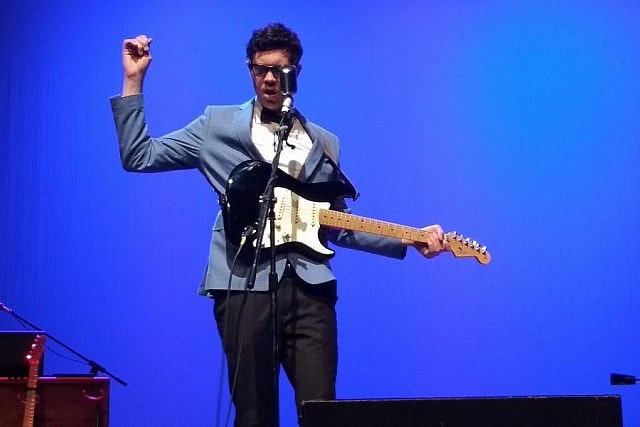 Buddy continuously managed to remind me how little I really knew about such an important rock n' roll icon. We all know about how Buddy Holly died, but his story is so rich with conflict and romance that I'm surprised these stories aren't more commonly known.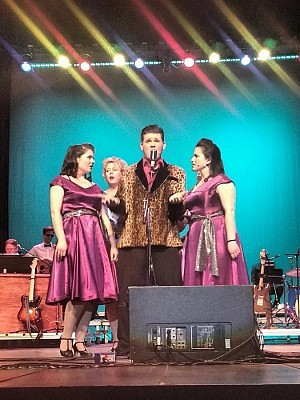 Buddy's musical journey has a mythological element to it. From Buddy's five-hour romance with his future wife (Sabrina Brueggeman) to his falling out with The Crickets, the story is filled with drama that is surprisingly fresh.
The sheer number of Buddy Holly songs performed during the show was also a surprise. I'm no slouch when it comes to my classic rock n' roll knowledge, but before going into the show I could only think of four or five Buddy Holly songs.
Once Matt and the band starts cranking out hit after hit, I realized how many great early rock songs by Holly I had forgotten about — and love.
Buddy truly highlights the often-overlooked career of a brilliant songwriter. It will leave you wondering how he managed to produce so much great music in his short 18-month career, and how much more he would have created if his life hadn't been cut so short.
Although the story is compelling in itself, the true moments of magic are in the production's two concert scenes at the end of each act. Not only are Matt and the band at their best, but they also allow the talents of the show's co-stars to shine through.
These are the moments in the production you need to wait and they will not disappoint.
Alex James gets the audience really juiced up in the first act as Billy Mitchell when he hosts Buddy Holly and The Crickets at the Apollo Theatre in Harlem. With a buzzing energy, he pumps the audience up for the performance to come, including his own performance of "Shout". What follows is an energetic performance by The Crickets of hits including "Oh Boy" and "Peggy Sue".
But the real concert is during the finale, when Jerry and his players recreate Buddy Holly's final performance in Clear Lake.
Backed by an 11-piece band led by Justin Hiscox and flanked by full vocal accompaniment, the finale becomes a rock n' roll extravaganza featuring Dion and the Belmonts, Richie Valens (Lucas Deluca), and The Big Bopper (Liam Parker).
Luca DeLuca actually manages to pull double duty as both Dion and Valens. Although he appears as both characters in the same segment, because of a quick costume and make-up change and his different vocal stylings, it's easy to not realize that the same actor is playing two different musicians.
Lucas' performance of "Teenager in Love" is pretty smooth, but "La Bamba" is easily his stand-out number.
Liam Parker gives the performance of the night with The Big Bopper's "Chantilly Lace". While "Chantilly Lace" has never been one of my favourite songs in the rock n' roll songbook, Liam's sense of fun combined with his high-energy performance and giant stage presence makes it easily the funnest number in the show.
What makes the Theatre Guild's production of Buddy unique are some of the small things added for this production, including a montage of photos and newspaper articles from the Peterborough area during 1959, and a local musical history lesson that managed to fascinate me and left me wanting to research more. This show is just full of surprises.
Although it has a solid story fueling Holly's rock n' roll mystique, the true star of the show is the music and the flawless performances by Matt Diamond and his vibrant co-stars. A different kind of musical for the Peterborough Theatre Guild, Buddy will awaken your interest in this musical genius and leave you wanting to hear more.
Buddy – The Buddy Holly Story runs from May 6th to 14th at Showplace Performance Centre. Tickets are $28 ($25 for seniors and $17 for students) and can be ordered at the Showplace box office, by phone at 705-742-7469, or online www.showplace.org.
---
"Peggy Sue" – Buddy Holly and the Crickets in 1957