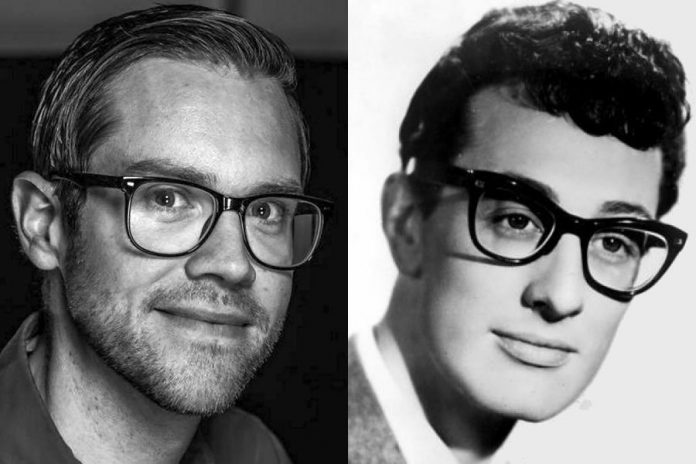 When audiences hear the name Buddy Holly, the first thing they usually think of is the tragic plane crash in 1959 that took his life. What often goes overlooked is the amazing musical legacy that he left behind. This weekend, the Peterborough Theatre Guild takes the Showplace stage to reintroduce audiences to the life and music of one of rock n' roll's most influential pioneers in Alan Janes' 1989 musical Buddy – The Buddy Holly Story.
Directed by Jerry Allen, Buddy features over two dozen songs of the early days of rock n' roll, and explores the career of one of rock n' rolls greatest, but most tragic, young artists.
"Buddy Holly is the forefather of rock n' roll," says Matt Diamond, who is set to take on the role of Buddy Holly in the show. "A lot of people will give that credit to Elvis Presley, but Buddy Holly wrote every song that you hear him perform and Elvis was essentially a cover artist. I don't want to discredit Elvis, but what I think what people will learn from this show is that Buddy was so prolific."
Best known in Peterborough as the afternoon on-air personality at The Wolf, this is the first time Matt has taken on a stage show of this caliber. While he had a small role in an Uxbridge production of The Man Who Came to Dinner over 15 years ago, Matt is very much a stranger to the dramatic stage.
"I got to work one day and there was a letter and I opened it up and it was Jerry Allen saying to give him a call," Matt says of how he came to be doing the show. "Jerry said someone had seen me perform at an open mic and told him that I might be good. So Jerry asked me to come audition."
Although he's a aficionado of musicians and music, Matt admits he wasn't necessarily into Buddy Holly when he originally took on the role.
"I'd be a liar if I said I was a big Buddy Holly fan, but I am a huge fan of that era of music," Matt explains. "I'm a big Sun Studio Elvis fan. I became infatuated with those early Elvis recordings. A a lot of people don't know that Buddy and Elvis ran in similar circles, although Elvis was known for his sex appeal while Buddy was known for the rebellious kind of way that he was living."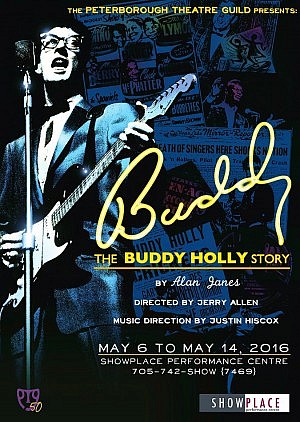 "Buddy Holly's punk rock ethos was that he was going to wear those glasses and look like a square, but he was going to blow your frickin' head off when he played," Matt adds.
"That's something that resonates with me. I became a Buddy Holly fan that second and now he's easily become a part of everything that I am."
Although Buddy Holly has become known as one of the giants in the early days of rock n' roll, his career lasted only a mere 18 months before he was killed in the plane crash that also took the lives of Richie Valens and The Big Bopper in February of 1959.
But, as Matt explains, the amount of music that Buddy produced in that time was astonishing.
"He was really set to take off," Matt says. "He was only 22 and he was in the producer's chair. So many people have no idea how many songs he was responsible for. If you were going to go down the list of songs he produced, you'd constantly be saying 'I didn't know that was a Buddy Holly song.' There is just such a vast catalogue of music he produced."
Matt also explains how influential Buddy Holly was in the British Invasion that marked the next important wave of rock n' roll in the early 1960s.
"The Beatles named themselves The Beatles because of The Crickets," Matt says. "Mick Jagger and the Rolling Stones wanted to be rock stars because of Buddy Holly. The Hollies are called The Hollies because of Buddy Holly. These are the things that I've learned over time."
Performing over two dozen songs in the show, Matt had to learn Buddy Holly's body of work both as a vocalist and guitarist. The result has been a fine line between tribute and performance.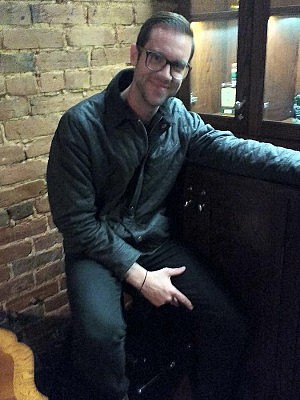 "I'm doing the best that I possibly can for fans with the way I'm doing the songs, but I'm kind of doing it my own way," he says. "One thing I am trying to do is to sound as true to the original recordings as possible."
Considering himself a newcomer to the stage, Matt acknowledges the support he's received from Jerry Allen and the rest of cast of the show.
"I'm the rookie underdog surrounded by a cast that is super supportive," Matt says. "I'm so honoured to be working with such a talented cast. Everybody is just so full of love."
When I ask what he most looks forward to in regards to the show, Matt brings it back to his family.
"I'm most excited about celebrating the time and effort of doing this show with my family," Matt says. "My wife has been so supportive about the show, and she's been giving updates all the time to my parents and in-laws."
"I have a little boy who is only two years old, and now he walks around singing Buddy Holly songs. My family has been so supportive and this is something that we can celebrate together."
So when Buddy is over and Matt puts the horn-rimmed glasses away, will we see him on the stage again? Only time will tell.
"I think the reason I did this was because I felt something is going to happen after the show," Matt says. "What I mean by that is that perhaps there will be someone back stage after the show who'll say 'Hey, this was great! I have something I'd like you to read.' Or it could be a simple handshake and a friend for life."
"I don't know what the next chapter is," he adds. "If you told me a year ago I'd be doing this, I'd have said you were crazy. But I believe that things happen for a reason. Who knows what's going to happen next."
---
Buddy – The Buddy Holly Story