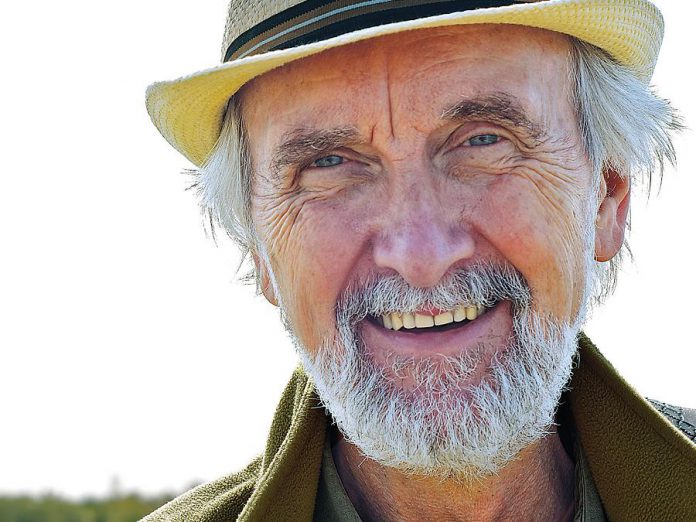 The Peterborough Folk Festival has announced the first five acts for the free music festival that takes place from Friday, August 19th to Sunday, August 21, 2016 at Nicholls Oval Park in Peterborough.
The 27th annual festival will feature Fred Penner, Born Ruffians, Reuben and The Dark, Megan Bonnell, and Craig Cardiff.
Additional performers, including headliners, will be announced in the near future.
---
Fred Penner
If you have kids —or if you're a kid at heart — you'll be thrilled to learn the festival is bringing legendary children's performer Fred Penner to the stage.
The two-time Juno winner and eight-time nominee is known for such songs as "The Cat Came Back", "Puff The Magic Dragon", and "Sandwiches". He's also appeared in nearly 900 episodes of the CBC television show Fred Penner's Place, which was also broadcast to 55 million Americans for four years on the Nickelodeon network.
"The festival has always been a great family-friendly event and to have Fred this year just adds to the excellent children's performers and area we have," says Ryan Kemp, the festival's artistic director. "I'm looking forward to a very big sing-a-long of The Cat Came Back at Nicholls Oval this summer."
"The Cat Came Back" – Fred Penner

---
Born Ruffians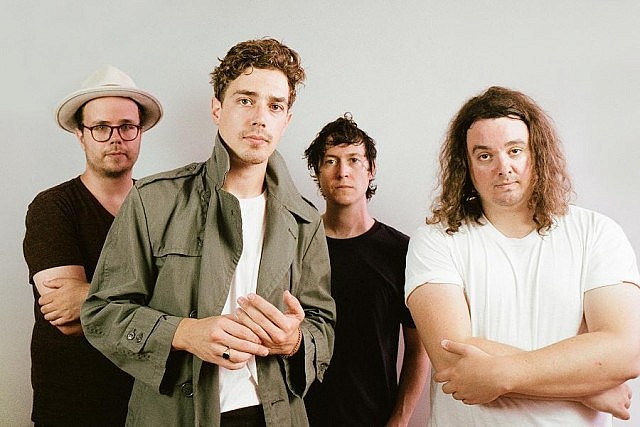 Toronto-based indie rock band Born Ruffians — Luke Lalonde (guitar/vocals), Mitch Derosier (bass), Andy Lloyd (guitar/keyboard) and Adam Hindle (drums) — will also be performing at the year's festival.
The group, who played in Peterborough last September at The Historic Red Dog Tavern, has developed a signature aesthetic that encompasses tightly wound, trapezoidal songs frothing over with hooks and wryly cathartic lyrics.
Over their four records, Born Ruffians has been favourable compared to quirky pop infiltrators like the Talking Heads, The Pixies, and The Strokes. On stage the band has an arousing and assaulting presence, coming off somewhere between a riot and a soul revue.
"Needle" – Born Ruffians

---
Reuben And The Dark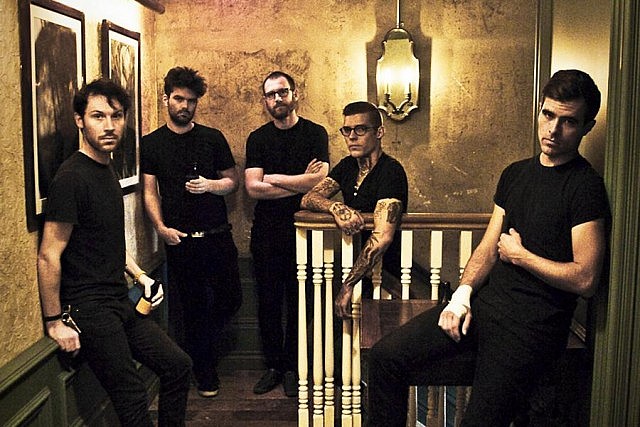 Calgary's Reuben And The Dark is a collection of five multi-instrumentalists and vocalists who make chilling and emotive folk and soul music, driven by dark introspective lyrics exploring the duality of misery and joy.
"We're very excited to have Reuben And The Dark playing at the festival this year," says Ryan. "They just recently finished up a cross-Canada tour with Vance Joy and have been charting on CBC with their latest single Heart In Two."
Reuben And The Dark was formed by Reuben Bullock after he released his first solo album Pulling Up Arrows in 2010. Bullock was already performing with his brother Distance (percussion, cello) and was looking for like-minded musicians to help bring his intense folk songs to the stage. They were joined by multi-instrumentalist Shea Alain and bassist Scott Munro and began performing together under the name Reuben And The Dark. The band released its first full-length record Funeral Sky in 2014.
Currently, band members are Reuben Bullock, Shea Alain, Kaelen Ohm, Brock Geiger, and Ian Jarvis.
"Heart In Two" – Reuben And The Dark

---
Craig Cardiff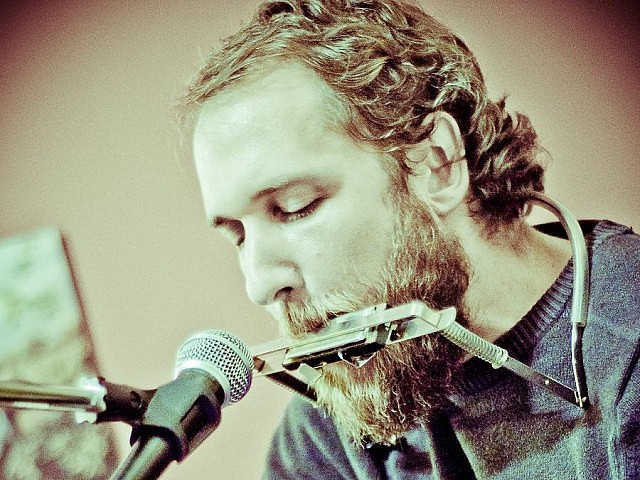 With a voice described as "warm, scratched, sad and sleepy," Waterloo native Craig Cardiff sings songs that expose the human condition, putting a magnifying glass to the clumsier and less proud moments. He makes it a point to keep the relationship with his fans personal, inviting and accepting any opportunity to make his audience as much a part of the performance as he is.
Cardiff is considered a pioneer in alternate venue touring, often appearing in churches, camps, prisons, basements, festivals, kitchens and even taking to the streets, bringing his fans with him.
Over the years, he has played with and opened for artists such as Glen Phillips, Lucy Kaplansky, Dan Bern, Natalia Zukerman, Andy Stochansky, Sarah Harmer, Kathleen Edwards, Blue Rodeo, Gordon Downie (Tragically Hip), Hawksley Workman, Sarah Slean, Skydiggers, 54-40 and more.
When not performing, Cardiff often offers workshops at schools, camps, festivals and churches throughout North America.
In 2012, Cardiff was nominated for a Juno Award for Roots and Traditional Album of the Year: Solo and for a Canadian Folk Music Award as Contemporary Singer of the Year.
Folk icon Gordon Lightfoot has called him "a songwriter who needs to be heard."
"When People Go" – Craig Cardiff

---
Megan Bonnell
Indie folk singer-songwriter Megan Bonnell calls herself an impressionist. Her melodies and piano compositions create a dream-like image of moments that once were. She unifies folk and pop with her catchy, yet honest songs about nature, relationships, and love. Her lyrics are sometimes dark, sometimes playful, but her voice ever captivating with its ethereal beauty.
Now based in Toronto, Bonnell grew up in rural Caledonia surrounded by forests and fields. She began teaching herself piano at only four years old, studied voice in an arts-focused secondary school, performed in musical theatre, and at the same time began creating her own compositions.
Bonnell released her EP Maps in 2011, her debut album Hunt And Chase in 2013, and her sophomore album Magnolia — including the first single "Can't Have You" — last month.
"We Are Strangers Now" – Megan Bonnell