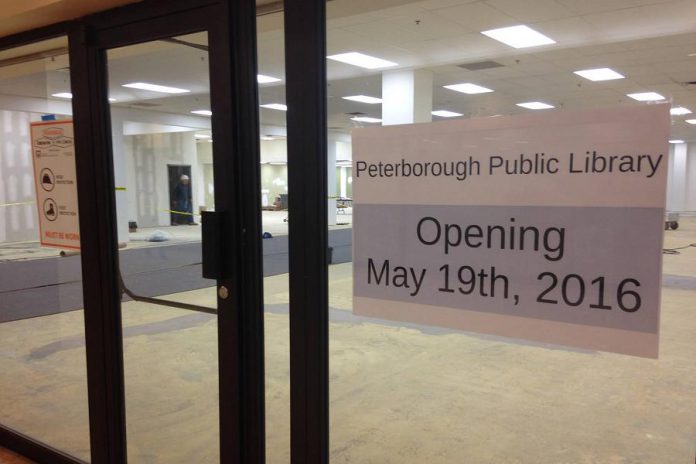 Deputy Mayor Henry Clarke and Library Board Chair Paul Stern will celebrate the re-opening of the Peterborough Public Library at its temporary location with a ribbon-cutting ceremony on Thursday, May 19, 2016.
The ceremony will take place 9:45 a.m. at the entrance to the library, located on the lower level of Peterborough Square near the Charlotte Street entrance. All are welcome to attend.
As of May 19th, the library will be open at its temporary location from 10 a.m. to 7 p.m. from Monday to Thursday, 10 a.m. to 5 p.m. on Friday and Saturday, and 2 to 5 p.m. on Sunday.
The temporary relocation of the main branch is necessary while the Alymer Street location undergoes a major renovation over the next 14 months. The renovation will make necessary maintenance improvements to the building, as well as meet the changing information needs of the community.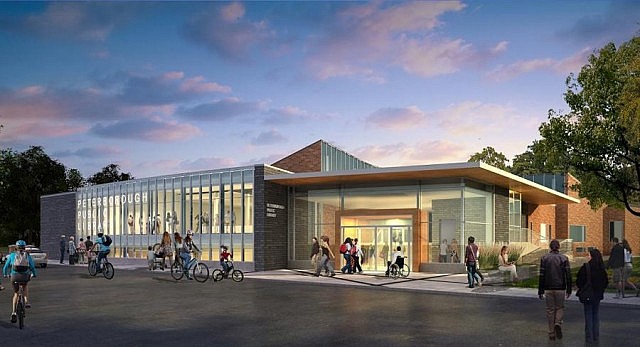 The library's entire collection has been moved to the Peterborough Square location and a majority of it will be available to patrons at all times. The remaining books will be held on site in storage but will be accessible to staff.
Some fragile local history items may be unavailable at the temporary location. Regular library programs and computer classes will not be available at the temporary location.
Details and updates about the renovation are available on the library website at www.peterborough.library.on.ca or the renovation site at pplmoves.blogspot.ca.