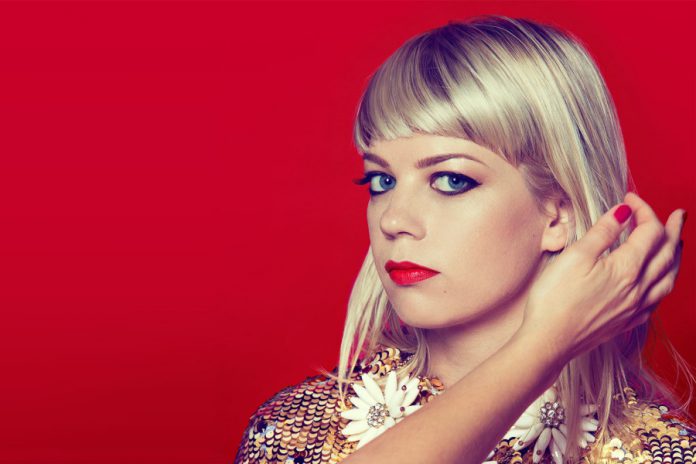 July is a fine time for music in Peterborough and the Kawarthas. I've been busy touring and I'm finally am off stage, out of the van, and not asleep. I'm a week late, but I now present to you the "better-late-than-never edition" of my monthly live music column. I'm only scratching the surface of the music happening in the area but I like to feature an eclectic range of events, so here we go.
---
Lakefield Jazz, Art & Craft Festival on the River on July 9
On Saturday, July 9th you will definitely want to hit the Lakefield Jazz, Art & Craft Festival on the River — a long title because it's full of great stuff.
An eclectic mix of jazz will be featured among all of the art, from gypsy jazz, to big band, to something rooted more in folk/rock.
Music is all day, from 11 a.m. to 11 p.m. There will also be great art, and food and beverages for sale.
Tickets are only $5. The festival happens at Isabel Morris Park (20 Concession St., Lakefield)
Artists include Ron Marenger Band,Blackburn, Jane Bunnett Cuban Rhapsody, and more. Blackburn will also be playing at Holiday Inn's Riverside Grill and Gazebo on Friday, July 15th at 6 p.m.
Blackburn at Beaches International Jazz Festival 2010

Jane Bunnett and Maqueque: Tormenta

---
Sean Conway at The Pig's Ear in Peterborough on July 9
Meanwhile in Peterborough you can go check out Sean Conway at The Pig's Ear Tavern (144 Brock St., Peterborough, 705-745-7255) on July 9th.
Conway's music drifts between a few genres and always make for a great night out. Rock/new wave/country combine for something brand new. The show begins at 10 p.m. and is $3 at the door.
Sean Conway at Gilmour Street Music Hall – The Blue Acre

---
Al Black and the Steady Trio at Elmirst's Resort in Keene on July 12
Every Tuesday in the summer there is music at Elmhirst's Resort (1045 Settlers Line, Keene, 705-295-4591 or 800-461-1940).
On Tuesday, July 12th you can catch the always imitable Al Black and the Steady Trio. Blues, roots, and beyond.
The shows begin at 7:30 p.m. in July and 7 p.m. in August, and finish up around sunset.
It's in the running for most beautiful stage in the area, as it sits on the boardwalk just steps from Rice Lake.
"She's Winning" – Al Black and the Steady Band

---
Hey Rosetta! at Peterborough Musicfest on July 13
One of Canada's great up-and-coming rock bands comes to Peterborough Musicfest at Del Crary Park on Wednesday, July 13th.
Hey Rosetta! from St. John's, Newfoundland will bring their infectious and layered form of rock. It's not necessarily your dad's rock music, but I bet he'll like it.
As always at Musicfest, admission is free.
"Young Glass" – Hey Rosetta!

---
Max Mouse and the Gorillas at the Red Dog in Peterborough on July 16
It will be a rock and roll reunion on Saturday, July 16th at The Historic Red Dog Tavern (189 Hunter St. W, Peterborough, 705-750-1710) with Peterborough-area legends Max Mouse and the Gorillas returning to the stage.
The band features Cris Cuddy, Buzz Thompson, JP Hovercraft, Jim Leslie and special guest Clifford Maynes.
Opening the show is another icon of Peteborough music, Joe Hall and Friends.
Tickets are $10 and $15 for couples. Doors at 7 p.m. and show starts around 8 p.m.
"Steppin' Out" – Max Mouse and the Gorillas

---
Basia Bulat at the Gordon Best in Peterborough on July 20
The always awesome folk/pop/eclectic artist Basia Bulat plays the Gordon Best Theatre (216 Hunter St. W., Peterborough, 705-876-8884) on Wednesday, July 20th.
The Canadian songstress has received much acclaim for her latest record, Good Advice. She writes and performs great tunes that have some pop to them but also sharp depth.
Peterborough's own Evangeline Gentle opens up the show.
Presented by the Peterborough Folk Festival, tickets are $25 (plus service charge). Doors open at 7 p.m. with music starting at 8 p.m.
"Infamous" – Basia Bulat

"River Road" by Evangeline Gentle featuring Kate Gentle

---
Rob Phillips and Marsala Lukianchuk at Peterborough Square on July 22
Peterborough's DBIA presents its "Live and Local Lunch" series in the courtyard of Peterborough Square in downtown Peterborough every Friday in the summer from noon to 1 p.m.
On Friday, July 22nd, Rob Phillips, one of Peterborough's great piano players, teams up with the singing talent of Marsala Lukianchuk to bring jazz standards and more to your lunch hour.
"Ain't Misbehavin'" – Rob Phillips with Michael Bell

---
DREA at The Garnet in Peterborough on July 28
It'll be fun on Thursday, July 28th at The Garnet (231 Hunter St. W., Peterborough, 705-874-0107). It's always fun when a former Peterborough musician comes back to play a show.
Now based in the Yukon, DREA returns with her full voice and songs that go from clever to heartbreaking, with melodies that sound hand-made and genuine.
The show begins at 9 p.m. and tickets will be available at the door.
"Hearts Parts" – Drea and The Naysayers

---
Gord Magee and The Blue Sky Fliers at Lindsay's Victoria Park on July 31
Enjoy a concert in Lindsay's Victoria Park (210 Kent St. W., Lindsay) as part of the Concerts in the Park series.
There will be toe-tapping, knee slapping music on Sunday, July 31st at 2 p.m. when Gord Magee and The Blue Sky Fliers will perform.
Magee has toured the world with tenor John McDermott and many others, and his band is made up of virtuosic guitar, percussion, and sax players.
The show is absolutely free and perfect for a Sunday family outing.