Home
Authors
Articles by Josh Fewings
Folk Under The Clock brings the folk singer-songwriter, along with Karen Savoca and Pete Heitzman, to Peterborough's Market Hall on January 21.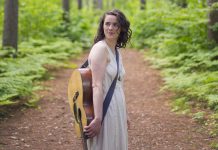 Featuring Washboard Hank, Steve Holt and Howard Baer, Tara Williamson, MonkeyJunk, Cris Cuddy, Garnet Rogers, Daniela Nardi, Rose-Erin Stokes, and more.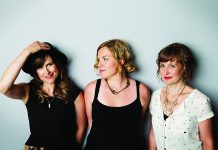 Featuring In From The Cold, A Cozy Christmas, Good Lovelies, The Peterborough Singers, The Kents, Greyson Gritt and Caroline Cox, The Rocket Revue, and more.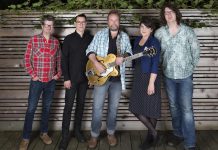 Featuring Sass Jordan, Penderecki String Quartet, My Son The Hurricane, Kruger Brothers, Rick Young benefit concert, The Wilkinsons, Jeremy Fisher, and Skydiggers.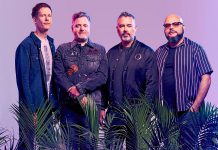 Featuring Lacey Hill, Chloe Charles, Peter Katz, Blackie and the Rodeo Kings, Elliott Brood, Barenaked Ladies, Johannes Linstead, and more.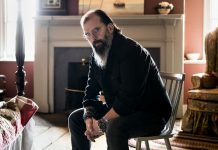 Featuring Mary-Kate Edwards, Nick Ferrio, Voodoo Glow Skulls, Steve Earle, Cultivate Festival, Bruce Cockburn, The Marigolds, and more.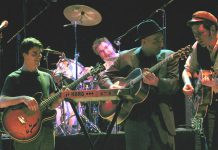 Featuring Hootenanny on Hunter Street, The Sheepdogs, Buffy Sainte-Marie, Peterborough Folk Festival, Rheostatics, and more.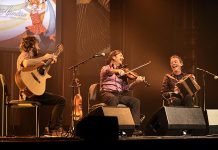 Featuring Kim Mitchell, Reid Jamieson, Pays d'en Haut, 3TiR, Birthday Boys, Laura Merrimen, Jon Epworth, and more.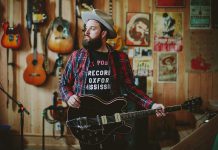 Featuring Tarantuela, Country Wild Music Festival, Tuned Up Tuesdays at Elmhirst's Resort, David Essig, Leeroy Stagger, Downchild Blues, Les Stroud, & more.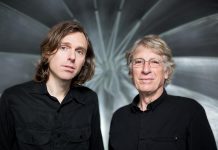 Featuring Civil Wray, Joel and Bill Plaskett and Mayhemingways, The Northern Pikes, Peterborough LIVE, Ian Foster, Mairi Rankin, Country Wild Music Festival, and more.