Home
Authors
Articles by Josh Fewings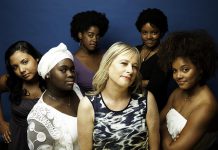 Featuring Fred Eaglesmith and Tif Ginn, Lemon Bucket Orkestra, Kate Suhr, Tokyo Police Club, Jackson Delta, Ron Sexsmith, Jane Bunnett and Maqueque, and more.
Featuring Peterborough's Winter Folk Festival, Digawolf, The Three Martinis, Bahamas, Megan Bonnell, The Sadies, Rick Fines, and Fred Penner.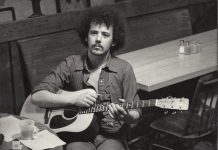 Featuring TakeFive Ensemble, Lee Harvey Osmond, Blue Valentine tribute to Willie P. Bennett, Matt Mays, Whitehorse, Russell deCarle, and more.
Featuring Mudmen, OKAN, Arrogant Worms, Sandro Perri, Harry Manx with Steve Marriner, and Lotus Wight.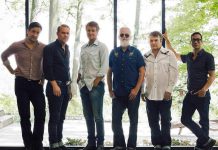 Featuring Jennifer Castle, Hurly Burly, In From the Cold, Warming Room Christmas Concert, The Good Lovelies, Blue Rodeo, Mokomokai, and more.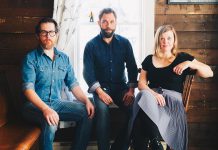 Featuring Lonesome Ace Stringband, Charles Spearin and Tamara Williamson, Broken Harmony, Rachel Beck, Irish Mythen, The Once, Jimmy Bowskill, and more.
Canada's preeminent musical couple bring Moon vs. Sun to Showplace in Peterborough on October 23rd.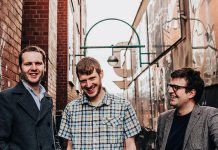 Featuring Choir! Choir! Choir!, Steve Hill, The Music of ABBA fundraiser, The Young'uns, Rick Fines, Moon vs. Sun, Oysters 3, and more.
Featuring Fin De Fiesta Flamenco, Creekside Music Festival, Dewey Via, Kira Sheppard and Jake and Ilia Nicoll, Petunia, Lindsay Barr, Amanda Rheaume, Union City, and more.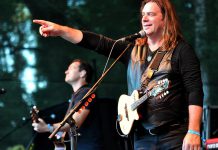 Featuring Daniel Romano, Matt Mays, Alan Doyle, Kim Doolittle, Hootenanny on Hunter Street, Peterborough Folk Festival, Greenbridge Celtic Folk Fest, and more.