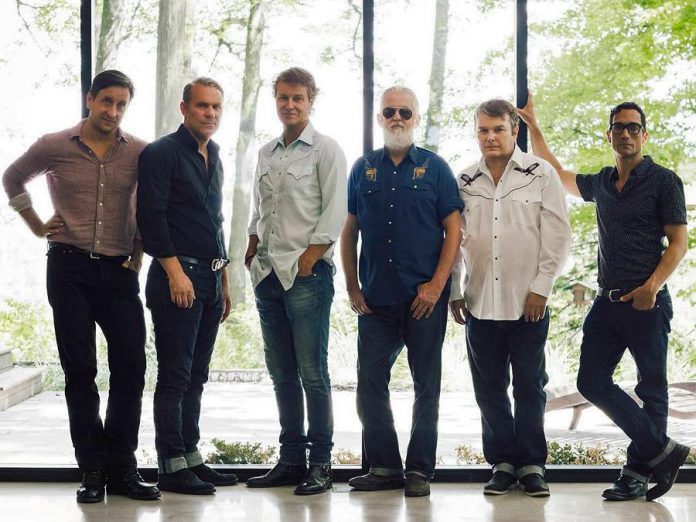 December is typically a happening music month. It is of course filled with holiday-themed concerts and performances, but great local and touring acts also bring their regular, non-festive show to the area. Here is an eclectic mix of interesting shows coming up in Peterborough and the Kawarthas, both holiday-tinged and otherwise.
Remember, these are just a few of the upcoming live music events — you can find more in the Concerts & Live Music section of our website and in our weekly nightlifeNOW column.
---
Jennifer Castle at The Red Dog in Peterborough on December 1
This is a great way to start up the month: the Peterborough Folk Festival presents Jennifer Castle at The Historic Red Dog Tavern (189 Hunter St. W, Peterborough, 705-750-1710) on Saturday, December 1st.
Castle brings her unique flavour of indie to town, having had critical acclaim heaped on her studio albums. Her music is smart, witty, catchy, and has a sound that is all hers.
Tickets are $15 in advance and are available online at ticketscene.ca
Doors open at 8 p.m. and the show begins at 10 p.m.
VIDEO: "Texas" by Jennifer Castle

Hurly Burly Early Music Ensemble at St. John's Anglican Church in Peterborough on December 2
There are old-timey Christmas concerts, and then there are really old-timey Christmas concerts. The latter will be on display on Sunday, December 2nd when the Hurly Burly Early Music Ensemble presents "Rejoice and Be Merry:an English Christmas" at St. John's Anglican Church (99 Brock St., Peterborough).
Hurly Burly is a vocal and instrumental group performing medieval and renaissance music with period instruments. Active members are Kathleen Adamson (voice and violin), Kathy Axcell (voice and flute), Karina Bates (voice, recorders, rebec), Roy Hagman (voice, vielle, citole, lute-guitar, pipes), Tanah Haney (voice, harp, recorders), Cindy Ellen Morgan (voice, dulcimer, harp), and Leigh Symonds (voice and flute).
This show will trace the celebration of Christmas in England, from the earliest known manuscripts through to the early modern period.
Settle in and enjoy this one. Tickets are $10 and the show begins at 2:30 p.m.
VIDEO: Hurly Burly Christmas Concert

In From the Cold at the Market Hall in Peterborough on December 7 and 8
In From the Cold is a seasonal tradition beloved by Peterborough and area audiences. Two performances of the concert, which raises funds for the YES Shelter for Youth and Families, take place on Friday, December 7th and Saturday, December 8th at Market Hall Performing Arts Centre (140 Charlotte St., Peterborough, 705-749-1146).
With performers including Carried Away, The Convivio Chorus, Curtis Dreidger, Michael Ketemer, and Tanah Haney, the concert features Celtic and contemporary carols as well as seasonal favourites.
In From the Cold will warm your heart and put you in the Christmas spirit while raising money for vulnerable youth and families in Peterborough. Tickets are $20 ($15 students/children) and include all fees. You can get tickets at the Market Hall Box Office or online at markethall.org.
VIDEO: In From The Cold

Donegal Fiddlers Orchestra at the Norwood Town Hall on December 8
Here's your chance to dance, socialize and listen to some great fiddle tunes with The Donegal Fiddlers Orchestras on Saturday, December 8th at the Norwood Town Hall (2357 County Road 45, Norwood).
The Donegal Fiddlers Orchestra began in 2002 when a group of Norwood-area musicians with a passion for traditional old time music coalesced to form a fiddle orchestra. Over time, the fiddlers added vocalists and rhythm and harmony sections. The orchestra's repertoire also expanded to include Scottish and Irish jigs and reels, Cape Breton Celtic tunes, big band, and country dance tunes and music for pattern dances.
The December 8th show features special guest Don Cameron from Peterborough on piano, who will be leading a Christmas sing-along. There will be a finger food potluck lunch as well.
Tickets are only $5 and the evening runs from 7 to 10 p.m. Contact jayg_sherwin@yahoo.ca for more information.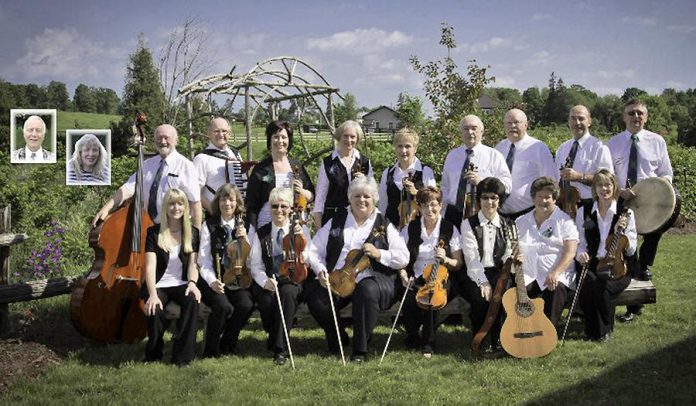 Warming Room Christmas Concert at The Venue in Peterborough on December 13
Another great charity Christmas show takes place on Thursday, December 13th when the fourth annual Warming Room Christmas Concert hits The Venue (286 George St. N., Peterborough, 705-876-0008).
Artists for the performance include the trio of Melissa Payne, Kate Suhr, and Kate Brioux, along with Paper Shakers.
Tickets are pay what you can, with all proceeds are going to Warming Room Community Ministries, an organization that provides shelter for the homeless and daily meals for those affected by food insecurity.
Doors open at 7 p.m. with the concert starting at 7:30 p.m. Note this is an age-of-majority event.
VIDEO: "A Life That's Good" by Kate Suhr with Kate Brioux

VIDEO: "September Skies" – Melissa Payne

The Good Lovelies at Trinity United Church in Cobourg on December 16
The Good Lovelies (Kerri Ough, Sue Passmore, and Caroline Brooks) initially formed as a trio to perform Christmas and holiday songs many years ago in the Port Hope area. Of course, since then they have continued on to a great career so far with several studio albums, and successful tour after successful tour all across the world.
The group brings their Christmas 2018 tour to Passmore's hometown of Cobourg on Sunday, December 16th at Trinity United Church (284 Division St, Cobourg). This will be a Christmas concert full of charm, great harmonies, and an excellent vibe.
Tickets are $37 and are available at ticketscene.ca. This show will sell out, so get your tickets now.
Doors open at 6:30 p.m. and the show begins at 7:30 p.m.
VIDEO: "Mele Kalikimaka" (Hawaiian Christmas Song) – The Good Lovelies

Solstice Ceildh and Contra Dance Party at the Old Church Theatre in Trenton on December 21
Celebrate the coming of the winter solstice on Fruday, December 21st with a Solstice Ceildh and Contra Dance Party at the Old Church Theatre (940 Bonisteel Rd., Trenton).
Saskia Tomkins, Steafan Hannnigan, and Martha Cooper will be performing Celtic music and call dances, ceildh-style, to go with the music.
Go for the great music and learn how to contra dance! No experience or partner is necessary to participate.
Tickets are $21 and are available online at universe.com. The party runs from 7:30 to 9:30 p.m.
VIDEO: Steafan Hannigan and Saskia Tomkins

Blue Rodeo at the Peterborough Memorial Centre on December 28
Legendary Canadian rock/country crossover band Blue Rodeo returns to Peterborough on Friday, December 28th at the Memorial Centre (151 Lansdowne St. W., Peterborough) for a fundraiser supporting local health care across Peterborough City and County.
The band is known for hits like "Lost Together", "Try", and "Hasn't Hit Me Yet," among many others. Blue Rodeo has won numerous Junos, been awarded the Governor General's Award, and has released many very successful studio albums.
Tickets are $42.50 to $75 (plus tax and service charges) and a portion of ticket sales will go to GPHSF, Your Family Health Team Foundation.
Tickets are available online at tickets.memorialcentre.ca.
The show will begin at 7 p.m.. Don't miss out on tickets! Also … there is a chance that Bailieboro's own Jimmy Bowskill will be a part of the band for this one.
VIDEO: "I Can't Hide This Anymore" – Blue Rodeo

VIDEO: "Hasn't Hit Me Yet" – Blue Rodeo

Mokomokai at the Red Dog in Peterborough on December 31
It will be a heavy metal New Year's Eve at The Historic Red Dog Tavern (189 Hunter St. W, Peterborough, 705-750-1710) on Monday, December 31st as local vintage metal favourites Mokomokai celebrate the ringing in of 2019.
The band will also be celebrating the release of their second full-length album Shores of the Sun. These guys are old-school metal: mostly clean vocals, heavy riffs, and an unmistakable sound.
Opening the show will be Peterborough's Living Dead Girl.
Tickets are $15, available at the door or in advance at ticketscene.ca.
VIDEO: "Poison Whiptail" – Mokomokai