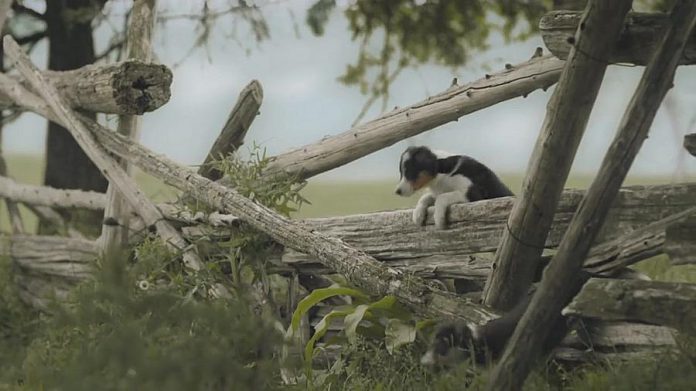 Last year, we reported that Red Urban, an award-winning advertising agency in Toronto, had completed a commercial for carmaker Subaru filmed at two farms in the Kawarthas area: Harley Farms in Peterborough County and Shropshire Hills Farm in Northumberland County.
Called "Sheepdog Buddy", the 60-second commercial featured an injured border collie who alerts his owner when a flock of sheep escapes through a fence. The farmer carries the sheepdog into a 2016 Subaru Forester and uses the SUV to herd the sheep — satisfying the injured border collie's need to do his job.
Subaru has now released the next video in the series, called "Slowpoke", to promote the 2017 Forester. Watch it below.
---
2017 Subaru Forester – Slowpoke | Subaru Canada
---
In this video, the border collie star of last year's "Sheepdog Buddy" now has a litter of pups.
The sheepdog family is out in the fields when the dinner bell rings, and they all race together towards the farmhouse — except for one pup who has some trouble and gets left behind.
The farmer retrieves the straggler in a 2017 Forester and then overtakes the other dogs, so the underdog pup gets his dinner first.
For more information, and to watch the original "Sheepdog Buddy" commercial, read our story from last year.