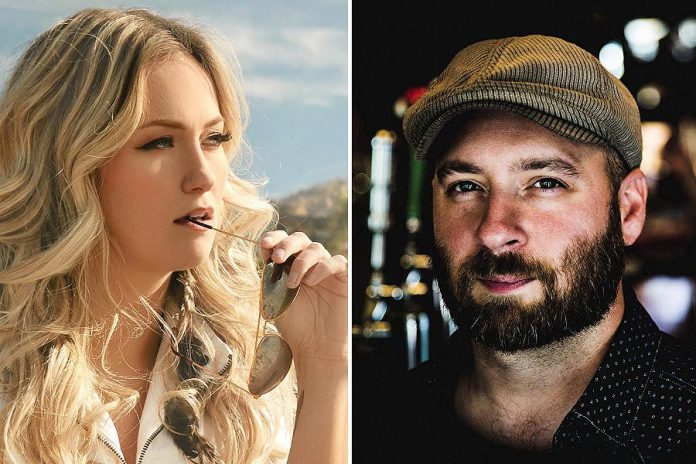 Don't mess with a good thing, they said, and Peterborough Musicfest's organizers heard them loud and clear.
Back on July 16th, the free summer concert series presented a double shot of country music acts, welcoming headliner Cold Creek County with opener The Reklaws.
Del Crary Park was jammed as country music fans showed their typical over-the-top loyalty to the genre.
Now, less than three weeks on, that winning script will be repeated on Wednesday, August 3rd at 8 p.m., as Musicfest welcomes rising country music star and Bowmanville native Meghan Patrick with Peterborough's MacArthur Clark opening.
"I was drawn to playing guitar so I could start writing music to go along with the words I was writing … I wanted to be self-sufficient as a creative artist," says Patrick on her website at www.meghanpatrickmusic.com.
Before striking out as a solo act, Patrick, 29, was lead singer for The Stone Sparrows, a roots music band that enjoyed some success, releasing an EP and a full-length album.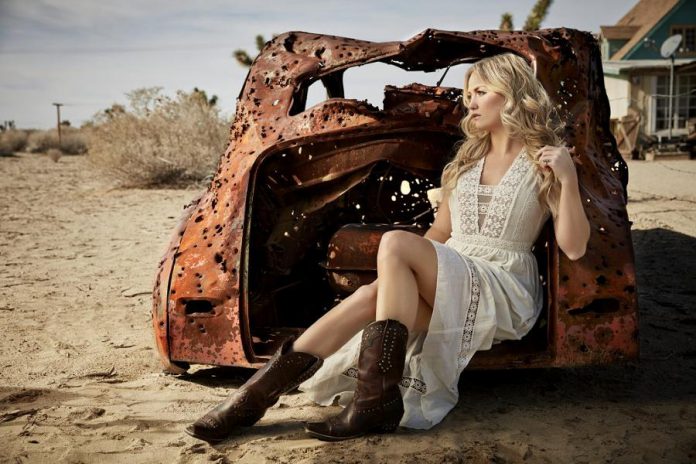 After its second appearance at the Boots and Hearts Music Festival in 2013, The Stone Sparrows disbanded amicably, band members going their separate ways. For Patrick, that cleared the road for her to pursue her music full-time.
Having signed a recording contract with Warner Music Canada and inking a publishing deal with Olé Nashville, Patrick took to the road, working at a number of recording studios in Canada and the United States, including a stop in Nashville. That brought her in contact with a number of top producers, among them Justin Niebank (Vince Gill, LeAnn Rimes).
---
"Bow Chicka Wow Wow" – Meghan Patrick
"Grace & Grit" – Meghan Patrick
---
The fruits of that labour were fully realized just this past April with the release of her debut album, Grace & Grit. Among its 13 tracks is the album's first single, "Bow Chicka Wow Wow", which Patrick co-wrote with Chad Kroeger of Nickelback fame. He's just one of a number of songwriters who worked with Patrick — the list also including Chantal Kreviazuk, Gord Bamford and Grammy Award-nominated Rodney Clawson.
"I have to feel connected to the music, especially when I am playing live," says Patrick of the autobiographical and personal feel of her songs.
"The emotions I write about are real and audiences know when you are being true to yourself. Performing my own music and forming a bond with my audience is what I do this for. And that's the most enjoyable thing in the world."
Equally adept at playing acoustic guitar, electric guitar or banjo, Patrick will return to the Boots and Hearts Music Festival immediately after her Musicfest gig — this time as a solo act with a second single, the album's title track, having been released as a follow-up to "Bow Chicka Wow Wow".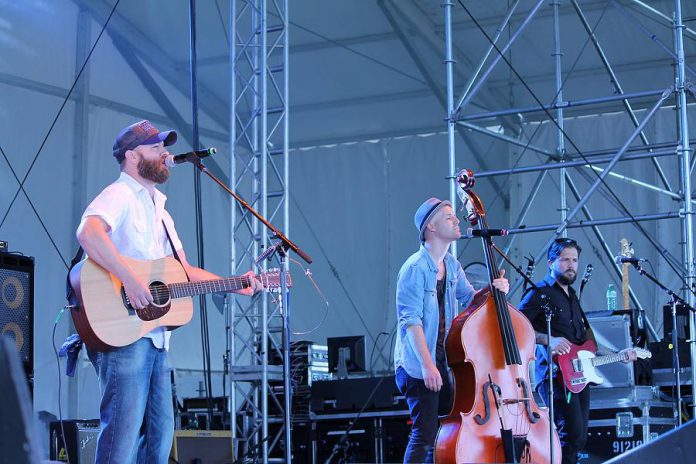 Meanwhile, for opening act MacArthur Clark, Musicfest serves up some home cooking.
Founded by frontman Travis Berlenbach, the Peterborough-based band brings a traditional country music sound mingled with R&B and gospel.
After years performing with a number of artists such as Three Days Grace, Thousand Foot Krutch and USS, Berlenbach took a leap of faith and struck out on his own. MacArthur Clark is the result of that effort.
After its Musicfest debut on Wednesday, MacArthur Clark will be returning to the Boots and Hearts Music Festival after having debuted there last year.
---
"Goin' Gone" – MacArthur Clark
---
Peterborough Musicfest is presenting 19 free-admission concerts during its milestone 30th anniversary season, each staged Wednesday and Saturday nights.
Overseen by general manager Tracey Randall and staff, a board of directors, and numerous volunteers, Peterborough Musicfest's stated mission is to "provide diverse, affordable live music to enrich cultural and economic prosperity in our community."
For more information on this concert and/or the 2016 season, visit www.ptbomusicfest.ca or phone the Peterborough Musicfest office at 705-755-1111.
---