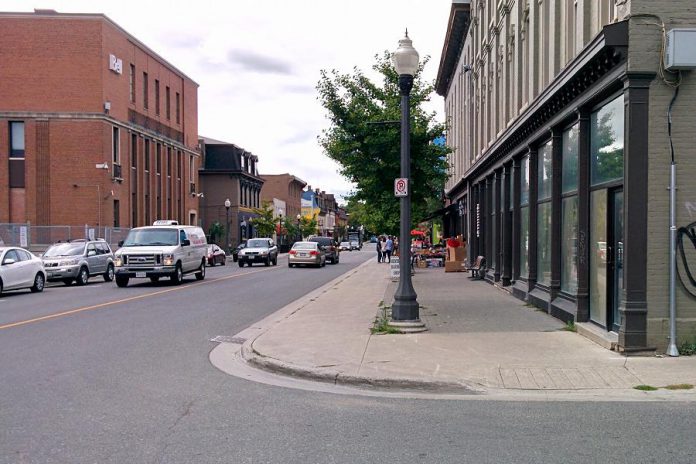 With nine widely published books to her credit, author Michelle Berry has always had one basic goal: entice readers to turn the page to see what's next.
Now the Peterborough resident is turning the page on the story of her life as she prepares to open her own bookstore in the city's downtown core.
Set to open in early November, Berry's bookstore — to be appropriately named Hunter Street Books — will inhabit newly renovated space at 164 Hunter Street West (Unit 3), adjacent to Henry's Barber Shop. It heralds the first return of an independent bookstore to downtown Peterborough since Titles closed in 2012.
"My entire life I've dreamed of having a bookstore — even just having a job in a bookstore," Berry says. "I think most writers love being surrounded by books."
"I was driving by this place on Hunter Street and saw that it was for lease. It's a perfect location. It's in the café district. Any night of the week there are so many people at the tables outside, and you can see it from George Street. I talked to the landlord, got the location, and it's just been a whirlwind since then. Now I'm incorporating and banking and bookkeeping and ordering books. It's a steep learning curve."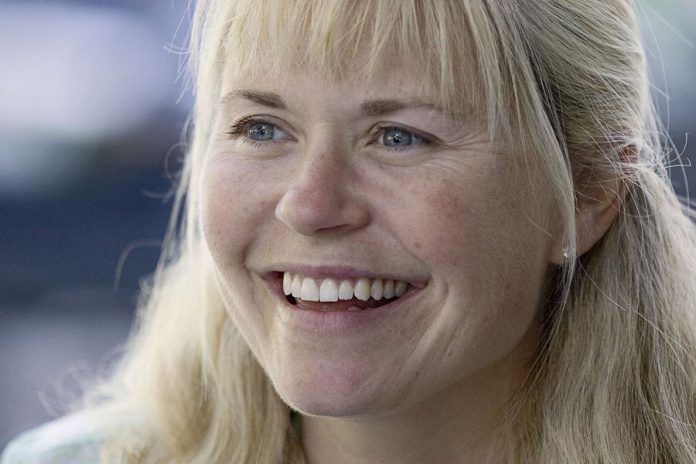 Born in California and raised in Victoria, B.C., Berry was living in Toronto with her husband and two small children when they built a small cottage on a Stoney Lake island owned by her in-laws. It was there that a newspaper ad for a house for sale in Peterborough caught their eye. They checked it out, purchased it and — come this November — have called the city home for 13 years.
Meanwhile, Berry never stopped writing. She is the author of seven books of fiction, the latest being Interference (2014), as well as two collections of short stories. In September 2017, her newest book, The Prisoner and The Chaplain, will be released.
As the calendar pages flip towards that milestone, the bookstore venture promises to keep her very busy.
"Hunter Street Books will be like Titles, but will have a little more of a writer's vibe," says Berry.
"I've published nine books. I've gone to many literary festivals and events across Canada for 20 years. I have this group of people who will come in and give readings and do signings. There are a lot of second-hand bookstores in Peterborough, but a lot of them are going out business. I'm going to fill a niche with lecture series and readings."
To those who would point to Titles' closure as a warning sign that this venture is risky at best, Berry has a quick answer.
"It closed because the owners were retiring," she says. "It had nothing to with sales. It actually made money all the way to the end."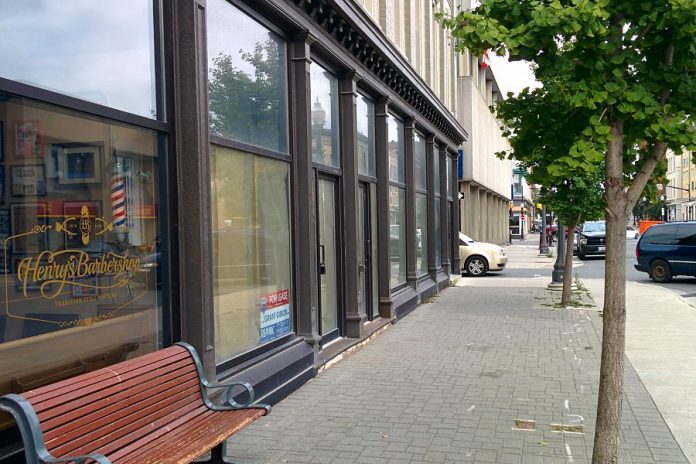 Berry has been overwhelmed by the early buzz surrounding her bookstore's opening.
"I've been in tears several times this week, getting emails out of the blue from people saying they'll come work for me for free. It's been amazing."
"Publishers Weekly has already picked it up. It's on their website. People are saying Peterborough needs this."
Looking ahead, Berry says there's room in Peterborough for Chapters and an independent bookstore such as hers to co-exist.
"Chapters is huge. It's daunting, but it's a different experience," she assesses. "The independent bookseller can't stock as many books. They don't have the money; they don't have the power behind them. But because Chapters is branching off into more toys and cards and soap and candles and scarves and things like that, we need a more personal touch."
By personal touch, Berry means customer service.
"Someone can come up to me at the counter and I will probably know the book they're talking about and will immediately order it," she explores. "I'm going to have a web store where you can order online. It's like the difference between having a Bannerman's clothing store and a Winners. There's a need for both."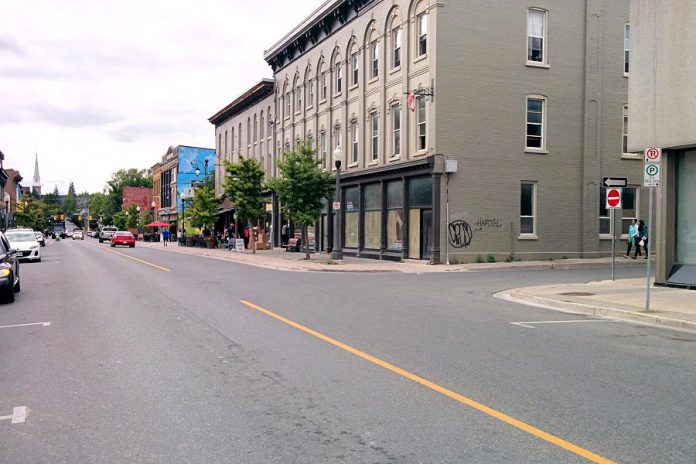 With a firm belief that "holding a book in your hands is a special thing," Berry also isn't concerned over the advent and popularity of ebooks in terms of their impact on her enterprise.
"I've been reading all kinds of articles about ebook sales being down and print book sales being up," she says.
"Our generation was so saturated with so much media so quickly, we sometimes need that break that takes us back to our childhood and our teenage years. I read ebooks; I go on holiday and I take my iPad with me. But I also love to hold a book in my hands. I think this is coming back."
Still, Berry is fully aware of the risk involved in investing both time and money in one's own business.
"I'm terrified that something big will happen in the world and everything will go under," she says. "But if you don't take chances, you can't have anything exciting happen to you."
"I'm optimistic during the day. It's nighttime when I'm a total pessimist. I'm up at two in the morning, staring at the ceiling and thinking, 'What have I done?' I'm putting a lot of money into opening it, so I hope to make that back and just keep it going."
In the meantime, Berry is excited for next fall's release of The Prisoner and The Chaplain. She says the storyline centres about a prisoner and a chaplain sitting in a room on death row and talking over the course of 12 hours.
"They discuss how the prisoner got there and the chaplain gives us a bit of his story," she says.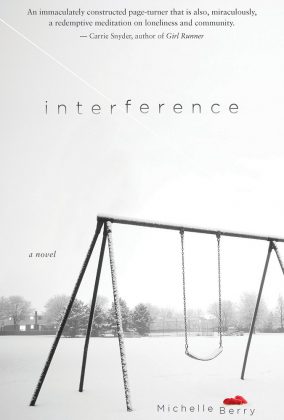 "It's basically about guilt. It's about the fact that the prisoner and the chaplain are both guilty on their own … or are they not guilty? It's a departure book for me. Most of my novels are sort of dysfunctional family dramas that have a lot of black humour in them. This one is fast-paced but also slow because each chapter is an hour."
And then there is Berry's teaching of aspiring writers at the post-secondary level. She's clearly passionate about passing on her knowledge and advice to those who dream of one day being published.
"Stick to it and read a lot of the kind of work you want to write," she advises.
"So many of my students come in and say 'Oh, I don't really read books.' I read about three novels a week. Learn from what you're reading about structure and rhythm and character development. And don't give up. Keep pushing and believe in yourself."
As for her own professional success, Berry remains in pinch-me mode.
"A lot of being published is just blind luck," she says.
"I think I have a different voice in writing, so I was noticed right at the beginning. It feels to me that it has been a slow process, but I'm 48 years old and I have nine books. That's pretty good."
As for why she became a writer in the first place — and why she will soon own a bookstore — Berry has her own theories.
"I've moved a lot. I think that's why I'm a writer. I moved a lot when I was a kid too. My dad was an English professor, so as he was doing his degrees and moving onto other things, we kept moving. If you look at a lot of Canadian writers, they have moved a lot in their lives. I think that's how you become a writer. You're reinventing people in your head. You've got your little imaginary friends everywhere you go before you make real ones."
"I think it's also given me the courage to take this leap."