Before I was born, my father was a traveller. He still is, but it can be hard to spend weeks trekking through Southeast Asia when you have a ten-year-old son and a fourteen-year-old daughter at home.
He would tell me stories of the places he went and the people he met, and a constant of these stories seemed to be music. He would tell me how music was a universal language, and I believed him, but I had yet to see it with my own eyes.
In August 2016, I spent two weeks in Uganda volunteering with The Sonia Nabeta Foundation, an organization started by Vivian Nabeta a little while after her younger sister Sonia died of hypoglycemic shock. Sonia had been diabetic for sixteen years, but the challenges there are great and the lack of proper medical treatment caused her hypoglycemia to be fatal.
Last October, my little brother was diagnosed with Type-1 diabetes so we understand the challenges all too well. When my dad learned about this foundation, he was determined that we go to help share the stories of life in Uganda for people struggling to manage this condition.
A week before I left for my two-week trip to Uganda, I bought a purple ukulele. It was nothing special and it was far from high quality, but in that week before I left, I played through the night on the bathroom floor until my fingers were red and raw. After nine days of practice, I flew from Toronto to Entebbe — twenty-something hours worth of flying and travelling but the first thing out of my suitcase and into my hands, despite the lengthy travel, was my ukulele.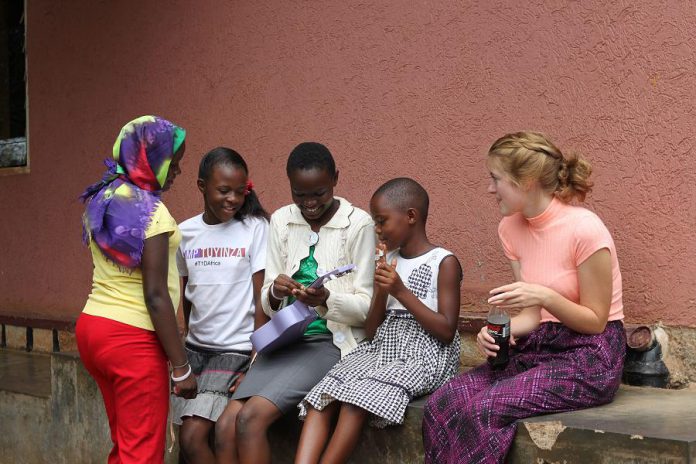 The first week of the trip was spent in the north of Uganda in around the city of Gulu, meeting families and children in their homes, seeing how they live while my father asked them about their challenges and their hopes. As a journalist, he plans to share their stories with others.
The last week of our trip was spent volunteering at a camp for 50 children living with Type-1 Diabetes. Every day of this three-day camp, my father and I walked down the painfully steep hill from our hotel and into the boarding school where Camp Tuyinza (meaning "We can do this!") was held.
I would find a spot to sit and start absently strumming on the ukulele, but I found that Little Michelle, an eight-year-old girl that we had met the week prior up north, latched onto me on the last day of camp. Michelle was equally attracted to my ukulele as she was to my hair. I taught her to play the single string C chord, which she then played for hours on end, until she was distracted by my hair.
I also met Hamidah, a girl of my age, who asked me to play the instrumental music so she could sing. I didn't know the song she wanted me to play, but when I played the most standard ukulele chord progression for her, she was more than happy to sing along.

So, after 14 years of my father telling me that you don't need to speak the same language as someone else for music to mean the same things to you both, I finally understood what he meant. The music drew me close to my new friends in Uganda and throughout our time there, we learned about their lives and the struggles they face because of Type-1 Diabetes. We learned that, despite the fact that we live half a world away, we're very much the same.
For my father and I, this experience wouldn't have been possible without the support of many friends and family members from all over the place. We especially want to thank The Norwood Lion's Club and the Norwood Legion for their generosity, as well as The Village of Humber Heights in Etobicoke for their fundraising efforts.
We learned so much and we hope to make a difference by spreading awareness and understanding about Type-1 Diabetes, not just in Africa, but everywhere.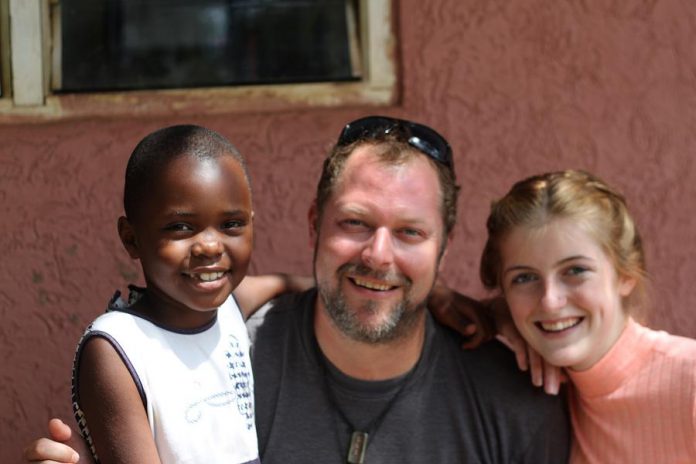 Abigayle's father Kristian has also written about his experiences in Uganda. You can read his story at Beyond Type 1, a supportive online community for those living with Type 1 diabetes.