American television network NBC is developing a haunted house procedural drama series based on a short story by Peterborough writer Ian Rogers.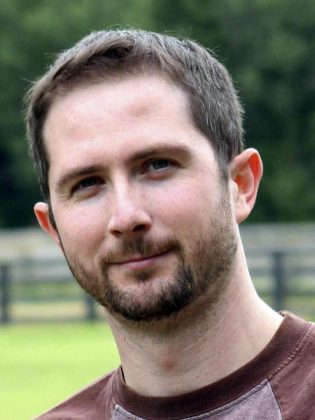 The Eight is based on Rogers' "The House on Ashley Avenue" and will be written by Jason Pagan and Andrew Deutschman, writers on the fifth Paranormal Activity movie.
The series is set in a large insurance company that has a secret "High Risk Claims Department" specializing in insuring haunted houses. After the company's founder dies, the department finds itself in a urgent race to find "The Eight" — a mysterious group of haunted properties hidden across North America that are connected by a terrifying and powerful force. (In Rogers' original story, one of The Eight is a fictional house on Ashley Avenue in Toronto's Rosedale neighbourhood).
Pagan and Deutschman are also executive producing the series, along with Vertigo Entertainment, whose credits include include the A&E series Bates Motel and The Grudge horror movie franchise. Universal Cable Productions is the studio.
"The House on Ashley Avenue" originally appeared in Rogers' debut collection of fiction Every House Is Haunted in 2012. In 2014, Universal Cable Productions and producer Ray Lee of Vertigo Entertainment optioned the television rights to the story after it was reprinted in Ellen Datlow's The Best Horror of the Year, Volume 5.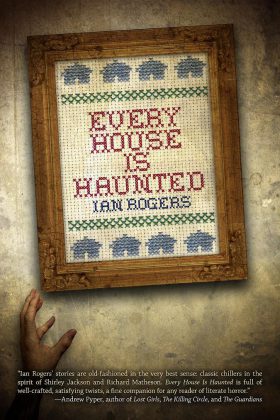 Roy Lee is known for producing horror films including The Ring, The Grudge, The Departed, Bates Motel, The Woman in Black, and more.
Rogers, who has signed on as a consultant for the show, tells kawarthaNOW he will be getting a co-producer credit and will also be writing an episode of the series.
"This is the first haunted house story I ever wrote," Rogers says on his website. "I wanted to do something a bit different with it, so I decided to make my paranormal investigators (a man and woman who are as different from Mulder and Scully as I could make them) employees of a shadowy organization whoses motives are a bit nebulous to say the least. Are they the good guys or the bad guys? Is the house really evil or is it just … haunted?"
Details about when the series will be broadcast are not yet available.
You can read an excerpt from "The House on Ashley Avenue" on kawarthaNOW.