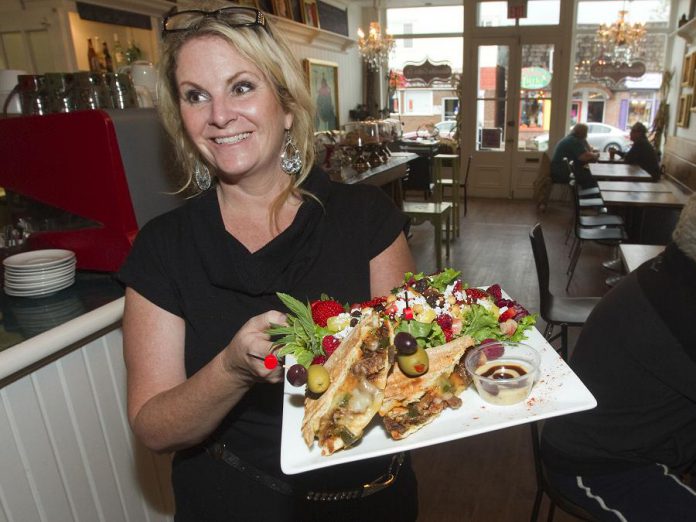 "I've learned that people will forget what you said, people will forget what you did, but people will never forget how you made them feel." — Maya Angelou
Whether you agree with Maya Angelou's oft-quoted take on the end result of positive human interaction, evidence shows it takes as little as seven seconds to make a first impression. And when it comes to customer service in the age of social media, first impressions can have immediate and lasting benefits (or consequences) for your business.
Brenda Wood knows full well the huge role a positive first impression — and what follows — makes in ensuring a memorable experience for both residents and visitors. Brenda is executive director of Peterborough-based Regional Tourism Organization 8 (RTO8), a not-for-profit entity funded by the Ministry of Tourism, Culture & Sport whose purpose is to support a competitive and sustainable tourism industry, attract visitors, generate economic activity, and create jobs within the region that encompasses Kawartha Lakes, Peterborough and the Kawarthas, and Northumberland County.
As such, she's urging her organization's tourism partners to take full advantage of a free online customer service training program offered through the Ontario Tourism Education Corporation (OTEC) in partnership with Peterborough and the Kawarthas Tourism, Explore Kawartha Lakes, Northumberland Tourism, and the Province of Ontario.
"Customer service is key in helping us secure more visitors to our region," Brenda explains. "We're competing for visitor dollars with every other area in Ontario and across Canada."
The interactive online course, called Service Excellence Dynamics, is customized for the Kawarthas Northumberland region and only takes 30 to 60 minutes to complete. The course is available 24/7, and you can return where you left off if you get pulled away for any reason. Once you complete the course, you'll receive a certificate you can proudly display in your business.
"Everyone coming into your establishment is basically a media contact," Brenda says. "If they have a great experience, they're going to get on their social media account and let people know about it. If we can increase our customer service skills, then we're going to be more competitive. If a customer receives superior service, it's the foundation of everything they experience."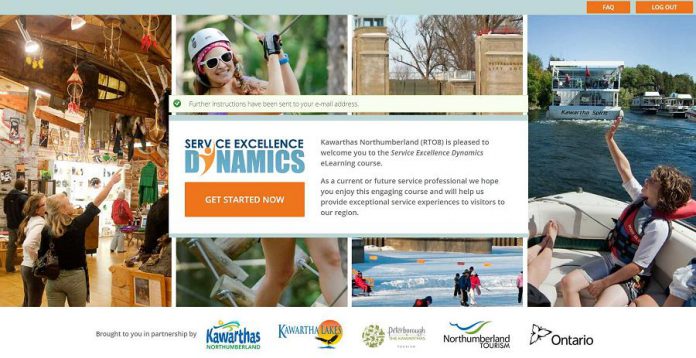 With 600 certificates to be awarded, the Service Excellence Dynamics course has been available at rto8.com/opportunities/education/ since May and will continue to be available until the end of March 2017. It focuses on the "three Ps" of effective customer service — Professional, Proficient, and Proactive — under five headings: The Moment of Truth (initial interaction), Behaviour Guidelines, Communicating Effectively, Service Process, and Overcoming Servicing Challenges.
Excellent customer service is vital to the success of any business, be it tourism-related or otherwise. Customer service can have a huge impact on your bottom line, can make or break your reputation, and is critical to competing effectively. As well, numerous studies have shown that customers are willing to pay more for a better customer experience. With great service assured, they will come back.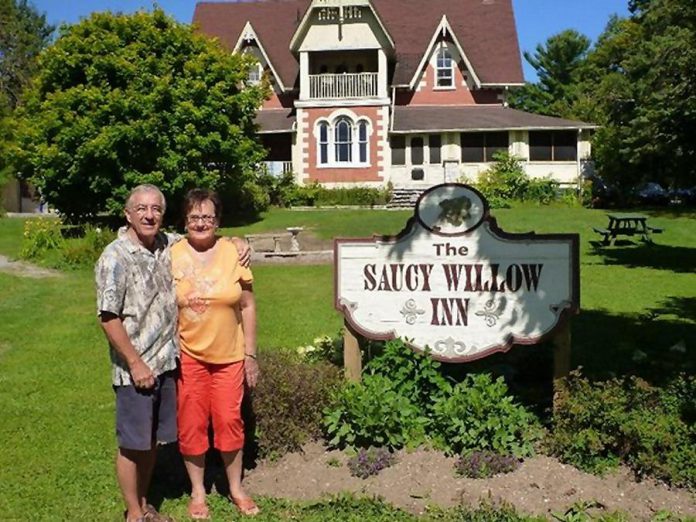 Catharine Kersteman, who owns and operates Saucy Willow Inn in Coboconk with her husband Chris, certainly knows all this. Back in May, when the course first became available, Catharine jumped on the opportunity.
"Customer service is at the core of my business," she says. "We get comments on TripAdvisor like 'Catharine and Chris were great' or 'Catharine and Chris were there when we needed them'. That's important for any business. When I'm the customer, if I don't get good customer service, I'm not going back."
Catharine says the training was "very easy … a piece of cake" to complete. She adds that, while she has no employees, if she did she would make sure all took the course.
"Owners and managers know about customer service, but are their employees carrying through?" she asks.
In her effort to spread word of the course's availability, Brenda has reached out to Fleming College's tourism and hospitality and culinary arts programs as well as the Labour Employment Development Council and local chambers of commerce and Business Improvement Areas (BIAs). Then there's her organizations own database of some 1,300 operators.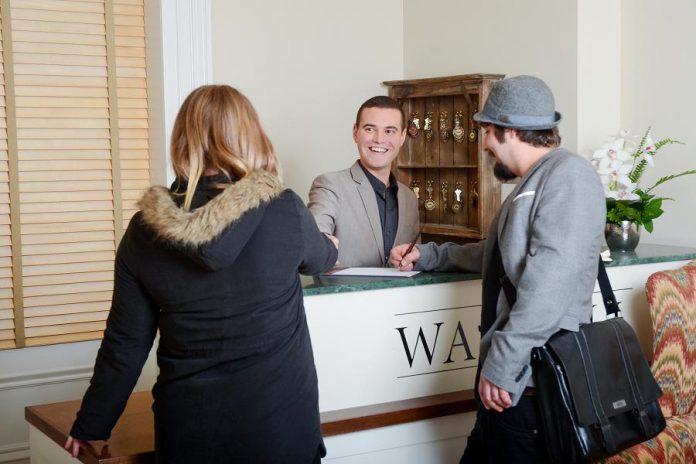 "It's not just tourism and hospitality professionals who can benefit," Brenda points out. "It's the people at gas stations, restaurants, attractions, accommodations, and retail stores as well — anyone who's working with the general public."
Brenda adds that, even if business owners and employees have already taken customer training, they would benefit from a 30-minute refresher course. Or they may have hired new staff who don't understand customer service is a priority, and the online course is something they can complete easily and quickly.
"If you haven't focused on customer service, this is a little tool with a big impact," she says. "Refresh yourself, introduce new staff to it, and have them complete it so everyone is on the same page — offering top-level customer service."
The Service Excellence Dynamics course is available now at rto8.com/opportunities/education/. Registration is easy and free, and it takes as little as 30 minutes to complete.
For more information about Regional Tourism Organization 8, and its objectives and services, visit rto8.com.