My parents bought our summer cottage when I was seven years old. The first time we drove north on the 115, I was so excited I couldn't sit still. The moment we arrived, I raced out of the car and plunged into the lake for what would be the first of countless hours spent in the water.
I'm now 24 and I've since spent almost every summer for the last 17 years on Lovesick Lake; it was a sanctuary where I could and can still be myself. Over the years, I've seen the lake begin to change.
I've watched the lake's level fluctuate, I've watched as invasive plants began to grow in the lakebed, and I've watched original cabins be torn down and homes built in their place.
But the lake was always overshadowed by its name: Lovesick. There are several local legends which describe how the lake was named, typically involving a First Nations woman or man falling in love with a European settler only to be jilted by unrequited love.
For a school project, I started to research these legends to see if they held any truth towards the lake's name. From there, I began to uncover the complicated history of the land and water and its relationship with people.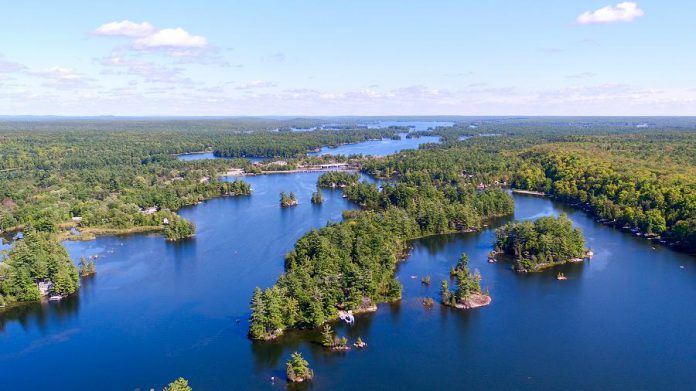 Lovesick is my thesis film for my Master of Fine Arts at Ryerson University. This short documentary will explore the lake's changing landscape through the stories of those who live there. It poses questions about the land that I, and other cottagers, enjoy: What was here before us? How has the water and landscape changed? What are the effects of development? And, most importantly, at what cost do our beloved cottages come at?
Before it was a lake, Lovesick Lake was a river connecting Buckhorn Lake to Stony Lake. It's home to ancient Paleo-Indian villages dating back 12,000 years — one of the furthest sites north with such a history. It has always been a prosperous area, used by the First Nations people for hunting and fishing.
VIDEO: Lovesick (2017) Teaser Trailer

Since the late 1800s, some residents from Curve Lake First Nations would spend the summer at Burleigh Falls — they cleared the land, made their camps, and would gather fish, game, and wild rice for the upcoming winter. A portion of the Curve Lake First Nation community moved to Burleigh Falls on a full-time basis in the early 1920s.
When the Canadian federal government built the Trent-Severn Waterway, it transformed the river into its present state as a lake. This flooding forced year-round dwellers to move back, the fluctuating water levels wiped out the indigenous wild rice, and in turn, forced ducks and other waterfowl to move to a different area.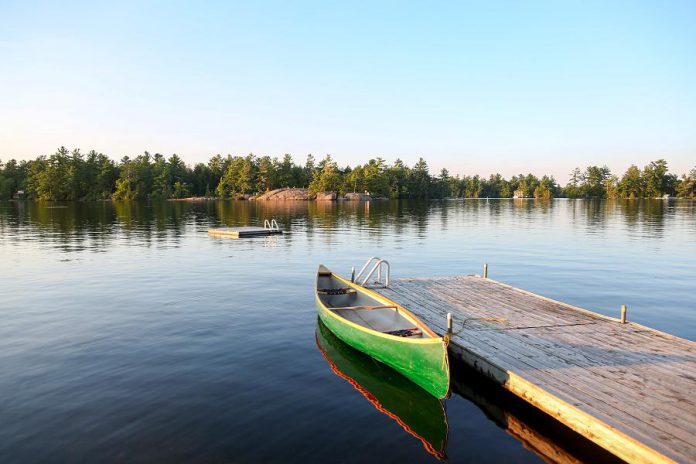 By this time, cottage country was a growing industry. People from the city began buying properties in the Kawarthas to have as summer vacation homes. For many, this meant clearing lots and cleaning shorelines to be free of weeds and rocks, installation of septic beds, and other amenities.
Chemicals from these new developments have seeped into the water. As a result, the water that once was the lifeline for local communities has become undrinkable affecting the health of the people, ecology and habitat of indigenous flora and fauna.
Now, the lake is under threat by proposed vacation properties that will increase the population — of one of the smallest lakes on the Trent-Severn Waterway — by hundreds. If the development were to go through, the lake, wildlife and local communities face a very uncertain future. At what point do we stop our indulgences for the greater good?
My hope with this film is to look critically at the space we occupy and the consequences of our actions to ensure the preservation of our environment.
Lovesick will premiere at the DocNow Festival in Toronto in June 2017. To learn more about screen dates and other information, follow me on Instagram or Twitter or visit my website at www.laurenbridle.com.
VIDEO: "Legend of Lovesick Lake" by Lauren Bridle
Although not part of her thesis documentary, Lauren created this short film (featuring a 1925 poem by Emily Margeurite Marshall) as a school project, which began her process of investigating the history of Lovesick Lake.
"The author of the poem was a resident of the lake living on what is now called Marshall Island," Lauren says, noting "the poem isn't historically accurate in any way."