Lee Harvey Osmond, purveyors of "acid folk", returns to Peterborough on Thursday, January 19th at Market Hall Performing Arts Centre, presented by kawarthaNOW.com and the Market Hall.
Lee Harvey Osmond has morphed over the years, but at its heart is Hamilton native Tom Wilson, former frontman for Canadian alt-rock band Junkhouse and current member of roots-rock supergroup Blackie and The Rodeo Kings. Other core members of the band include former Junkhouse drummer Ray Farrugia and, occasionally, the talented guitarist and pedal steel player Aaron Goldstein.
Lately, Tom has been joined in Lee Harvey Osmond by his son Thompson Wilson, a singer-songwriter best known as the bassist in the now-defunct Hamilton band Harlan Pepper. A talented musician in his own right, Thompson's songs have been recorded by Lee Harvey Osmond, Blackie and the Rodeo Kings, and Colin James. Last February, Thompson opened for Lee Harvey Osmond at a concert at the Gordon Best in Peterborough.
Tom formed Lee Harvey Osmond back in 2009 as an "artist collective", backed by Michael Timmins of Cowboy Junkies and Josh Finlayson of Skydiggers, with a signature sound Tom calls "acid folk": groove-defining bass, guitars with lots of reverb, and hypnotic rhythms, all topped off by Tom's fluent lyricism and sonorous baritone voice.
VIDEO: "Shake the Hand That Shook the Earth" – Lee Harvey Osmond

The band released its debut album A Quiet Evil in 2009, followed in 2013 by The Folk Sinner, and in 2015 by Beautiful Scars. All three records were long-listed for the Polaris Music Prize, and The Folk Sinner was also nominated for a Juno award. The latest record, Beautiful Scars, is full of deep lyrics and an atmosphere tinged with a pleasant yet mysterious tone.
Between April and November this year, Tom and Thompson played close to 130 shows in the United States in support of the record. That's a grueling schedule even for a pro, but it doesn't scratch the surface of just how hard Tom continues to work on all the moving parts in his career.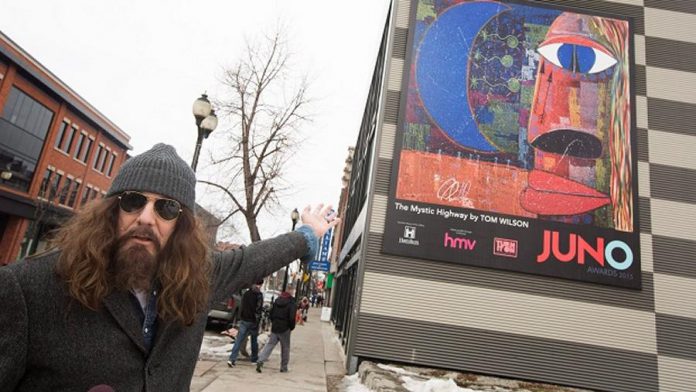 Tom may be the proudest Hamiltonian you will ever meet — and one of the more artistically diverse as well. A larger-than-life character, he may also be the busiest man in Canadian showbiz and, with apologies to the Dos Equis guy, perhaps the most interesting man in the world.
He writes and performs in both Lee Harvey Osmond and Blackie and The Rodeo Kings (the latter has just released its eighth record, Kings and Kings, and is performing at Toronto's Massey Hall on February 25th). He's an accomplished artist. He performed at the Toronto Sketch Comedy Festival last March. He's writing a memoir for Random House. And he's even expanding on his already full portfolio as a voice-over artist.
"A filmmaker who wants to make a documentary about my life just got me a job as one of the new voices for The Nature of Things," Tom tells me. That sentence alone says something of the aura of awesome surrounding the long-time musician.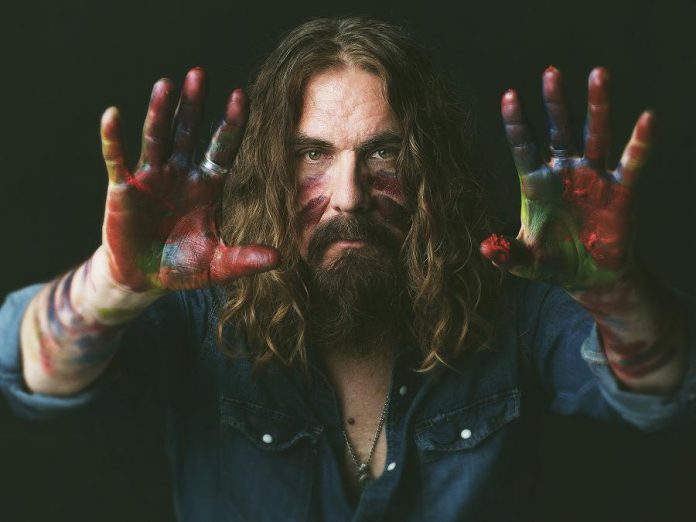 Tom spoke to me on his cell phone while an Uber driver rushed him across Hamilton towards Toronto for a meeting about the upcoming narration work. Though The Nature of Things opportunity is on a loftier level than the other commercial ad work he'd done, he felt compelled to tell me about his past exploits, including being the voice of commercials for Kibbles 'n Bits dog food, McDonalds' iconic Quarter Pounder with Cheese (which he admits is complete evidence that he's "nothing but a slut"), and a particularly lucrative run for Pontiac.
"It was the first job I did and I didn't know how much I was making," Tom recalls. "Until my accountant said, 'We gotta start hiding some money. You're making $130,000 off just this commercial.' I said, 'Oh my god!' It was like magic, cheques just showed up at my door every month. I stopped looking at them, I just put them in the bank, and they had medical and dental plans and all that stuff. The kind of thing I wasn't used to as a musician."
He was at home (in his underwear, he says) when he read The Globe and Mail headline "Pontiac Discontinues Line" and thought 'Uh oh, I guess I'd better get back to work here.'
His philosophy on doing commercial work is straightforward: it supports what he wants to do as an artist.
"I've always believed that, because I came from absolutely no money, making money gives me the freedom to continue to be an artist," he says.
"I get hired to go out to universities and colleges and talk about economics and the creative process and how people survive. Being an artist is no different than any other independent businessman. You figure out how to survive and if you really want to do this, there's no room for contemplation or complaining. I just don't have a lot of patience for that myself. You have to take advantage of opportunity, and if you don't know where your two feet are standing and what moment you're in then you're basically a sitting duck."
He's never been worried about being perceived as a "sell out" since this sort of work allows him to make his art — which he approaches in a much different way.
"It's why I started writing my own songs, and one of the reasons why now I'm writing a book and doing these readings," Tom explains. "Because if I make a mistake I have the artistic license to do basically whatever I want. That is what I set out to do when I started doing any of this. It's what we all hope for: to do whatever we want, whenever we want to do it, and to express ourselves. And 45 years later it seems I'm still doing that."
VIDEO: "Dreams Come and Go" – Lee Harvey Osmond featuring Tom and Thompson Wilson

That includes being able to share his love of music and performance with his son Thompson, who's following in his footsteps as a professional musician. For much of 2016, Tom and Thompson toured the United States supporting Beautiful Scars. The elder Wilson finds it special each and every time he shares a stage with his son.
"He's a gift," Tom says. "He's like Buddha and he's probably the most talented person I've met in my life … almost. And there's something about sharing a mic with your kid or somebody who shares the same blood as you. There's nothing like it."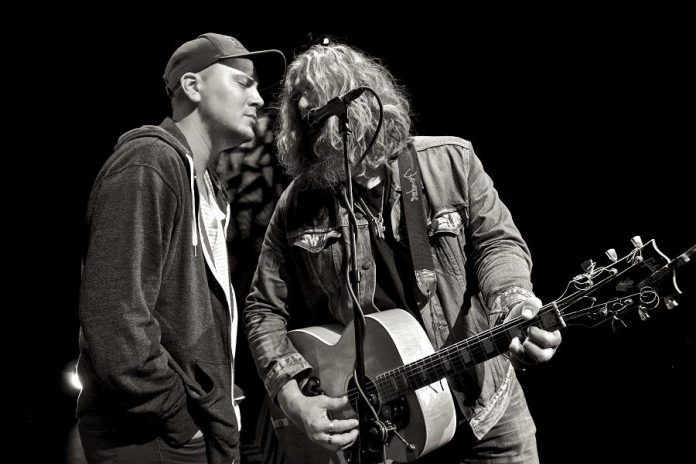 The two Wilsons travelled through the U.S. with a purposely small amount of gear to keep their tour as mobile as possible — this after riding on a tour bus for a couple of months that couldn't make small stops. Travelling light also gave them the ability to check out some American musical and cultural landmarks. They went to Chess Records in Chicago, Big Pink near Woodstock (where The Band and Bob Dylan lived together), and they hit a famous motel in Joshua Tree.
"It's where Gram Parsons died and where he and the Rolling Stones hung out and wrote songs around the pool and did a lot of drugs. It was really a beautiful experience. That motel is a great oasis in America."
Another desert stop for them was in Taos, New Mexico.
"It's where the first organized settlement in North America occurred. Where people stopped being traveling nomads and settled down, almost like townhouses out in the middle of the desert, so it's a pretty magical spot."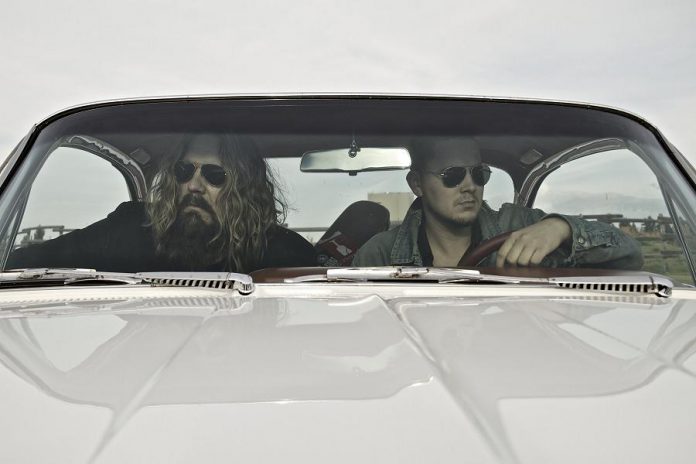 Wilson intimates that it was hard to write new music with such a busy touring schedule.
"I couldn't work on anything. It was rather labour intensive, and settling into the road is more important to the survival of the tour than distracting myself (by song writing)".
Even now that he's back home in Hamilton, his attention has shifted towards his upcoming literary efforts with Random House, who are expecting a manuscript of his new memoir by March 1st.
"All I want to do is stay home and write," he chuckles.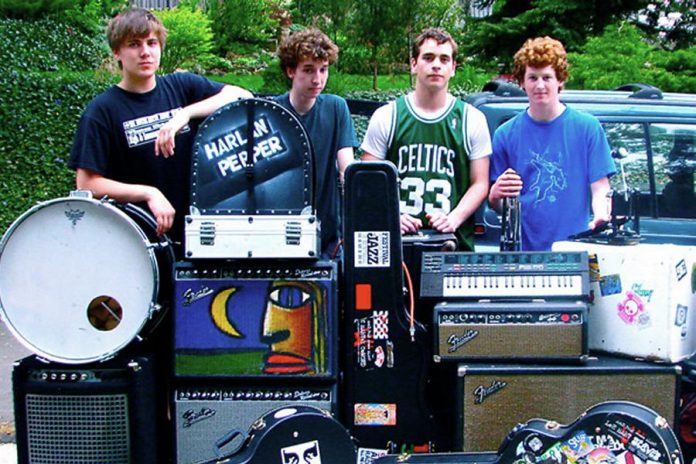 It's doubtful that Tom will be able to stay home and write for long, as he continues to work on many other projects, including a Canadian tour in March with Blackie and the Rodeo Kings that kicks off with the February 25th concert at Toronto Massey's Hall and, more immediately, the upcoming Lee Harvey Osmond concert at Market Hall.
Tom gets excited every time he returns to Peterborough, because he sees a lot of his hometown of Hamilton here.
"I like the people in Peterborough," he says. "They're a bit of a combination of country folk and Hamiltonians in some ways. I feel that Peterborough is a no-nonsense kind of community, so I like it there."
Tickets for the Lee Harvey Osmond concert on January 19th are available now at the Market Hall Box Office, by phone at 705-749-1146, or online at markethall.org. Advance general admission tickets are $35 ($28 for students) or $40 at the door. Assigned cabaret-style table seating is $43, with some table seats available (cash only) at Moondance (425 George St. N., Peterborough, 705-742-9425).