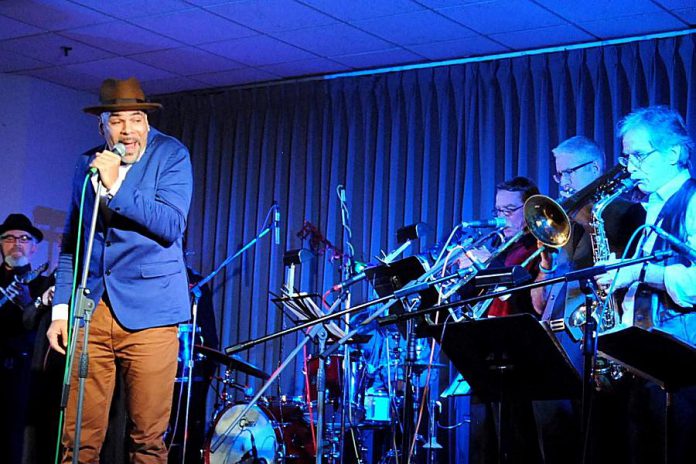 ---
Let's get this year done and over!
No more planning — it's time to decide what's up for your plans to ring in the New Year.
We'll be updating our event columns all of this week, so be sure to check back. We keep a running list of New Year's Eve (and Day) events.
My top pick for New Year's Eve, based on entertainment value and local talent, is The Rocket Revue with special guest Beau Dixon at Parkway Banquet Hall. Tickets are still available, at either the Parkway Banquet Hall or at Moondance in downtown Peterborough. Read all the details here.
Last week, we published our music columnist Josh Fewings' top picks for New Year's Eve celebrations in the Kawarthas so you can "dance away 2016 with both family-friendly and adult-only parties from Peterborough to Port Hope". Check that out here.
Here are some highlights:
Dance for Operation Catnip with Max Mouse and the Gorillas at The Spill in Peterborough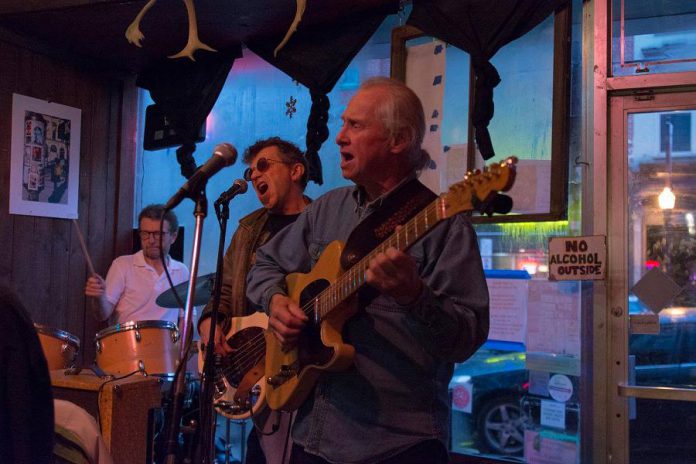 While New Year's is usually associated with a late-night party, there are also some early events that allow for celebration before it gets late. "Dance for Operation Catnip" will be one of those shows.
The event will feature Max Mouse and the Gorillas on stage at The Spill (414 George St. N., Peterborough, 705-748-6167) from 3 to 6 p.m., with donations at the door going to Operation Catnip, a not-for-profit dedicated to fixing and finding homes for stray cats. Support a great cause and hear some great local talent.
Max Mouse and the Gorillas feature some Peterborough and area musical icons, including Cris Cuddy, Bobby Watson, Buzz Thompson and more. The event will also have special guest Delbert Metheral. Get your afternoon dancing shoes on!
Annual Family New Year's Eve Party with Blues in the Bottle at Showplace in Peterborough
Another early event for New Year's Eve is the very family-friendly Annual Family NYE Party with local jug band Blues in the Bottle in the Nexicom Studio at Showplace Performance Centre (290 George St. N., Peterborough, 705-742-7469). The show will run from 5 to 8 p.m. and will include a countdown to 2017 for children so they too can celebrate as well.
Advance tickets are $10 for adults, $5 for children and grandparents, or $20 for the whole family (and $30 at the door for a family). Tickets can be purchased from the Showplace Box Office or online at www.showplace.org. Organizers encourage bringing a food item for YES Shelter for Youth and Families and/or a snack for the food table at the event. The venue is accessible with an elevator in operation as well. Should be a great time!
New Year's Eve with Mayhemingways at The Pig's Ear in Peterborough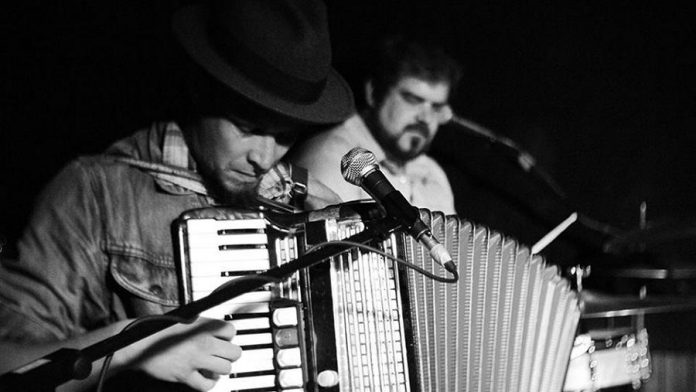 We're mentioning this show so that we can include our hands-down favourite local video from 2016: "Hunter Street Blues". Peterborough's Mayhemingways play a New Year's Eve party at the Pig's Ear Tavern (144 Brock St., Peterborough, 705-745-7255), for everyone from early concert-goers to those who are in it until after the clock strikes midnight.
The duo of Benj Rowland and Josh Fewings plays fuzz-folk with elements of bluegrass, Cajun, and Celtic music. Music will begin around 8 p.m. and will run well into the early morning of 2017. Admission is only $5 at the door and will include chili and a midnight cheer with the bar's trademark beer: Labatt 50! Drop in for a quick pint or stay all night.
VIDEO: "Hunter Street Blues" – Mayhemingways

---
One week to go! Keep the kids busy.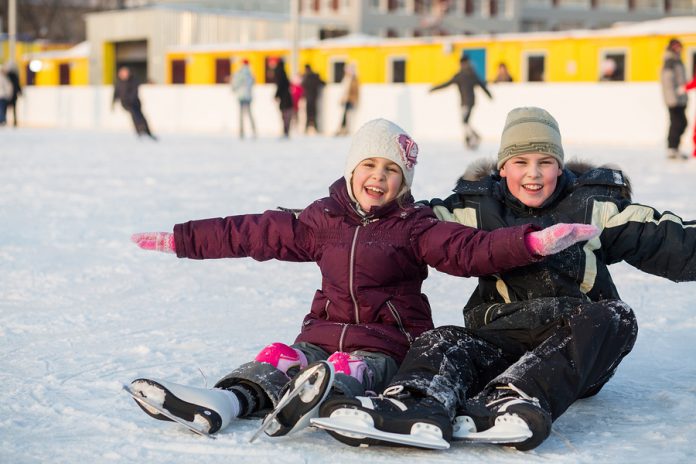 For all of our parents out there: you've got one week left to keep the kids busy! If you missed my keep-them-busy strategy from last week, here's a recap of what we offer to help you out!
Let's face it, when the presents are opened and the turkey comas wear off, boredom soon sets in and every parent needs a plan. You might not be aware that our events database is constantly topped up and often boasts 900 to 1400 or more events at any given time, along with 1,200 or more venue listings. So my job this week it to point you to how to make good use of all that info! You can access all of our events columns here.
We've got lots of events for both kids and older kids listed in our Children's Events column and our Youth Events columns — including public skating over the holidays.
Everyone likes to take in a film over the holidays, and we've got the only regional movie listings.
Skating anyone? We have, hands down, the most comprehensive listing of indoor and outdoor skating across The Kawarthas. Keep an eye on our Facebook and Twitter feeds for updates on when canal skating begins at the Lift Lock in Peterborough.
If you're excited about the snow we have this year, then you're likely to also be excited by many of the outdoor events we've got listed in our Outdoor Events column
If you're wondering about what's open and closed over New Year's, visit our popular What's Open and Closed list of holiday hours for 235 businesses, organizations, and services across The Kawarthas.
---
Save the date! January is cold but Tom Wilson is going to heat it up on January 19th at The Market Hall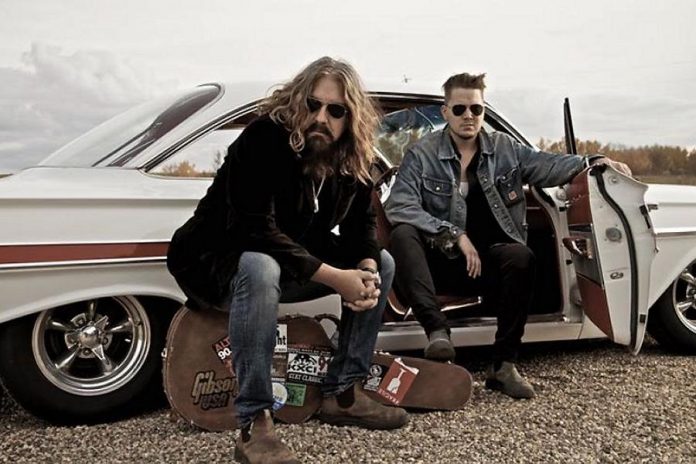 Thursday, January 19th is going to be one of those concert evenings at The Market Hall that people talk about the next day. That happens a lot after Tom Wilson (aka Lee Harvey Osmond) comes to town. And you'll really regret not making the effort, even if it is -32°C that evening.
That's why I am here to remind you to get your tickets now.
Tom is bringing his act, band, and larger-than-life personality and humour back to the stage (he may have some of his paintings in tow, too). Tom's son Thompson Wilson (formerly of Harlan Pepper) will also appear, along with Ray Farrugia (former drummer for Junkhouse drummer), and pedal steel player Aaron Goldstein.
If you've seen Tom as part of Blackie and the Rodeo Kings, you know what to expect. Tom can be even more entertaining as Lee Harvey Osmond and I personally guarantee a night of stellar Canadian "acid folk funk". You can't get a better guarantee than that, can you?
Earlier this month our music columnist Josh Fewings interviewed Tom. Check it out here.
Tickets are $32 in advance and are available at www.markethall.org.
---
If you'd like to have your event considered as a top pick, your first step is to make sure to submit it to our event system.
If you want to be in the know about what's coming up (and maybe win tickets!), you should subscribe to our VIP Enews which will arrive in your inbox every Wednesday morning — along with a link to the most recent version of this column. Sign up for our VIP Enews here.
Thanks for reading and please let me know what you think by posting a comment below.