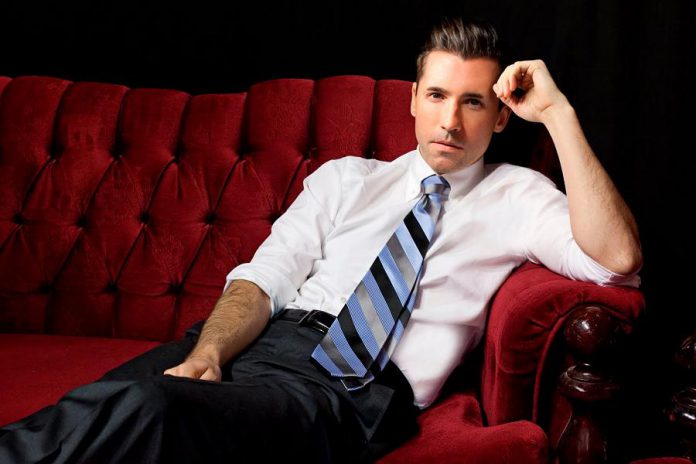 Royal Wood is about to head off on two different tours in the U.S. and Canada, but he's taking time to spend Valentine's Day in Peterborough.
He'll be taking the stage at 8 p.m. at Showplace Performance Centre on Tuesday, February 14th, supporting his latest release Ghost Light which came out in Canada last April. It was just released worldwide last month — and it's been getting a great response from across the globe.
The Toronto-based musician is originally from Lakefield, where he still returns to visit his mom, relax, and record at the family farm. The relaxing part is important, because the Juno-nominated singer-songwriter is one busy man.
He's touring the northeastern U.S. in February and March with Cleveland-based indie folk songwriter Diana Chittester (who'll be a special guest at his Showplace concert). Then, in late May and June, he'll be opening for American blues singer-songwriter and musician Bonnie Raitt as she embarks on a cross-Canada tour in support of her new record Dig In Deep.
In between the tours, he'll be working on recording his next album — coming out in the fall or early next year — as well as continuing to write for other musicians and developing artists for his own label.
In advance of his concert at Showplace, I had a chance to chat with Royal in Nashville, where he's been working on songs for the next record.
---
So you're in Nashville right now?
I am in Nashville. It's sunny and beautiful and kind of cool. I've been doing a bunch of writing sessions and a little bit of recording.
As I was doing some research, I saw a tweet from you of Colin Linden with a bottle of wine. So that's a good sign!
(Laughing) Yeah, it's been good so far for sure.
VIDEO: "Good To Be Young" – Royal Wood

VIDEO: Diana Chittester

Have you worked with Colin before?
I have. I know him and have known about him for a long time. It's nice. We're starting to come back to Nashville pretty often.
I have some good relationships and good friends here. It's amazing how small the music industry in the world is. No matter what country you go to, you just go a couple times and you start realizing that everybody knows everybody.
This truly is the way ALL great writing sessions should end. #wineoclock?? with @colinlinden #pinotnoir #sonomacounty pic.twitter.com/NvzTXXqMpP

— Royal Wood (@RoyalWood) January 31, 2017
Your latest album Ghost Light came out officially a week or so ago?
It came out in April in Canada, but it just came out worldwide on January 27th. I'm excited about that; lots of U.S. touring and Europe touring coming for it, and some Canadian dates with Bonnie (Raitt).
The Peterborough show just fell in the perfect time, when I was going to be home. I'll get to see the family and get some farm time and Valentine's. My lady's coming in, so it's perfect.
It's all coming up Royal there!
(Laughing) It's a Royal day.
You purchased your family farm near Lakefield a few years ago?
I did actually. It was somewhere around 2012 where it all sort of happened. It's such a blessing. It wasn't even something that I ever thought about when I was a kid; it just kind of came up that it was going to be gone. I was the only one in the position to take it on and it's been amazing.
I've got so many more family memories that I wouldn't have if I didn't get it. So much time with my folks and my dad before he passed away, and it's perfect. My studio is out there now. I'm working towards having it be a place that, twenty years from now, I'll be at all the time.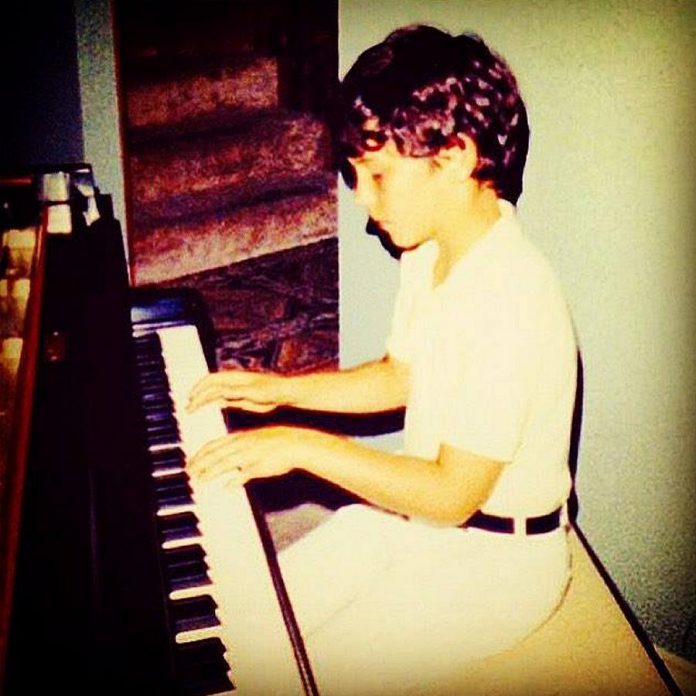 Nice. I suppose you're definitely on the go as much as you can be right now?
Yeah. I definitely don't get to be there that much. But my mom manages the property which has been amazing. So I can't complain.
How's the new album been going? Pretty good response from radio?
The response has been great. I'm definitely proud of it and appreciating the support and feedback that's coming from other markets because I haven't had a release there.
Ireland gave it some love and now we're heading to Germany.
VIDEO: "Long Way Out" – Royal Wood

Was your process making Ghost Light any different than your previous records? How did that unfold?
Every record is definitely different. The process is different, you're at a different point in your life. You're not the same person you were two years before, so the subject matter that you're connecting to and the music you're connecting to is different.
I'm always trying to make things sound different. I never want things to sound the same as they did on the record before, or I might as well just retire because that would get boring to me.
Even with artists I loved when I was growing up, I never wanted their records to sound exactly the same. You want to be challenged, to have to listen a few times.
I'm so glad that Radiohead doesn't make OK Computer all over again, as much as it's a brilliant record. With Kid A [the record released after OK Computer], I was like "Wow! Where did that come from?" Those kind of moments are great as a fan.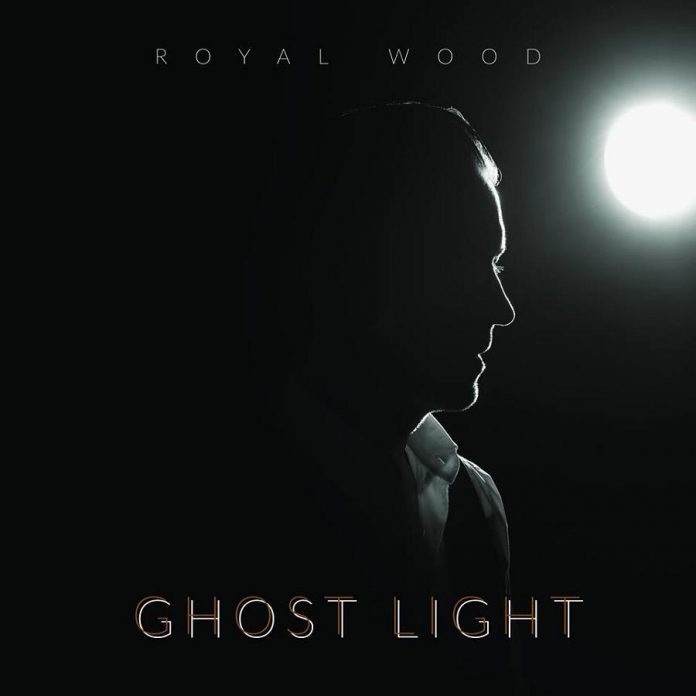 It's obviously a unique time in history at this moment. What do you think the role of musicians is in times like this?
I think the role of the artist has always been the same. You're supposed to tap into the zeitgeist of the moment, express yourself, and not hold back. You're supposed to speak from your heart.
As an artist, you get to say things you might not be able to say in general conversation with someone you've never met. If you write a song, you have this open forum for anyone who chooses to listen to you. That's a unique position, because you can't just stand on a street corner and shout out your opinions or beliefs. People will just not want to listen.
If you put it in a song, you definitely have an audience.
Is there much talk of what's going on down there in Nashville?
It's definitely a daily conversation. It's not something you shout loudly in every single place you're in, but among friends it's a big topic of conversation.
There's such a division in political life in the States. It's so hard right and so hard left, there doesn't seem to be a middle any more. There was a little more discourse — polite discourse — when we were kids, but it's definitely one or the other right now.
It's a strange time, but maybe it has to get worse before it gets better.
You hope that people will just stay engaged, stay watching.
There's also the philosophy "Don't just tell me what you're against, tell me what you're for." It's very easy to criticize and very easy to say "I would never do X/Y/Z," but at least suggest what the solution is. That's what I think is sorely lacking right now.
VIDEO: "I Want Your Love" – Royal Wood

Do you have a timeline for your next record? I know Ghost Light just came out worldwide, but I'm just curious.
There's a lot of touring coming up with the Bonnie Raitt dates, and there's a bunch of dates coming up in the fall. Obviously, there will be a few summer festivals (too).
I have a plan to have something ready for this fall. But there's so much involved with the team, radio, the label, publicists, and touring; it all has to line up. So it's possible it won't come out until Spring 2018.
If you have it done early then you can release it properly, but I never like to rush those kinds of things.
What's your process like? Do you usually bring a bunch of songs with you to recording sessions or do you have your album in your mind going in?
When I was a kid and I just started, I would have just enough songs to make a record. Then around the time of We Were Born to Glory or The Burning Bright, I would have 30, 40, 50 songs and kind of work backwards [to create a record].
I think it's a better way to work. Not everything you write is great, and not everything you write goes together as a record either.
I think [my records] are far more cohesive now and I feel like they're actually more of a statement than a moment in time. There are definitely a lot of songs to choose from for this next record. and there certainly were on the last one too.
For the Peterborough show, will you have any accompaniment?
I'm bringing my upright bass player. I'll switch between acoustic piano and acoustic guitar, ukelele, but he'll be there beside me.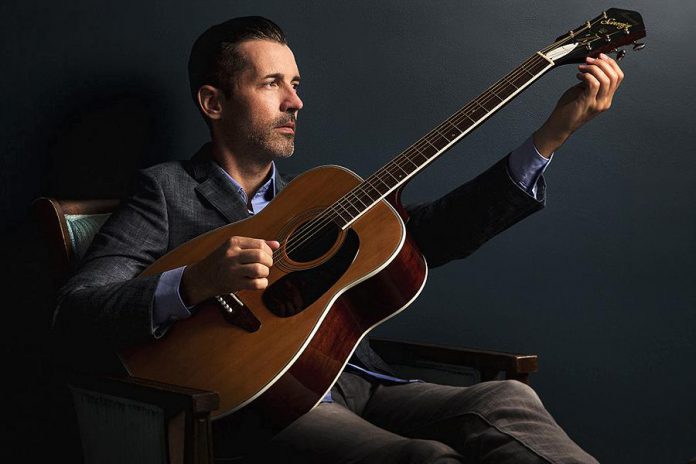 How did the Bonnie Raitt tour come to be? Have you met her ever?
I've never met her but I've been a fan since I was a kid. She was actually the first cassette tape that I ever bought, Nick of Time.
The promoter for her tour in Canada put my name forward as one of a few ideas. Obviously my team was fully behind it and my agent was behind it. Bonnie's camp, including her, signed off on it and said I was the one they wanted. We're definitely excited, that's for sure.
What else are you working on these days? Or are you just focused on new songs and getting for the road?
I'm focused on my own record and I'm also writing for other people, their records and their singles, and I'm producing a few things and developing a couple of artists. I'm trying to get a couple of artists onto my label, probably into next year.
There's lots going on, the days are definitely full. The hard part these days is finding the balance and taking time off now and again.
It must be nice knowing that the farm is there, a place to unwind and get away.
It is definitely my favourite place to be, without a doubt.
There's something that happens to my shoulders when I pull off onto the 115. It's like "OK, I'm almost there. I'm almost at the farm."
VIDEO: "Do You Recall" – Royal Wood