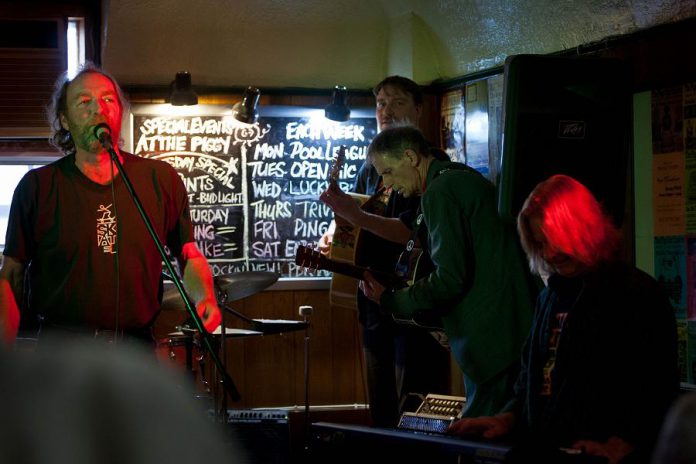 For all the history that will be forever lost when The Pig's Ear Tavern closes its doors for the last time on April 22, one revered made-in-Peterborough music tradition will emerge unscathed.
The monthly Blues Jam, which benefits the ongoing fundraising efforts of the Peterborough Musicians' Benevolent Association (PMBA), will call Dr. J's BBQ & Brews — the former Montreal House at King and Aylmer streets — its new home moving forward. But first things first, and that means one final Blues Jam at the iconic 152-year-old Brock Street pub owned by John and Lylie Punter.
"I expect it will be totally out of control," predicts longtime bass player JP Hovercraft who, with his Rezonator bandmates, will host the final Pig's Ear Blues Jam on Saturday, April 15th from 1:30 to 5:30 p.m.
"The previous one (March 18) was wall-to-wall people. I don't think I've ever seen that many bass players in one room."