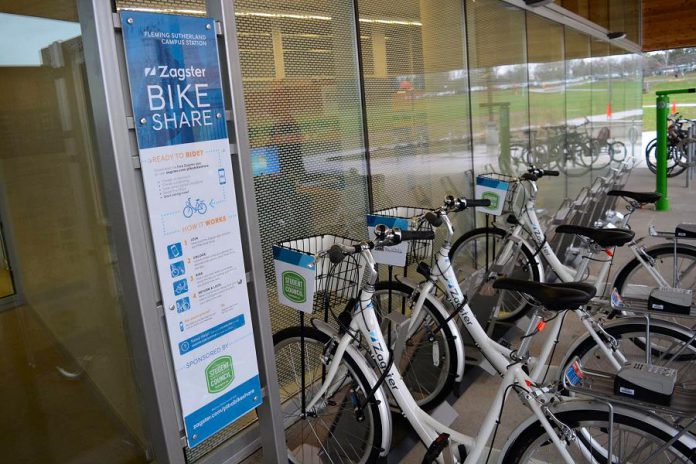 Peterborough has a new bike sharing service.
Zagster — the leading provider of bike share programs for cities, universities, businesses and properties — launched at Fleming College's Sutherland Campus earlier today (April 19).
Fleming Student Administrative Council was responsible for bringing Zagster to Peterborough, with sponsorship from the City of Peterborough, but the service is available to everyone.
The service is launching with 15 bikes, which will be located at the Sutherland Campus and at two locations in downtown Peterborough: outside the VentureNorth building (270 George St. N.) and outside the GreenUP office (378 Aylmer St. N.).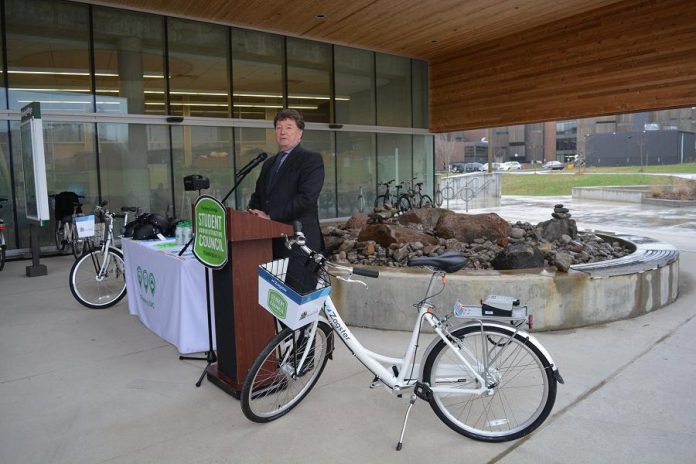 Riding the bikes is free for full-time Sutherland Campus students and, for others, trips under two hours (or three hours on weekends) are free.
Otherwise, it costs $2 an hour to ride (to a maximum of $18 per ride). Or you can subscribe to an annual membership for $25 or a monthly membership for $15. Riders must be 18 years of age or older.
Bikes are available 24 hours a day, seven days a week. Bikes must be returned to a Zapster station when not being ridden (if you keep a bike longer than 24 hours, you'll have to pay a $50 overtime charge).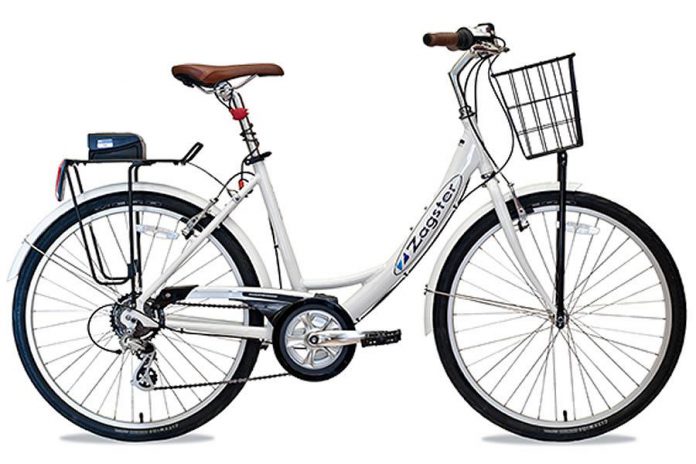 The seven-gear bikes are intended for adults and have adjustable seats, front and rear lights, and fenders and a chain guard. Each bike is locked at the station with a U-lock, with a lockbox containing the key attached to the rear carrier
After you join the service at bike.zagster.com/ptbobikeshare/, you'll have to download the Zagster iOS or Android app for your phone (you can also borrow a bike via text message, see the website for details).
You choose the bike you want to ride and enter the bike's number into the app. You'll then get a code to enter into the lockbox to access the U-lock key to unlock the bike.
When you're done your ride, you return the bike to a Zagster station, lock the bike, end your ride in the app, and put the U-lock key back in the lockbox.