Earlier today (April 25) in Campbellford, the federal government announced an additional investment of $330 million to rehabilitate he infrastructure of the Trent-Severn Waterway.
The Honourable Maryam Monsef, M.P. Peterborough-Kawartha and the Minister of Status of Women, and Kim Rudd, M.P. Northumberland-Peterborough South, made the announcement of four construction contracts for the restoration and repair of dams, locks, canal walls, and other water-retaining structures along the waterway.
"This is a significant milestone for the Trent-Severn Waterway Federal Infrastructure Investment Program," Monsef said. "These four contracts represent approximately 30 individual projects stretching the length of the waterway, which will have a positive impact for our local tourism and construction sectors. Each project will continue to bring benefits to the communities along the way, long after the work is completed in 2020."
"Through this work we will see tangible benefits right here in Northumberland-Peterborough South," Rudd added. "This infrastructure investment will stimulate our local economy and ensure our locks, bridges and dams are operating optimally for local residents and all outdoor enthusiasts."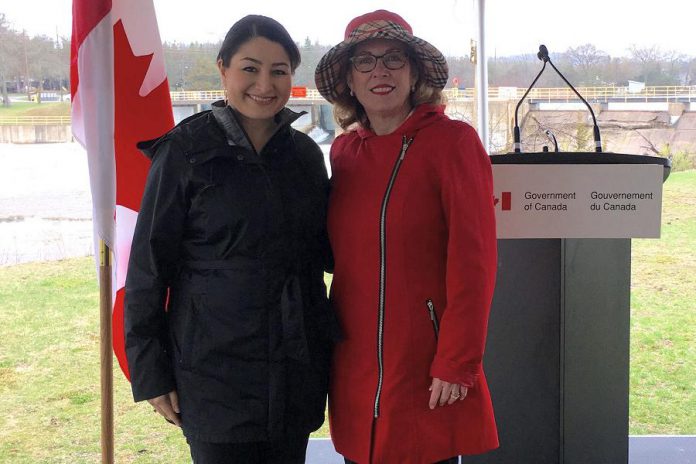 Each of the four contracts consists of multiple projects, bundled together based on their geographic location along the waterway.
Following an open procurement process, the south and central bundles were awarded to the joint venture Maple Reinders Constructors Ltd. and Construction Demathieu & Bard (CBD) Inc., the north bundle was awarded to Maple Engineering & Construction Canada Ltd., and the Kirkfield bundle was awarded to the the joint venture EllisDon Civil Ltd. and Chant Limited.
Design work for the projects has has already begun and major construction will begin in 2018, with an expected completion date of 2020.
The Trent-Severn Waterway flows 386 kilometres across central Ontario, linking the Bay of Quinte on Lake Ontario to Georgian Bay, through a system of rivers, lakes, canals, and locks.
Operated by Parks Canada, the Trent-Severn Waterway is also Canada's largest national historic site as the Trent-Severn watershed covers an area over 18,000 square kilometres. It has 44 locks, a marine railway and approximately 160 water control structures.
To date, Parks Canada has announced infrastructure investments totalling more than $600 million to repair, rehabilitate, or replace the network of locks and bridges across the Trent-Severn Waterway in Ontario.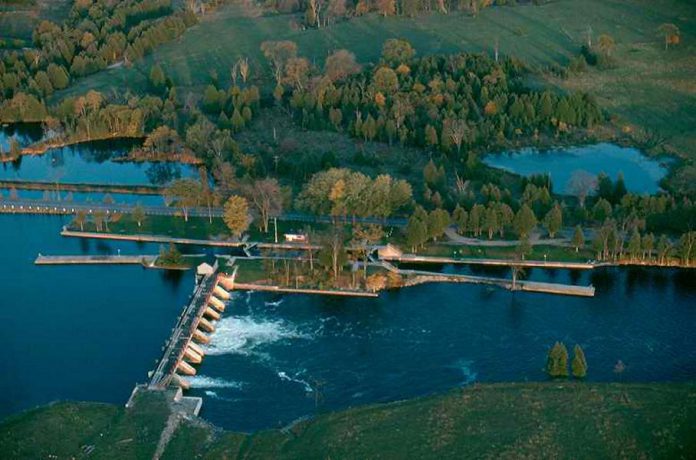 Here's the list of bundled projects in the four contract awards announced today:
South Bundle
Trenton Dam Rehabilitation
Glen Miller Lock and Dam Rehabilitation
Frankford Dam 6 Rehabilitation
Meyers Dam 8 Rehabilitation
Hagues Reach Dam 9 Rehabilitation
Ranney Falls Lock and Dam Rehabilitation
Campbellford Dam and Lock Rehabilitation
Crowe Bay Dam 12 and Lock 14 Rehabilitation
Southern Sector Concrete Rehabilitation
Central Bundle
Scotts Mills Dam Replacement
Peterborough Earth Dams Repairs
Nassau Guard Gate Replacement
Replacement/Rehabilitation of Nassau Dam at Lock 22
Replacement/Rehabilitation of Otonabee Dam at Lock 23
Replacement/Rehabilitation of Douro Dam at Lock 24
Replacement/Rehabilitation of Sawer Creek Dam at Lock 25
Replacement/Rehabilitation of Burleigh Falls Dam at Lock 28
Kirkfield Bundle
Dam at Lock 38 Rehabilitation
Talbot Dam Rehabilitation
Talbot Earth Dam Repairs
Concrete Rehabilitation to Locks 37 – 43
Trent-Severn Waterway Northern Bundle
Rehabilitation/reconstruction of Port Severn Dams and Bridges
Rehabilitation/reconstruction of Northern Area Dams