As an enduring symbol of Canadian identity, the canoe has few if any rivals.
James Raffan is certainly well aware of that. The lifelong paddler, writer and geographer, a longtime staff member and volunteer with The Canadian Canoe Museum, is a nationally recognized voice on the important role the canoe still plays in this country.
So it was that when Peterborough lawyer Bill Lockington, a museum board member, proposed an idea that would connect the canoe with a national conference being held in Ottawa this month, Raffan was all in.
Connected By Canoe, a 10-day journey from Kingston to Ottawa on the Rideau Waterway in a 36-foot Voyageur canoe, will see Raffan and 17 others paddle their way to the nation's capital. The group departs Kingston on Wednesday (May 3), completing the Express Leg of the trek in Dow's Lake next Wednesday (May 10), with overnight stays in six communities along the way.
Then, on Thursday, May 11th, the Ceremonial Leg of the journey will make its way to Ottawa's Westin Hotel, where Community Foundations of Canada is staging its biennial convention. Arriving with the local paddlers will be three other watercraft that represent canoe building and traditions from across Canada.
"Bill said 'Wouldn't it be nice to greet those people with a greeting from the Canadian Canoe Museum, talking about the canoe as a vessel that reminds us we're all in the same boat, that reminds Canadians that pulling together is good thing to do?'" said Raffan on Tuesday (May 2), before the group departed the Monaghan Road museum for Kingston, with the sleek Millbrook-made Voyageur canoe on a trailer hitched to their van.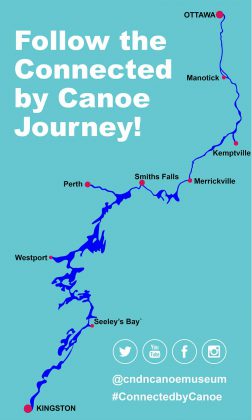 "We all know the canoe got Canada to where it is. We're saying yes, it did all that and did it really well, but the canoe is also a vessel, an idea, that's relevant today for taking the country forward. It's not so much a canoe trip as it is a floating conversation."
With The Canadian Canoe Museum, Community Foundations of Canada, the Ottawa Community Foundation, Parks Canada, and other partners on board, the sesquicentennial project, explained Raffan, has a message of reconciliation at its heart.
He said the experience of canoeing not only teaches and reinforces respect and reciprocity but also has a lesson to provide in terms of reconciliation.
"We've got a wonderful diversity of people in the canoe. We've got Indigenous people. We've got Erick (Mugisha) who has come to Canada from Kenya. We've got a mixture of other Canadians. It's a small idea to have a conversation about Canada that we hope you'll be hearing about."
According to John Good, the executive director of the Community Foundation of Greater Peterborough, the message which Connected by Canoe will send lines up perfectly with the conference's theme of "Belong".
"For the last couple of years, community foundations have thought a lot about what it means to belong to community," explained Good, noting foundations across the country have signed on to the Philanthropic Communities Declaration of Canada, a response to the Truth and Reconciliation Commission.
"What that means in terms of our relationships with one another, with Indigenous people, with newcomers, with those who for various reasons may not feel so much a part of that community or face various impediments such as physical disabilities, poverty, any number of things. We're having a large and complicated conversation about belonging but at the heart of it all, it really comes down to how we relate to, and learn, from one another."
"What they (the paddlers) are doing is quite remarkable. Most of us will be hopping in our cars or jumping on a plane and, a few hours later, arriving at the conference. In the journey that they're making, they're making a real commitment to share ideas with one another; to think about what it means to be Canadian."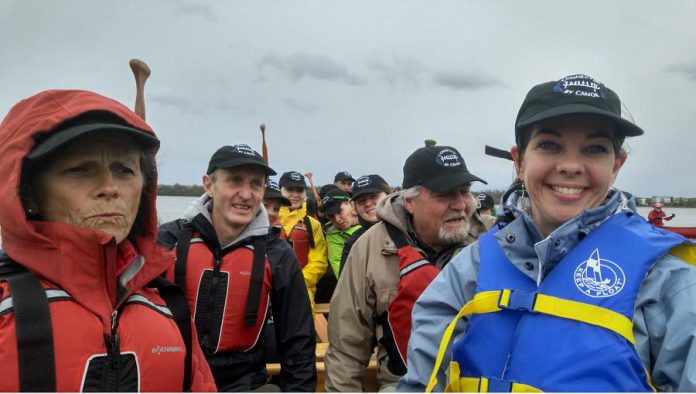 The conversations and activities that will highlight the Express Leg will be captured, according to Jessica Fleury (The Canadian Canoe Museum's marketing/media relations manager and one of the paddlers), in the form of videos, photos, songs and stories that will be shared daily via the museum's social media platforms, allowing all to follow the journey and engage with the project.
"I've tandem paddled and solo paddled quite a bit, but being in a canoe this big with so many different people of different backgrounds and diversities, the conversations that will happen along the way, and all the different communities we'll be visiting and have the chance to interact with, definitely sets this trip far apart from any other trip I've been on," assessed Fleury, adding the opportunity to spread word of the museum and the work it does is an obvious bonus.
Meanwhile, for Mugisha, the waters of the Rideau Waterway will no doubt prove to be a startling contrast to the desert refugee camp that was his home for 18 years in Kenya.
"I'm so much excited," says the native of Rwanda and Fleming student who arrived in Canada last July.
"I'm really grateful being here. I want to make a difference and give a better opportunity to others coming here, to make it a better place for them."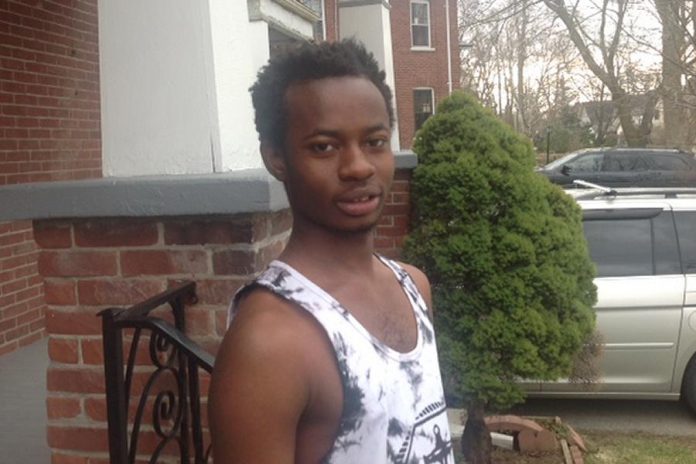 While relatively new to paddling, Mugisha will find comfort in numbers, said Raffan.
"One of the beauties of a big canoe is you don't have to be a really accomplished canoeist to join the team. These people are not here for their ability to paddle. They're here for their ability to join the conversation. We want to show that this vessel can be a vessel of reconciliation but the expression of that goal is in the conversations and friendships. If we're able to learn amongst ourselves and build friendships and that radiates out from there, I think this will be successful.
"We have an opportunity to remind everybody that we're all in the same boat. It seems so simple and so literal but I think it could make for a different Canada if we remember that. We're reminding people that pulling together at the same time in the same direction has its virtues. There's so much difference in the world and in the country. I think the canoe has lessons for tomorrow as well as yesterday when it comes to how to create a country."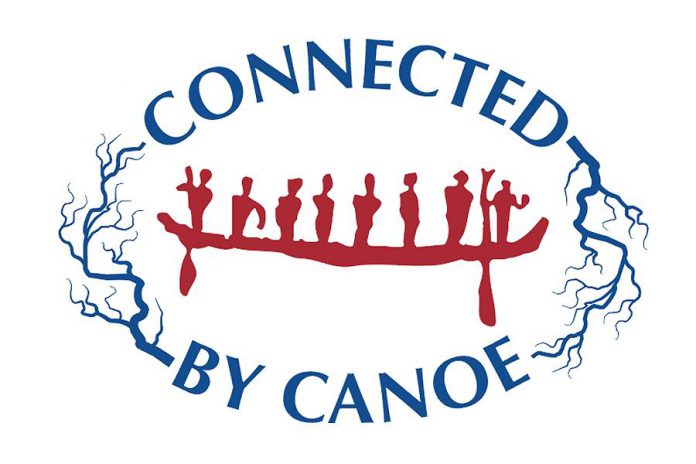 On a personal level, Raffan has another reason to be excited about the journey.
"I've lived in the Rideau Lakes region for 35 years and I've never paddled the Rideau Waterway," he laughed.
"I can't wait to get on the water because it's going to be fun. Life is simpler there."
To view the daily schedule of the Connected By Canoe journey and for more information about the project, including paddler profiles, visit www.canoemuseum.ca/connected-by-canoe. You can also stay connected with the paddlers as they make their way to Ottawa by following the musesum's social media accounts on Facebook and Twitter.