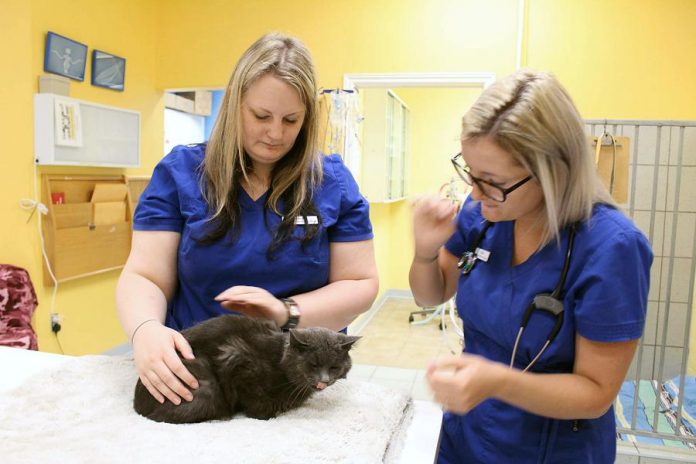 Forrest the cat is recovering from surgery he had this morning (June 28) at Sherbrooke Heights Animal Hospital.
The stray cat was found injured last Saturday (June 24) on North Asphodel 5th Line and brought into the Peterborough Humane Society.
Upon further examination, it was determined the cat — who the Peterborough Humane Society named Forrest — had been shot in the left front leg.
The bullet caused so much damage that Forrest's entire leg had to be amputated.
Susan Dunkley, Manager Development & Outreach at the Peterborough Humane Society, tells kawarthaNOW that the surgery was completed successfully by "the incredibly talented team" at Sherbrooke Heights Animal Hospital.
She says the bullet appears to from a .22 caliber firearm; remnants have been sent for testing to verify the caliber.
Dunkley notes people have made a number of generous donations made to the "Milo Fund" at the Peterborough Humane Society to support Forrest's surgery and his care — "the outpouring of love has been amazing".
However, donations to date will cover just over half the costs of the very expensive surgery, so the Peterborough Humane Society is still seeking donations.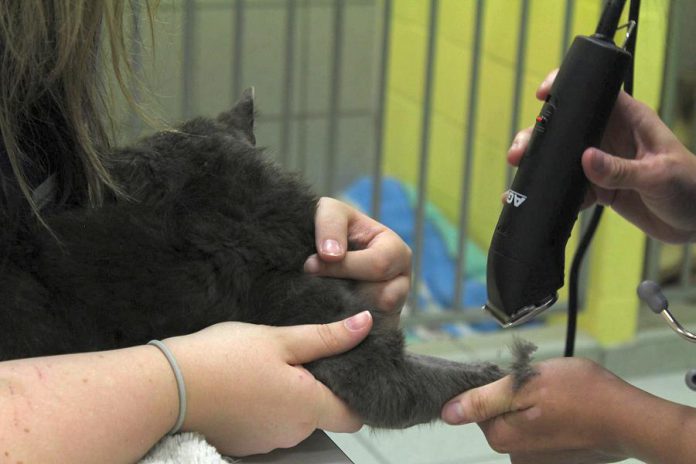 Dunkley also says that a number of people have already offered to care for Forrest or to adopt him, but it's too early to make that decision.
"He has a long road of recovery ahead of him," Dunkely explains. "At this time, we are not sure when he will be up for adoption."
If you wish to donate towards the costs of Forrest's surgery and care through the Milo Fund, visit peterboroughhumanesociety.ca/donations/milo-fund/.
The Milo Fund was set up over 20 years ago by the shelter, as a means for the community to help out with some of the costly surgeries and medications required for injured animals in their care.