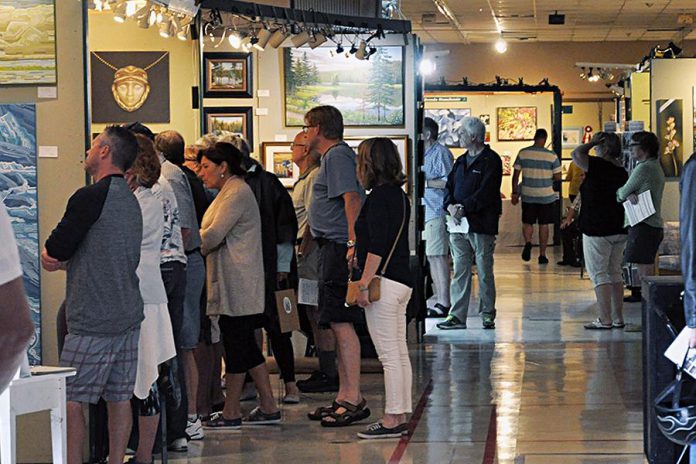 The annual Buckhorn Fine Art Festival and its tradition of world-class art returns to the Buckhorn Community Centre (1782 Lakehurst Road, Buckhorn, 705-657-1918) from Friday, August 18th to Sunday, August 20th, marking the 40th anniversary of the festival combined with Canada's 150th anniversary of Confederation.
The event will showcase some of the province's most talented artists, live music, culinary delights, hands-on activities, and a wide variety of special events to an anticipated 3,000 attendees, rounding out one of Ontario's favorite outdoor summer events.
"Buckhorn Fine Art Festival is one of those events where it's not just an art fair — it's a community event," says Allyson Allin, director of the festival.
"We try to make it a family affair so there's something for everyone. I think people have a great time when they come to this festival."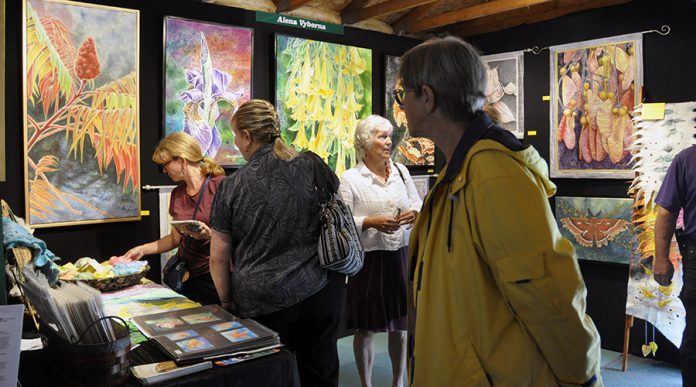 According to Allin, there will be over 80 exhibitors with some returning and some new, bringing never-before-seen artworks to feast your eyes on.
"The artwork is across the spectrum. We will have some different work that people may not have seen in the past," says Allin.
The festival, which relies on fundraising, sponsorships and donations to keep its doors open, is a professionally juried fine art show featuring a diverse selection of artwork including paintings, sculpture, photography, ceramics, jewelry, wood turning, and more from artists across Ontario and even a handful from Quebec. Since its inception in 1978, thousands have shown and sold their artwork at the festival.
Over the weekend, avid art collectors and festival-goers will have an outstanding variety of fine art to browse and purchase as they walk among the diverse range of works in the indoor and outdoor galleries that accommodate the booths.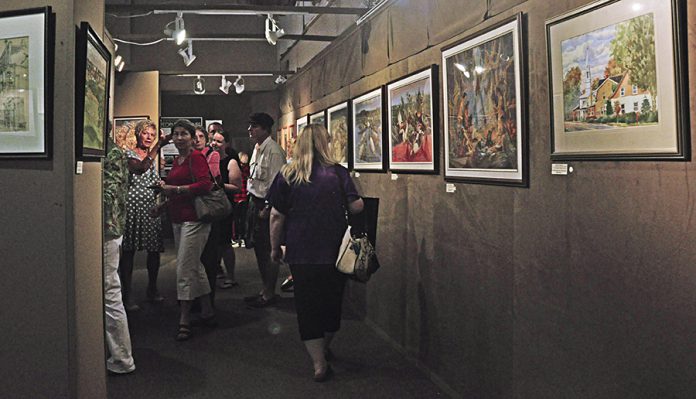 This year, there is much to celebrate.
The festival will commemorate four decades of community spirit and the love of art with a cake cutting ceremony on opening night, along with a special exhibit commemorating Canada's 150th named "Oh Canada! Our True North".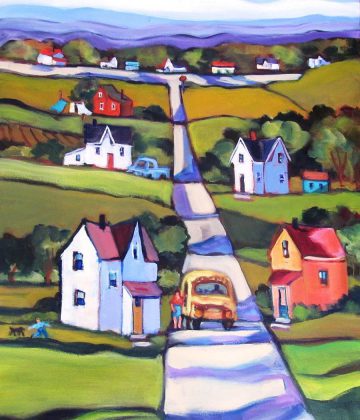 For this initiative, Buckhorn Fine Art Festival alumni were invited to enter images they believe depict Canada.
Twenty-five entries were chosen by a jury committee and will be on display the entire festival weekend.
"Let me just say that there are some very creative ideas about what the reflection of Canada is to them," Allin hints.
She notes that some of the alumni who have been around for a long time and may not be regular exhibitors at the show decided to come back for the 40th anniversary and participate in the special exhibit.
"It's nice to see that they are still interested and want to be involved," she says.
To add to the merriment, the festival was recently rated as one of the top 100 festivals in Ontario for the tenth consecutive year.
What makes this fine art show a must-see destination year-after-year?
"I think it's the community spirit, dedication of the volunteers, and quality of the art," says Allin. "We have a criteria of fine art and we have always kept it at that level."
"I'm in awe about how things get done around here. None of the Buckhorn Community Centre programs would be available if it weren't for the efforts and dedication of the volunteers who join us each year. They deserve the recognition for keeping this place alive."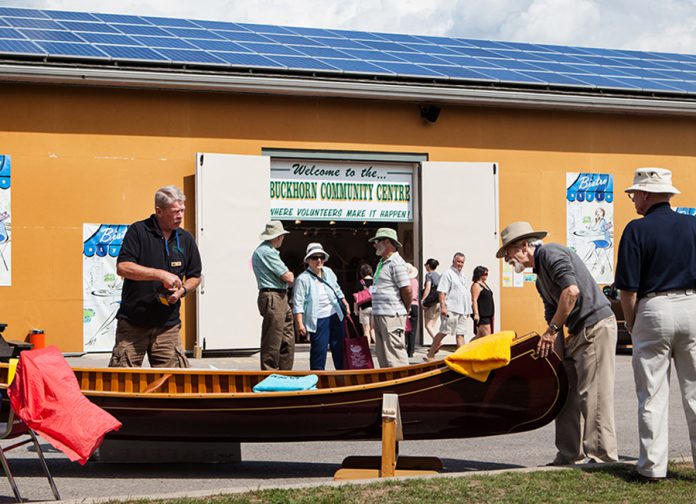 Opening night on Friday, August 18th from 6 to 10 p.m. will feature a garden party at the Buckhorn Community Centre, with the OPP Commissioner's Own Pipes and Drums kicking off the evening with a live performance.
They will be followed by headline performers and Juno-award winners The Good Lovelies during Friday evening. Complimentary appetizers will be available throughout the evening and refreshments will be available for purchase.
The festival will continue over Saturday and Sunday from 10 a.m. to 5 p.m.
In addition to the variety of artwork, the festival will offer a wide range of daily activities that the whole family can enjoy, like the interactive ARTivity Zone where anyone can try their hand at various art forms.
Advance tickets to the opening night are $20, and $25 at the door, and provide admission to the festival all weekend.
Saturday and Sunday day tickets are $8 per person, with children under 12 admitted free. Admission for group of four is $25.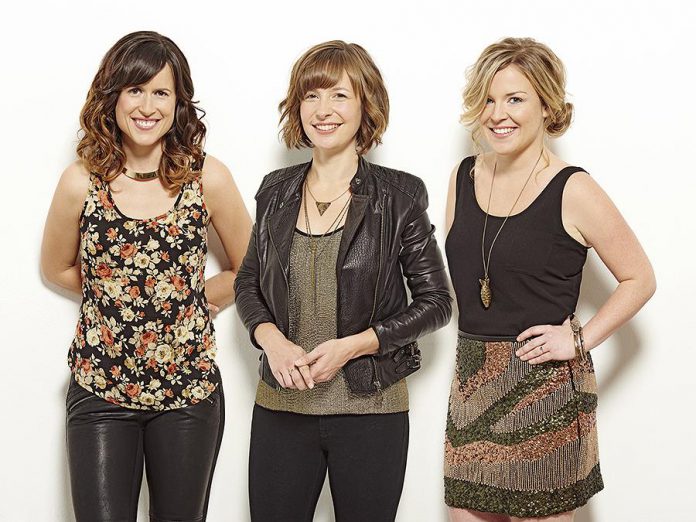 For a complete calendar of festival events or to purchase advance tickets to opening night, go to www.buckhornfineart.com. You can also view the 2017 show booklet online, with all the details about the festival and artists.
You can also follow Buckhorn Fine Art Festival on Facebook and Twitter.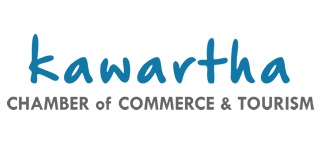 Buckhorn Fine Art Festival is a proud member of the Kawartha Chamber of Commerce & Tourism. The chamber represents members in Curve Lake First Nation and the municipalities of Douro-Dummer, North Kawartha, Selwyn, and Trent Lakes. Visit kawarthachamber.ca for more information.