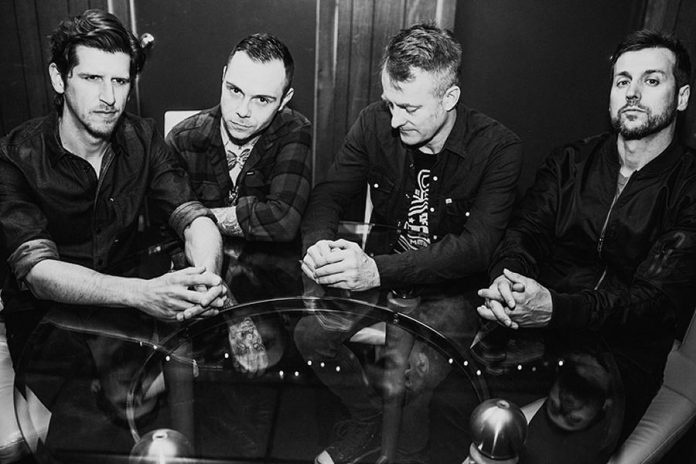 Local fans of one of Canada's most popular rock bands would certainly agree that the result was well worth the wait.
Earlier this year, they were among many waiting for confirmation of the headliner for the August 2nd date of Peterborough Musicfest's 17-concert schedule.
When ONtour announced it was bringing Our Lady Peace to Del Crary Park as part of its 2017 offering of 23 free concerts province wide, their wait was over and anticipation began in earnest.
With opening acts Coleman Hell and River Town Saints, the four-time Juno Award-winning quartet takes to the Fred Anderson Stage, capping a rare tripleheader for the free summer concert series.
Those planning to attend should note the special start time of 7 p.m., with the VIP seating section opens at 5:30 p.m.
Note that VIP seating will be relocated to the east side of the stage for this concert, and seat location will be allotted on a first come, first served basis.
The host for the evening is Sudbury beatboxer Emilie Carrey aka Sparx (she took second place at the World Beatbox Championships in 2015). She will be on stage from 7 to 7:15 p.m. River Town Saints perform from 7:15 to 8 p.m., followed by Coleman Hell from 8:30 to 9 p.m. Headliners Our Lady Peace perform a 75-minute set from 9:45 to 11 p.m.
VIDEO: "Starseed" — Our Lady Peace

Formed in Toronto in 1992 and still headed by co-founder and lead singer Raine Maida — Our Lady Peace's name is taken from a Mark Van Doren poem of the same name — the band has since sold millions of albums worldwide, taking home four Juno Awards and 10 MuchMusic Video Awards in the process.
Our Lady Peace's debut album Naveed was released in March 1994 and immediately paid a huge dividend in the form of a Canadian tour supporting I Mother Earth and 54-40 and, south of the border, opening for Van Halen on tour. The album's title track and "Starseed" charted high, the latter included on the soundtrack for the film Armageddon.
VIDEO: "Superman's Dead" — Our Lady Peace

Seven studio albums followed, the latest being 2012's Curve, but it was the early 1997 follow-up to Naveed that took Our Lady Peace into a whole other stratosphere. Featuring the singles "Superman's Dead", "Automatic Flowers" and the title track, Clumsy achieved diamond-certified status on the strength of one million sales in Canada alone.
While subsequent album sales remained strong, the new millennium brought several changes to the band's lineup, including the departure of original guitarist Mike Turner in early 2002.
"The last two records we've been yearning for a guitar player that can really stand up and have a strong voice and Mike (Turner) just wasn't that kind of guitar player," says Maida in a subsequent Winnipeg Free Press article, hinting at dissension in the ranks.
VIDEO: "Somewhere Out There" — Our Lady Peace

Gravity, Our Lady Peace's fifth album, featured a more mainstream sound. While many fans and critics jumped on that, the album's chart-topping single "Somewhere Out There" was, and remains, the band's biggest international hit. After nearly breaking up during the recording of Healthy In Paranoid Times, the band's sixth album, Our Lady Peace took a break, returning with Burn Burn in 2009 followed by Curve three years later.
However, as noted in an interview with Andrea Warner posted on www.cbcmusic.ca on the 20th anniversary of the release of Naveed, that first studio album still holds a special place in Maida's heart.
"It was basically made out of naiveté," says Maida.
"We didn't know anything about the music business. It was probably the most pure piece of music we've ever made because of that."
With the departure of original drummer Jeremy Taggart in June 2014, Our Lady Peace arrives in Peterborough with Steve Mazur (lead guitar), Duncan Coutts (bass guitar), and Jason Pierce backing Maida's lead vocals.
In Coleman Hell and River Town Saints, Musicfest's audience will be treated to two very different sounds.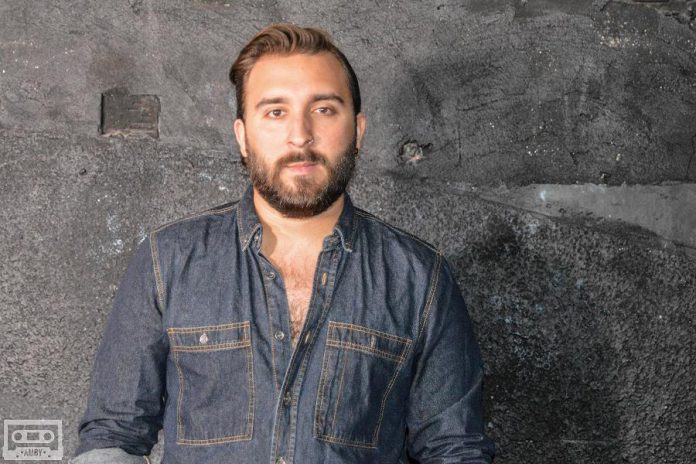 Thunder Bay's Coleman Hell released his debut single "2 Heads" in October 2015 and followed that up exactly year later with Top 30-charting Summerland, his first full-length album from which two singles, "Fireproof" and "Devotion", also charted high.
VIDEO: "2 Heads" — Coleman Hell

VIDEO: "Fireproof" — Coleman Hell

The producer, singer, and songwriter brings an interesting mix of pop-rock, electronic, and rap music genres to the table with equally interesting results — "2 Heads", for example, features a banjo-infused R&B dance sound.
Ottawa's River Town Saints was originally founded in 2013 as Labelle by Chris Labelle, Chris McComb, and Jeremy Bortot. With the addition of Jordan Potvin and Daniel DiGiacomo, the quintet released its first single "A Little Bit Goes A Long Way" in November 2015.
However, it was the follow-up single "Cherry Bomb" that turned heads, peaking at number 24 on the Billboard Canadian Country chart and bringing the band a 2017 Country Music Association of Ontario Award for Single of the Year.
VIDEO: "Cherry Bomb" — River Town Saints

VIDEO: "Bonfire" — River Town Saints

River Town Saints' self-titled debut full-length album was released just this past June, featuring "Bonfire", the band's first Top 10 hit.
Our Lady Peace with Coleman Hell and River Town Saints is sponsored by Ashburnham Realty, Fairstone, Home Hardware, Package Plus, Porter Sound and Marj Tellis.
Peterborough Musicfest is presenting 17 free-admission concerts featuring a total of 22 acts during its 31st season — each staged every Wednesday and Saturday night until August 26th.
Overseen by general manager Tracey Randall and staff, a board of directors, and numerous volunteers, Peterborough Musicfest's stated mission is to "provide diverse, affordable live music to enrich cultural and economic prosperity in our community."
For more information on this concert and/or the 2017 season, visit www.ptbomusicfest.ca or phone the Peterborough Musicfest office at 705-755-1111.