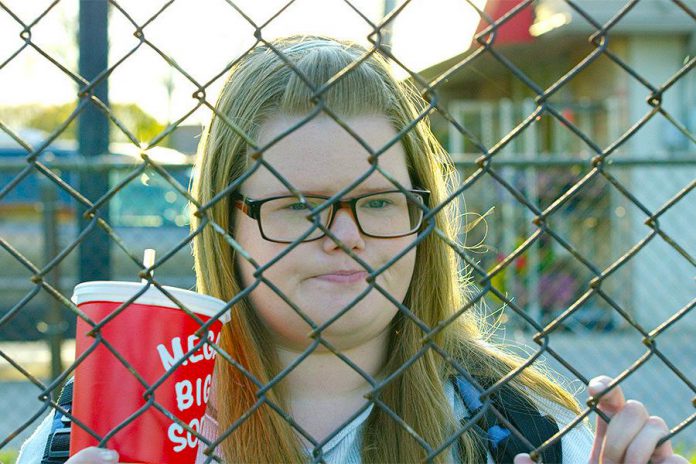 Peterborough native Michelle McLeod has the lead role in a new feel-good movie that has its world premiere at the Toronto International Film Festival (TIFF) on Monday, September 11th.
Michelle stars in Don't Talk To Irene, which also features Bruce Gray (Big Fat Greek Wedding), Geena Davis (Beetle Juice), Scott Thompson (Kids In the Hall), and Anastasia Phillips (Bomb Girls). It was written and directed by Pat Mills (Guidance).
Michelle, who currently lives in Toronto, began her acting career in Peterborough when she was eight years old, participating in her first St. James Players community play. She went on to take various roles in several St. James Players musicals and Peterborough Theatre Guild productions, where she won theatre awards from both groups.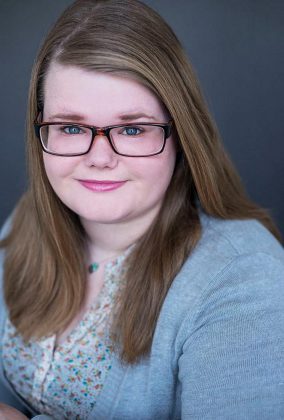 "My daughter grew up in the Peterborough theatre community," says her father Greg McLeod, who shared Michelle's achievement with kawarthaNOW. "She still says director Shirley Rolufs gave her first big break (at eleven years old) when she cast her in the St James Players production of The Music Man."
Michelle continued to act in Peterborough until she was accepted into the theatre studies at the University of Guelph. After graduating, she went on to complete the film and television program at Humber College, and is also a graduate of Second City's Conservatory program. Since then, she has appeared in commercials and on the web, and has also produced her own improv shows in Toronto's comedy community.
In Don't Talk To Irene, Michelle plays Irene Willis, an overeight teenage girl who lives in the fictional small town of Parc north of Toronto (the film was shot in Hamilton). Irene's passion is to become a cheerleader — despite being called "the fattest girl in high school" by bullies and being discouraged from her dream by her overprotective mother.
After getting suspended from school, Irene is forced to do two weeks of community service at a retirement home — where she decides to organize her new circle of elderly friends into an unlikely dance troupe and sign them up for a talent-search reality show.
While the film's age-old story of someone overcoming perceived limitations isn't new, an early review of the film says "McLeod is a rare find and is able to carry the film well."
Unfortunately, unless you already have tickets to TIFF, you'll have to wait for the film to arrive in movie theatres or on streaming services — all four screenings of Don't Talk To Irene are sold out.