From this Sunday (October 22) until October 28th, more than 150 poets from across the country will be in Peterborough to participate in the annual Canadian Festival of Spoken Word — the biggest spoken word festival in Canada.
This is the first time the festival has been held in the Kawarthas, and the first time since 2011 the festival has been held in Ontario. Peterborough is also the smallest city to ever host the festival, which has in the past been held in major cities across Canada including Vancouver, Toronto, Halifax, Calgary, Ottawa, and Montreal.
Jon Hedderwick, the festival director and member of the Peterborough Poetry Slam Collective, says organizers put a bid to host the festival in Nogojiwanong/Peterborough about two years ago.
"We're kind of a unique space in the world of spoken word poetry," he explains in an interview with CHEX Daily on why Peterborough was selected as the host city.
"We're recognized nationally for having a really unique sound and a really wonderful spoken word scene in the city. We've been growing as a community and as a scene for quite a number of years and I think people are just interested to see what we can bring."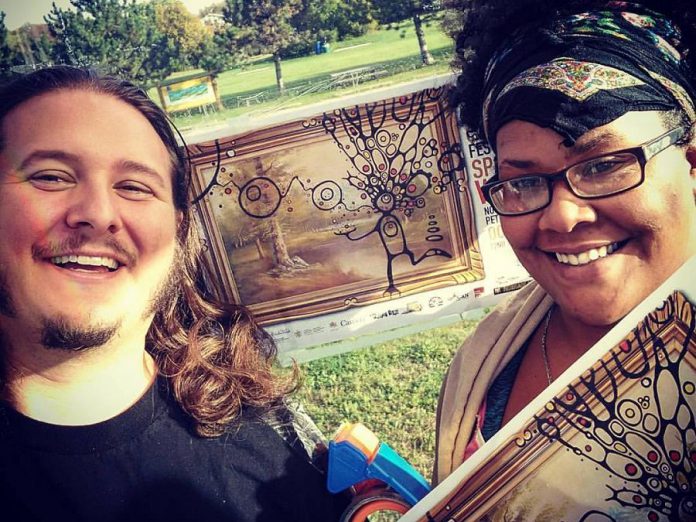 The Canadian Festival of Spoken Word began in Ottawa in 2004 as the Canadian Spoken Wordlympics, the first national gathering of poetry slam teams. Organizers were inspired by the success of the National Poetry Slam in the United States and decided to create a similar flagship event in Canada.
That inaugural festival included six teams of poets and, since then, the festival has grown to attract more than 20 teams from across Canada. Around 160 poets from seven different provinces will be attending the festival in Peterborough. These include poets who will be featured performers and those who will be conducting workshops and master classes and participating in panel discussions, as well as poets from 25 poetry collectives across Canada who are sending teams of five poets each to compete in the festival slams.
And it's the slams that are at the heart of the festival. A poetry slam is a competitive event where poets stand before a mic and read their original work for no longer than three minutes. Work can include all genres, forms, and styles of poetry but no aids (music, props, costumes, nudity, etc.) are allowed. Five judges randomly selected from the audience will score the poet's performance.
Hosted by the Peterborough Poetry Slam Collective in partnership with Public Energy and Spoken Word Canada, the festival begins on Sunday afternoon (October 22) at 1:30 p.m. with a "Play with Poetry" workshop for children at The Theatre On King. On Sunday night at 7 p.m., there will be a "Wild Card Slam", where eight visiting poets can earn their way onto a wild card team to compete in the team slam tournament. Halifax poet, filmmaker, and activist Andre Fenton will be the featured performer.
On Monday (October 23), there will be a slam poet orientation session at 3 p.m. at the Market Hall, which will also host the opening gala of the festival on Monday night at 8 p.m.
The first four preliminary poetry slam bouts begin on Tuesday (October 24) at 6 p.m. and at 8 p.m. at The Venue and at Shots, with four more bouts happening at the same venues and times on Wednesday (October 25). The final three preliminary bouts take place on Thursday (October 26) at 6 p.m. and 8 p.m. at The Venue and at Shots.
The two semi-final poetry slam bouts take place beginning at 6 p.m. on Friday (October 27) at the Market Hall, with the finals and closing gala taking place at the Market Hall at 7 p.m. on Saturday (October 28), where this year's festival champions will be crowned. Poets Mitcholos Touchie, Charlie Petch, and Rabbit Richards will also be showcased at the closing gala. An after-party at Market Hall will take place at 10 p.m., closing out the festival.
In addition to the slam competitions, there are numerous performances, workshops, master classes, and panel sessions taking place throughout the week. Every morning from Monday to Friday, Kay'la Fraser will be leading "Po-Yo", which combines yoga with mindfulness and poetry. The Collisions Cafe Show, featuring performances from different poets, will be held daily around noon from Tuesday to Saturday at different venues. Master classes will be held throughout the week with poets Andre Prefontaine, Dan Yashinsky, Rabbit Richards, Lillian Allen, and Charlie Petch.
This is only a sampling of 50-plus events taking place during the Canadian Festival of Spoken Word. For a complete listing of all the events, see our Canadian Festival of Spoken Word events column.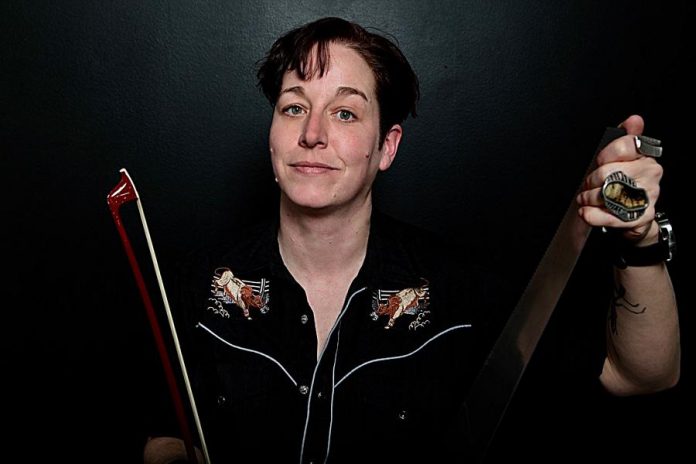 The cost for an all-access pass to the festival — which includes admission to all poetry slams, performances, panels, and additional events, as well as one workshop and one master class — is $40 ($30 for students or the under-waged). Pass holders also get discounted prices for additional workshops and master classes as well as the Po-Yo mornings. Passes can be purchased in advance on Eventbrite.
If you don't want to purchase an all-access pass, you can buy tickets at the door for individual poetry slams for $10 ($5 students or under-waged), feature performances for $15 ($10 students or under-waged), master classes for $25 ($20 students or under-waged), and workshops for $20 ($5 students or under-waged). You can also purchase an evening pass for $20 ($15 students or under-waged).
All panel discussion and daytime showcases are free.
For more information about the festival, visit the Canadian Festival of Spoken Word website at cfsw.ca or follow the festival on Facebook.
Editor's note: Several festival events were scheduled to take place at The Spill, which closed permanently on October 18. Festival organizers have relocated these events to other venues. Our Canadian Festival of Spoken Word events column includes the new locations.