---
Awards Gala – Only a few tickets left!
Tickets for the 18th Annual Awards of Excellence Gala are almost sold out — purchase your seats!
The 18th Annual Awards of Excellence Gala is taking place on Friday, November 3rd at Elmhirst's Resort. Tickets are $85 each plus HST. Dinner includes: a choice of soup or salad; Elmhirst's roast beef, poached salmon, or butternut squash spaghetti; and a dessert buffet. See the full menu.
A special room rate is available for those booking for the night of the Awards Gala. Call Elmhirst's Resort at 705-295-4591 and mention you are booking for the Chamber Awards of Excellence Gala on November 3rd.
RBC Closure in Apsley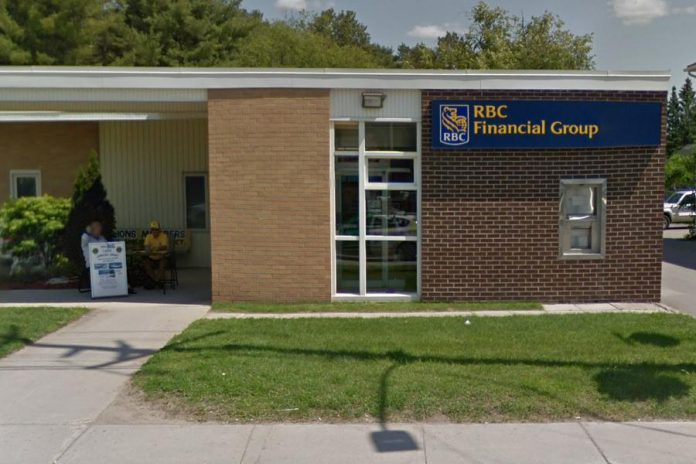 North Kawartha Business Survey
As you are aware, RBC has announced the intention to close their branch in Apsley in April 2018. The Kawartha Chamber of Commerce & Tourism is looking to gather data regarding the impact this would have on area businesses. Please take a few minutes to complete this survey. The Chamber hopes to have as many people as possible complete the survey before the Public Meeting on November 2nd (see below).
Community Information Session – November 2nd
A community information session is taking place at the North Kawartha Community Centre, 340 McFadden Road in Apsley, on Thursday, November 2nd from 7 to 8:30 p.m. This is an opportunity to learn more about the decision to merge the branches and discuss potential alternative banking arrangements and services.
B.O.S.S. Speed Networking – Last Chance to Register
This is your last chance to register for the B.O.S.S. (Business Owners Sharing Solutions) workshop on Effective Networking Techniques of the year on Wednesday, October 25th from 5 to 7 p.m. at Westwind Inn on the Lake.
This workshop will focus on effective networking and will include a speed networking portion. Chamber Members, Tonya Kraan of Strexer Harrop & Associates, Scott Matheson of CIBC Lakefield, and Tom LaBranche of Village Pet Food & Supply will discuss networking techniques, and share tips and tricks for effective networking and how it can benefit you as a business professional.
Register now. The workshop is $10 for future members and free for Chamber members, thanks to Professional Development Sponsor Lynn Woodcroft, Sales Representative, Royal LePage Frank Real Estate.
Submit Outside Bids for Chamber Gala Silent Auction
Can't make it to the Chamber's Gala this year? You can still participate in the auction by submitting your bids! Once again this year, local businesses have generously donated many fabulous items to auction off.
Items up for bid include:
Cirque Musica Holiday presents Believe Tickets
Edwin Matthews Artist Proof
North Ridge Ranch Dog Sledding
kawarthaNOW.com Customized Advertising
Six Month Membership for The Athletics Centre at Trent
Bids close on November 2nd. For more details, visit the Chamber website. Additional items will be posted later this week.
Know Your Power Cobourg – November 15th

Navigating energy-efficiency programs for business
Chamber members are invited to a breakfast event on Wednesday, November 15th, to learn about energy cost-saving programs and incentives available to Ontario businesses. The event is being held at the Best Western Plus Cobourg Inn & Convention Centre, 930 Burnham St., Cobourg. Registration and breakfast is at 9 a.m., and the program runs from 9:30 to 11 a.m. There is no charge to attend. Register here.
Canada Green Corps Wage-Subsidy Programme
Green Corps is a competitive post-graduate internship programme that supports carbon reduction efforts and green innovation, while minimizing the costs of these initiatives to business.
The Government of Canada covers up to 65 per cent of a Green Corps intern's wages, allowing small-medium sized enterprises to offer more competitive compensation packages that attract top talent. The young professionals accepted into this programme are exceptional: highly educated, passionate, and technically-savvy.
Applicants must pass an intensive four-stage screening process, including a final interview with the potential employer themselves.
The deadline for employer applications is December 31, 2017. For more information, please email Project Officer Lowine Hill at lowine.hill@unac.org or Project Officer Kanchan Muti at kanchan.muti@unac.org.
Chamber Members Are Hiring
Historic All Hallows' Eve at Lang Pioneer Village – October 27th and 28th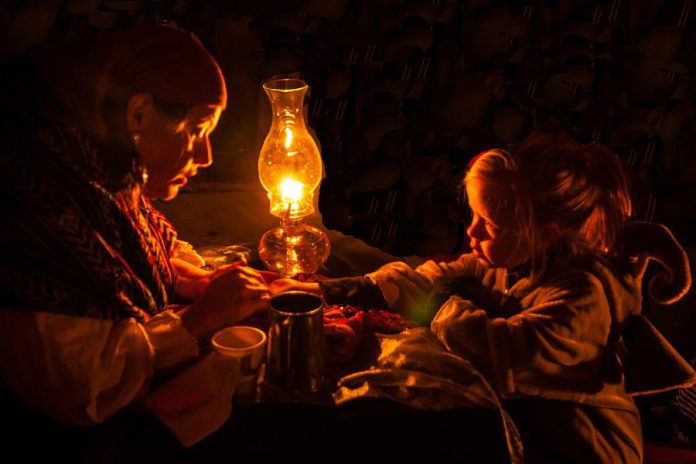 Have you ever wondered how Halloween celebrations began? Delve into the mystery with Historic All Hallows' Eve this Friday and Saturday (October 27th and 28th) at Lang Pioneer Village Museum in Keene.
From 6 to 9 p.m., discover more about the origins of modern Halloween traditions by immersing yourself into All Hallows' Eve, originally a Celtic Feast celebrated on October 31 when it was believed that the veil between the living and the dead was thinnest.
SHRP Launches Wed-Based HR System
How Will Labour Reforms Affect Your Business?
Trying to figure out how Bill 148 will affect your business? Struggling to meet the latest government-mandated health and safety, workplace harassment prevention, and accessibility requirements? If you need cost-effective HR support, SHRP has launched a web-based HR system fully backed by its unparalleled human resources expertise.
HRlive offers automated tools to help you manage all of your HR challenges with local access to the SHRP team. It is the only service that offers completely automated training that addresses all compliance issues in Ontario. For more information, email info@savinohrp.ca or call 705-400-8350.
Chocolate Rabbit at Luxury Chocolate Show in Toronto – November 4th and 5th
Lakefield's The Chocolate Rabbit will be at the Luxury Chocolate Show in Toronto on Saturday, November 4th and Sunday, November 5th. They will be in Booth 105 at the show, which takes place inside the Toronto Reference Library.
Visit www.torontochocolateshow.com for more information.
Abuse Prevention of Older Adults Workshop – November 10th
The Abuse Prevention of Older Adults Network, in partnership with Community Care, invites you to attend a free workshop in Lakefield. You will learn to recognize the warning signs of the abuse of older adults and how to respond safely, and supportively to help seniors at risk or experiencing abuse.
The workshop takes place at the Lakefield Marshland Centre on Friday, November 10th from 9:30 to 10:30 a.m. (doors open at 9 a.m.). Register by contacting Maggie Doherty-Gilbert at 705-742-7067 ext. 250 or at inraffiliateptbo@gmail.com.
Holiday Home Tour in Buckhorn – November 26th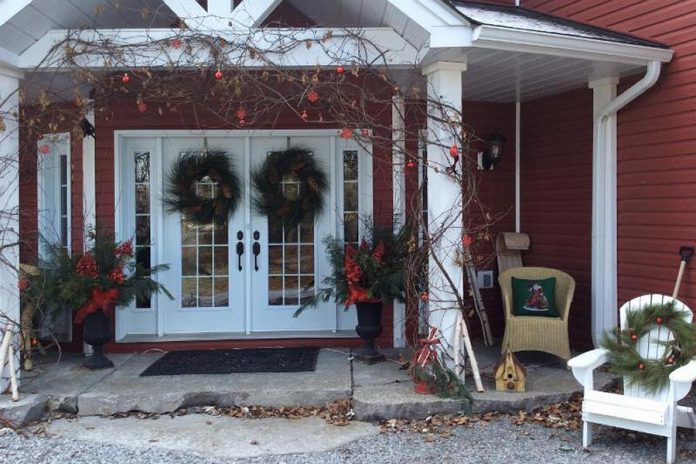 The Buckhorn Community Centre presents the 7th Annual Holiday Home Tour on Sunday, November 26th, where you can tour five beautiful homes decorated for the Christmas season!.
Included in the tour of homes is the Princess Margaret Lottery home and four lakefront properties. Limited tickets are on sale for $20, which includes a tour of the five homes and a complimentary tea room with homemade goodies.
To avoid disappointment book your tickets early. You can purchase tickets the at Buckhorn Community Centre (705-657-8833), Griffin's Greenhouses (705-652-8638), or the Buckhorn Welcome Centre (705-657-3288).
Lakefield Christmas in the Village Gala & Holiday House Tour
The Lakefield Christmas in the Village Holiday House Tour kicks off on Friday, November 17th with a Gala Night. Tickets are $75 and include an exclusive house preview with the designers, music, food, and drink.
The Holiday House Tour takes place on Saturday, November 18th from 10 a.m. to 5 p.m., and Sunday, November 19th from 10 a.m. to 4 p.m. Tickets are $25. The tour features the stunning Murtaugh's Home from Cheaper by the Dozen 2, and the 2016 Princess Margaret Lottery Early Bird Winning House.
Tickets are on sale at Stuff, Lakeshore Designs, Lakefield Athletic Club, and online.
Upcoming Events
Sunshrine's 4th Annual Bake Sale – October 26th and 27th
Buckhorn Pumpkinfest – October 28th & 29th
Performing Arts Lakefield – Penderecki String Quartet – November 3rd
Buckhorn Autumn Dinner Theatre – November 3rd-5th and November 10th-12th
For more information about the businesses and events listed above, please visit the Kawartha Chamber of Commerce & Tourism website at kawarthachamber.ca.
All photos supplied by Kawartha Chamber of Commerce except where noted.