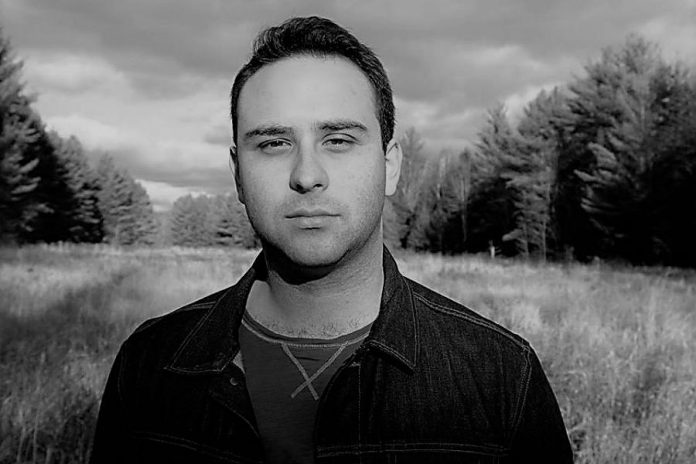 Rich Cochrane of Status Exempt has won the annual Cubs' Lair youth entrepreneur competition hosted by FastStart Peterborough, the Innovation Cluster, and the Trent Youth Entrepreneurship Society.
Cochrane was one of six finalists who made their pitches to a panel of judges at the Gordon Best Theatre in downtown Peterborough on Thursday (November 30).
Anishinaabe and a member of Curve Lake First Nation, Cochrane launched Status Exempt to make it easy for First Nations shoppers to buy online, tax exempt. He has been working in the Cluster's incubator The Cube creating a platform for businesses and First Nations consumers to provide tax exemption in an easy way.
Currently, First Nations online shoppers — who are exempt from paying HST — need to submit their receipts to the government for a tax refund, a process that can take up to 90 days. Cochrane's innovative solution reduces this process to a few minutes.
"Reconciliation is a hot topic in Canada right now," Cochrane says. "A big component of reconciliation is building a stronger relationship between Indigenous Canadians and the rest of Canada and businesses will play a critical role in building that relationship."
Members of First Nations represent over three per cent of Canada's population and are also the fastest-growing segment of the population. Many live in remote or rural areas and have no other option but to shop online. Cochrane believes his solution to obtaining tax exemption will allow businesses to gain a large group of new consumers.
A graduate of the University of Windsor with a Bachelor of Commerce (specializing in Finance, Accounting and Entrepreneurship), Cochrane has worked as a banker in downtown Toronto, in the Aboriginal Banking unit at the Bank of Montreal as well as at HSBC Global Banking & Markets.
The five judges on the panel listened to pitches that included tech innovations for archaeology, real estate, energy saving and mobile apps, as well as a pitch for a cupcake bar service. They chose Cochrane as the winner because he was well prepared with his pitch, knew exactly where he wanted to go with his business, and identified a business opportunity for a problem that doesn't currently have a solution.
Cochrane will receive a prize package valued at $14,000 to help grow his business, which includes $3,000 cash from Ontario 150, extended incubator space at the Cluster, coaching and mentoring from established startups, and more.
"I didn't do this alone," said Cochrane after winning the competition. "People in the Cube helped me and I think that's the real value of the Cube. I bounced these ideas off dozens of people. Rose and John, the Innovation Specialists, helped me nail down this pitch so thank you to everyone for helping me there."
For more information about Cochrane's business, visit statusexempt.com.
The two runners-up of the competition were Sultan Moni of Zatiq and Victoria Naish of The Cake Engineer.