Everyone who has spent a significant amount of time either in or around the Peterborough music scene has a story about knowing or seeing a famous musician.
From watching a young Serena Ryder play guitar in a downtown coffee shop, to that time Neil Young bought a guitar at Ed's Music, to those people who talk about going to high school with Sebastian Bach — these kind of stories are so common in Peterborough that we don't really think about it.
For a small city the size of Peterborough, an outstanding number of successful musicians come from the area. This is the inspiration for Michael Hurcomb and Ryan Lalonde's feature-length film The Radius Project, which makes its debut on Saturday, February 3rd at the Market Hall in downtown Peterborough.
As the creative team behind the popular web series "Bandwagon", Michael and Ryan are shining a spotlight on Peterborough's incredible success at producing world-famous musicians by painting an intimate portrait of our community's musical history.
"When we've grown up we've always had these stories," Michael says. "We all just knew about them. It's something we've taken for granted in Peterborough because we have all these rock stars walking around. We've always had that."
Although people who live here are aware of Peterborough's vibrant music and arts scene, for some reason it seems to slip under the radar of people outside of the Kawarthas. As Michael explains, the origins of The Radius Project came from telling a Toronto-based colleague about Peterborough's cultural contributions.
"I was coming back from the Bonnaroo Festival and I was with a photographer from Toronto who had heard of Peterborough, but didn't know anything about it," he says. "She asked who would she know who came from there, and I started naming off musicians and athletes and actors.
"When I was finished she said 'You're kidding, there's no way that this is true that this many people come from Peterborough.' She was blown away and said 'You should get the word out about Peterborough.' So that morphed into a documentary."
Successfully crowdfunded in 2015, The Radius Project has been an ongoing passion project for Michael and Ryan. They were able to collect interviews and stories from an impressive group of notable musicians, including Threes Day Grace, Thousand Foot Crutch, The Strumbellas, Royal Wood, Serena Ryder, Hawksley Workman, The Lonely Parade, The Silver Hearts, Ronnie Hawkins, Cross Dog, The Spades, and more.
The film also includes interviews with Los Angeles music producer Greg Wells, who has worked with an incredible array of artists including Adele, Katy Perry, Celine Dion, Elton John and Aerosmith, as well as Canadian television personality George Stroumboulopoulos.
"Greg Wells was one of the first people I interviewed," says Michael. "We thought we had all the answers, but I went to LA and sat down with Greg and then I saw that it was far more.
"We have George Stroumboulopoulos in the film because I wanted to interview someone who knew something about all of these bands. I interviewed George backstage at the Juno Awards and we had fifteen minutes. I probably used fourteen minutes of him talking. He knew so much about these bands and their influence."
VIDEO: "The Radius Project" Trailer

Michael says one of the difficult things about The Radius Project was just who to include, and which artists to cut from the narrative.
"Ryan and I sent out requests to everybody we could think of, but you can only do interviews with people who respond back to you," he says. "One of the faults of the documentary is that we can't fit everyone in.
"At first that seemed like a struggle, but I actually love that about it. By using the people who have had great success, maybe it'll make people in Peterborough support their music scene even more, or make someone from Victoria BC say 'I need to go to this town and check it out and see what's going on'.
"In The Radius Project we use fame as a lamp post to draw attention to Peterborough. I wanted people in Peterborough to know the history of some of these musicians who went on to national success, and that these same people went to the same public schools, and high schools, and ate at the same cafeteria. It makes success accessible. They don't need to be from New York or LA."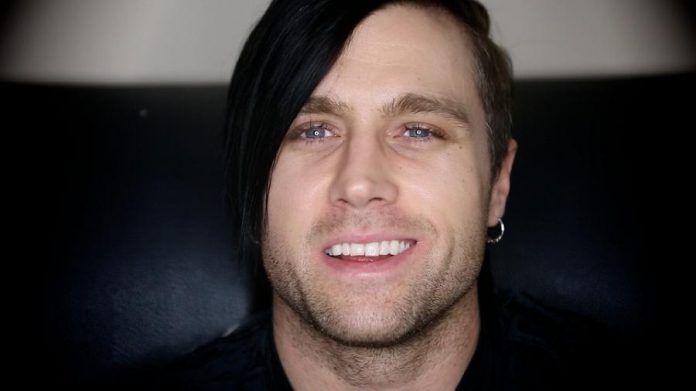 One of the popular questions often thrown out amongst local artists is just what is it about Peterborough that creates this thriving and successful arts community, which seems to go unrecognized by the rest of the world.
"We had hoped to figure that out but we didn't," Michael says. "I think it's better we didn't figure that out. People keep saying there must be something in the water, or because of it being a university town, or the economy. But there are so many different things about Peterborough. What I think it might be is that we let people try things. We let people succeed and fail and we support them.
"Peterborough is close to Toronto, but we are far enough away not to be affected by it. We're in a bubble. We're a lot like Seattle, or some of those other cities with major music scenes like Winnipeg and Edmonton. Cities that can try different things, and see what works and create their own sound individually."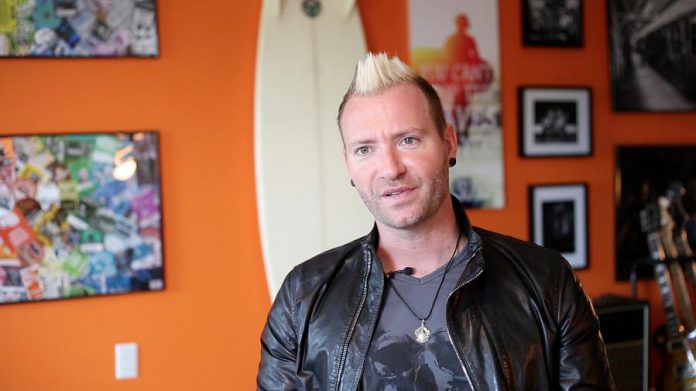 "But the interesting thing about Peterborough is that it doesn't have its own sound," Michael adds. "We've had a lot of success from a lot of different musicians in a lot of different genres at different times, but most of the time they haven't sounded the same."
Another interesting phenomenon explored in The Radius Project is that some of these musicians came from outside of Peterborough, but once here they made this area their home base.
"It interests me that people are drawn here," Michael says. "We have Jason Parsons from USS and Simon Ward from The Strumbellas, we've got The Spades and some of The Silver Hearts — people who were drawn here or came for school, people who came here and saw the music scene and they wanted to stay here."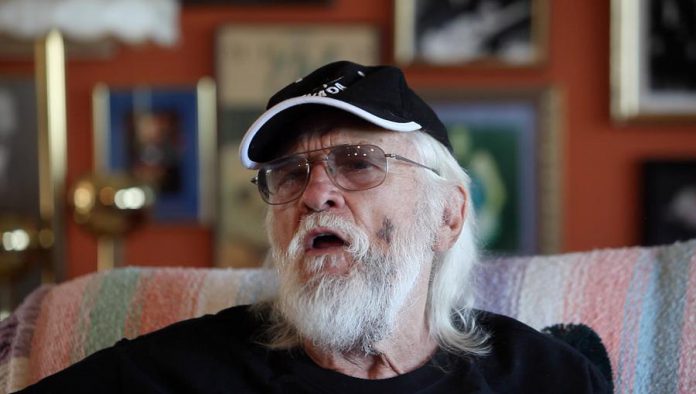 Michael looks to legendary musician Ronnie Hawkins, who despite being originally from the United States made his home on Stoney Lake, as an example of this phenomenon.
"Ronnie Hawkins had an influence because he brought people here and he performed here," Michael points out. "He brought The Band together here, and he had The Hawks and Buzz Thomason and Barry Haggerty playing with him, and then they went on. Then he brought The Weber Brothers here. He's been a beacon because he attracts people here, and he still lives here.
"I find it interesting, such as in the case of A Thousand Foot Crutch and Three Days Grace, that they live in or around Peterborough. They probably could live anywhere in the world, but their roots are here."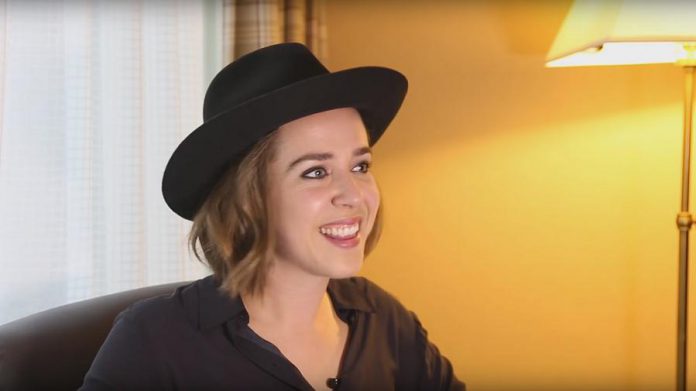 One thing Michael says has bothered him about the film is that, with few notable exceptions, the musicians featured in The Radius Project are all male.
"When you look at these bands, especially in the late 1990s and early 2000s, they are predominately male," he says. "You need to look at it as how it was, but it still bothers me a lot.
"What gives me great joy is that the future is female. You can name more female artists now that are pushing the boundaries in Peterborough. If I made this documentary in ten years as a sequel, I believe that it would be predominately female."
One of the most important parts of Peterborough's musical history is its legendary venues, which make up an important part of the narrative of The Radius Project. The music venues, both the ones that are still operational and those long closed, become characters in themselves and are as beloved to Peterborough residents as the musicians who played on their stages.
"We need to draw attention to the venues," Michael says. "It's a hard business. We have a section where people talk about the venues they played at and where they remember seeing bands. Not many of the venues on that list are still running.
"People will play no matter what, but we need to focus on those incubators and really just support that scene, because great things happen from it."
With the premiere of The Radius Project drawing near, I ask Michael what his hopes are for the film once it is presented to an audience, both locally and beyond Peterborough.
"It's an inspiring story I think," Michael says. "If kids see this film and say 'I can do this', if people playing now see it and realize there is a pathway here, or if it gets out in a way where people get to see it and it attracts them to Peterborough, then that's great."
A film that celebrates our city, our music and our success stories, The Radius Project premieres on Saturday, February 3rd at the Market Hall in downtown Peterborough.
The 94-minute film screens at 8 p.m. and tickets are $20 (including fees), available at the Market Hall Box Office, by phone at 705-749-1146, or online at markethall.org. Tickets are also available (cash only) at Moondance (425 George St. N., Peterborough, 705-742-9425).
Born in a Storm, a short film produced by Caleb Pedosiuk for The Land Canadian Adventures, will be screened first. The film includes a spoken word perspective by The Land owner Bretton Clarke about his organization's perspective on the multicultural heritage of the land and the significance of the canoe to connecting with ourselves, with others, and with nature.
AUDIO: CBC Radio Ontario Morning interview with Michael Hurcomb
Michael Hurcomb on CBC Radio Ontario Morning – February 2, 2018

Peterborough filmmaker Michael Hurcomb was interviewed by Wei Chen this morning on CBC Radio Ontario Morning about his and Ryan Lalonde's music documentary "The Radius Project", which premieres on Saturday (February 3) at 8pm at the Market Hall in Peterborough. Listen to the interview below, and read our story at https://kawarthanow.com/2018/01/25/the-radius-project/ Tickets are $20 general admission, available in advance at http://markethall.org or at the door.

Posted by kawarthaNOW.com on Friday, February 2, 2018