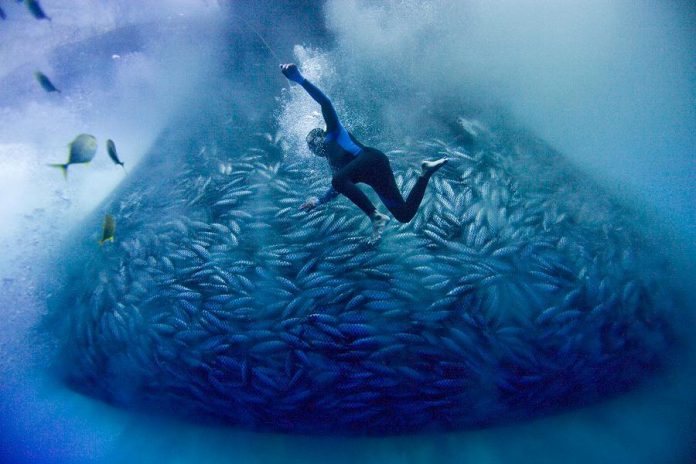 This weekend, downtown Peterborough will light up with the excitement of the 14th annual ReFrame Film Festival. From January 25th to 28th, film buffs will shuffle through the snow between venues in the heart of our city to view a curated collection of the best international social justice documentary films of the year.
ReFrame is well known for engaging broad audiences through film and art. The festival encourages dialogue and activism by facilitating thoughtful debate through panels, discussions, evening socials, and question and answer periods with filmmakers, producers, and film subjects, along with community members and local organizations.
Sixty-plus films are being screened over three days, with many themes emerging that explore international politics, Indigenous cultural healing and language revitalization, wellness and mental health, human rights, gender, arts and culture, and issues confronted by aging, LGBTQ2, and First Nations communities.
VIDEO: "Fix and Release" Trailer

Another common thread woven throughout more than 15 films is the environment. This year's environmental documentaries explore diverse issues we face locally and globally: mining, waste management, climate change, genetically modified foods, industrialization, wildlife extinction, farming, and more.
As environmental issues are, these stories are complex and many include narratives that cross the boundaries between economics, science, policy, society, and culture.
This year, there are a few local treasures featuring environmental themes as explored by local filmmakers from the Peterborough area:
Local film Fix and Release by Scott Dobson follows the Kawartha Turtle Trauma Centre as it fights to even the odds for the survival of freshwater turtles injured on roadways.
VIDEO: "Plastic China" Trailer

Local filmmaker Cara Mumford's film The Oldest Tree in the World is described as a love song to the oldest sugar maple in the region; it grows just outside Nogojiwanong (Peterborough) in Mark S. Burnham Provincial Park.
Join GreenUP's Sustainable Urban Neighbourhoods program as a sponsor for the local film Lovesick. Filmmaker Lauren Bridle dives into the changing landscape of Lovesick Lake, one of the smallest bodies of water along the Trent-Severn canal system, while telling the stories of the people who live on its shores.
Previous attendees of ReFrame will know that many themes presented at the festival are timely and urgent, and can even feel overwhelming at times.
For example, Blue is a shocking and serious look at the impact of industrialization on oceans through the lens of industrial-scale fishing, habitat destruction, species loss, and pollution.
VIDEO: "Blue" Trailer

Plastic China is an urgent look at issues of equity, waste, and the environment through the story of a Chinese family that works and lives in a plastic recycling factory that takes in waste from the Western world.
Modified investigates reasons to label genetically modified organisms in our food by looking at both sides of the argument and weaving personal narratives about family, food, health, and loss.
These films go straight into the heart of the issue, telling the stories of extraordinary people while inspiring hope in humanity, and creating positive action in the community. These types of films allow us to ask ourselves, "What can I do to make a difference?"
Also included this year are some beautiful films that celebrate nature and environment. For a comforting and heartwarming viewing, be sure to attend Heart of the Land (Tiovola), which follows the lives of a gentle and hard-working farming couple in Finland, exploring their love their rural life as they face retirement.
Also, nature mother is a lovely film about a son who explores his photographer mother's love of nature and beauty with a view through her lens. The Hundred-Year-Old Whale is a beloved look at "Granny," the world's oldest killer whale, who has proven that is better to be wild and free.
"We're proud of our amazing programmers who have put together another excellent environmental program for ReFrame 2018," says ReFrame Film Festival Executive Director, Krista English, "Some of this year's selections will shock you, some will excite you, and many more will inspire you to action."
To see what English means about this year's environmental program, be sure to check out these screenings:
Friday, January 26
A Moon of Nickel and Ice (The Venue at 11:30 a.m.)
Plastic China (Showplace at 2 p.m.)
Fix and Release (Showplace at 5 p.m.)
The Oldest Tree in the World (Showplace at 5 p.m.)
Thank you for the Rain (The Venue at 5 p.m.)
nature mother (Market Hall at 7:30 p.m.)
Modified (Market Hall at 7:30 p.m.)
Saturday, January 27
Blue (Showplace at 10:00 a.m.)
Fixed! (Showplace at 11:30 a.m.)
Food Coop (Showplace at 11:30 a.m.)
The Hundred-Year-Old Whale (Showplace at 4 p.m.)
Lovesick (Showplace at 4 p.m.)
Sunday, January 28
Kéwku (Market Hall at 10 a.m.)
Heart of the Land (Toivola) (Market Hall at 12 p.m.)
The Thinking Garden (Market Hall at 2:30 p.m.)
Mama Agatha (Market Hall at 2:30 p.m.)
Keep Talking: Immersion in the Alaskan Wild (Market Hall at 4:45 p.m.)
Daytime passes are available for purchase at the GreenUP Store at 378 Aylmer Street North until Thursday afternoon (January 24) and then at Showplace Performance Centre. You can also get them online at www.reframefilmfestival.ca. Daytime passes are $30 for adults, $20 for students or un/underemployed individuals, and are valid all weekend long for films before 7:30 p.m.
Tickets for evening feature films must be purchased separately for $10 with a daytime pass, or $15 without. Rush tickets may be purchased at the door, if available ($10 for daytime films, $15 for evening features). Passes and tickets will be available at Showplace during the festival.
For film trailers and descriptions, and for the full festival schedule including film screenings, post-film discussions, panels, social events, performances and installations, please visit www.reframefilmfestival.ca. To pick up a full festival catalogue, visit the GreenUP Store in Peterborough or Happenstance Books and Yarn in Lakefield.