Bobcaygeon resident and Trent University alumna Dianne Lister will be leading The Canadian Canoe Museum's exhibit design committee for the new museum.
Lister, who has been a member of the museum's board of directors for four years, will chair the committee overseeing the design and development of the new museum's exhibition spaces for the world's largest collection of canoes, kayaks, and paddled watercraft.
The museum has already announced that GSM Project, one of the world's leading exhibit design firm, will be helping to create exhibits and one-of-a-kind visitor experiences at the new facility. The exhibit design committee, consisting of stakeholders and subject matter experts, will be working with GSM Project along with museum staff.
"The new museum project brings with it once-in-a-lifetime opportunities to examine and interpret this world-class collection and national cultural asset," Lister says. "I am honoured to take on this new role. I look forward to working with experts, thought leaders and community members from coast to coast to coast to ensure that this extraordinary collection is experienced to its fullest in the new museum."
The new museum, to be located beside the Peterborough Lift Lock, will include 21,000 square feet of exhibition space to feature 10 to 12 galleries, as well as 28,000 square feet of storate space to display 500 full-sized watercraft and other canoe-related artifacts.
Montreal-based GSM Project has designed exhibitions and visitor experiences for museums, science centres, and more both in Canada and around the world. In Canada, the company was the lead designer of the new 40,000-square-foot Canadian History Hall at the Canadian Museum of History — the largest exhibition about Canadian history ever developed.
Internationally, the company's projects include The Alaska Gallery at the Anchorage Museum in Alaska, and the Lee Kong Chian Natural History Museum and Indian Heritage Centre, both in Singapore.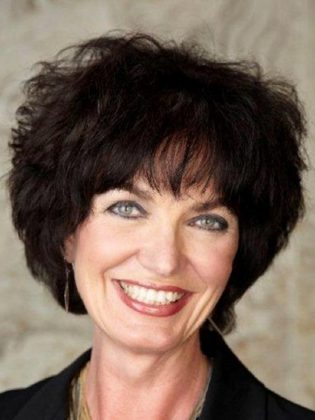 As well as being a member of the museum's board of directors, Lister is currently the chair of the Kawartha Lakes Arts Council, and a trustee of the McMichael Canadian Art Collection. She was a founding director of the Community Foundation of Greater Peterborough and previously served as president and executive director of the Royal Ontario Museum (ROM) board of governors from 2011 to 2014, vice-president of external relations at Trent University from 2006 to 2011, and president and CEO of Sick Kids Foundation from 1991 to 2003.
After obtaining her undergraduate degree in English from Trent University in 1976, Lister went on to obtain a law degree from Osgoode Hall Law School in Toronto. A member of the Law Society of Upper Canada and the Canadian and Ontario Bar Associations, she practiced as a social justice lawyer.
In 2011, she was named one of Canada's 25 most influential women by Women of Influence Inc.
Lister is an author, an accomplished photographer who has exhibited across Ontario (including CONTACT in Toronto and the SPARK Photo Festival in Peterborough), and an amateur kayaker. She is a sessional instructor with the University of Victoria, teaching a degree credit course she designed entitled "Fundraising for Cultural Organizations".
"We are very fortunate as a museum and as an exhibit design committee to be the beneficiaries of Dianne's varied arts and culture experience," says Canadian Canoe Museum curator Jeremy Ward. "She is building a dynamic team whose members are moved by their interest in working to interpret our world-class collection."